I'm so happy that Daisy's birthday fell on a Saturday this year. It's almost impossible for Chris to get time off work in December so we were really happy he could be home to celebrate. Daisy is at that wonderful age where she gets so excited by celebrations. I'm sure she didn't go to sleep straight away the night before her fifth birthday.
She asked for her birthday presents to go under the tree so of course I obliged. There was much excitement when she opened the living room door to find presents, balloons and a giant unicorn waiting for her.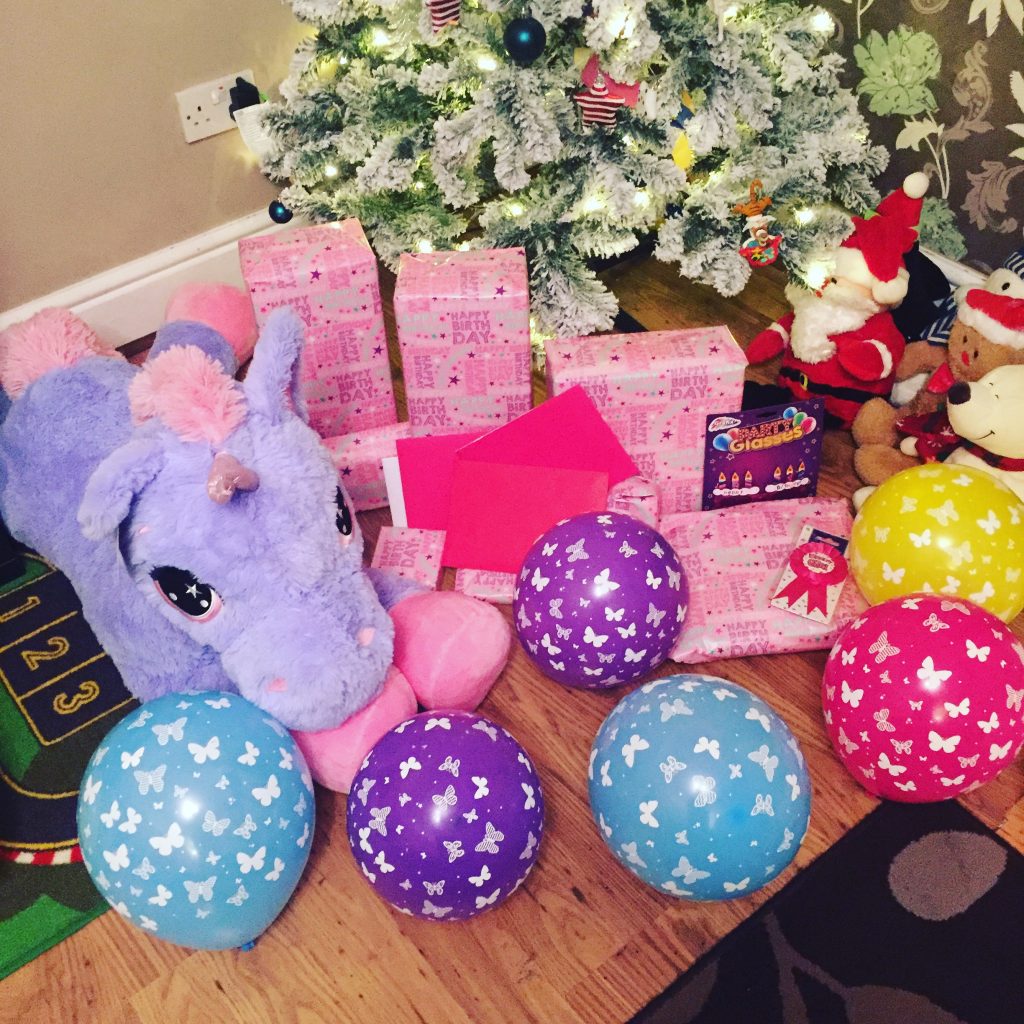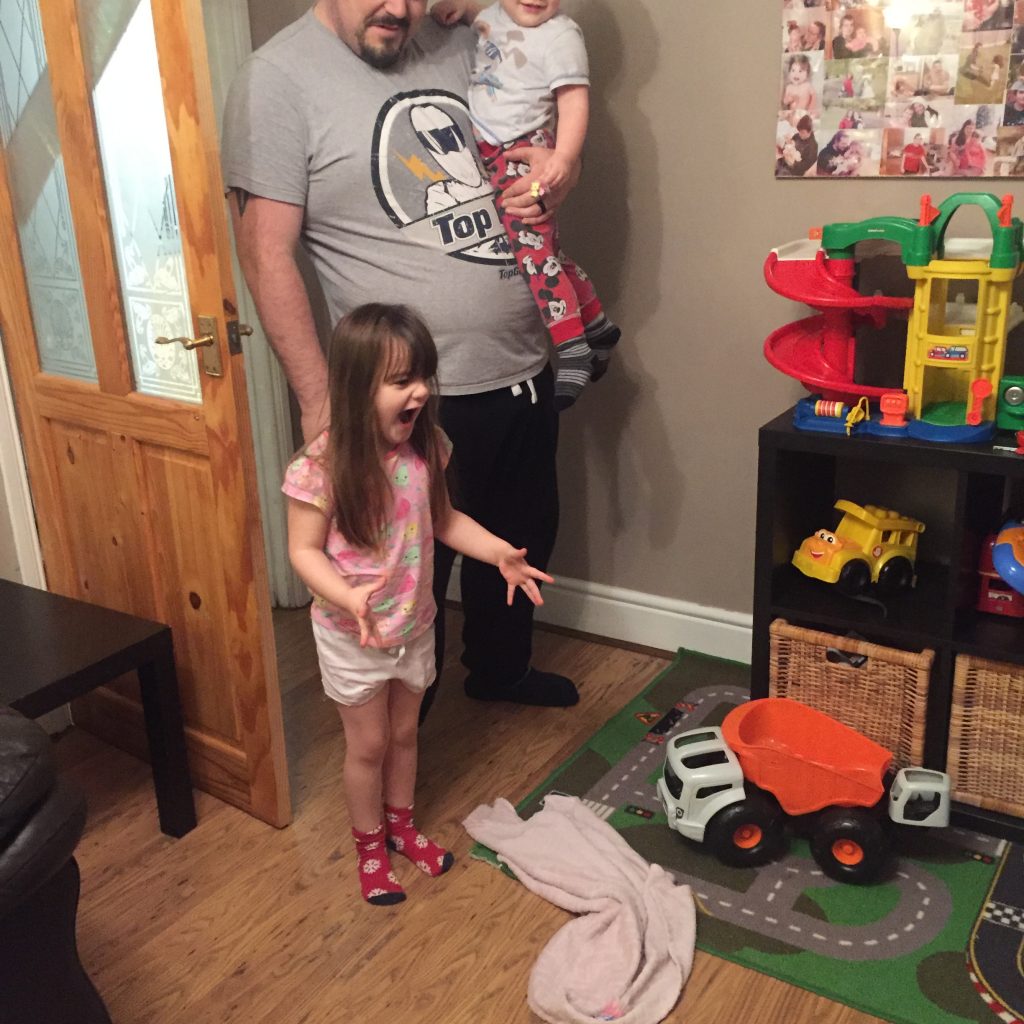 Opening of presents commenced, and although Jake was rather put out when he realised they were not his he helped pass them to Daisy. I don't think there's anything better on earth than watching an excited happy child opening presents.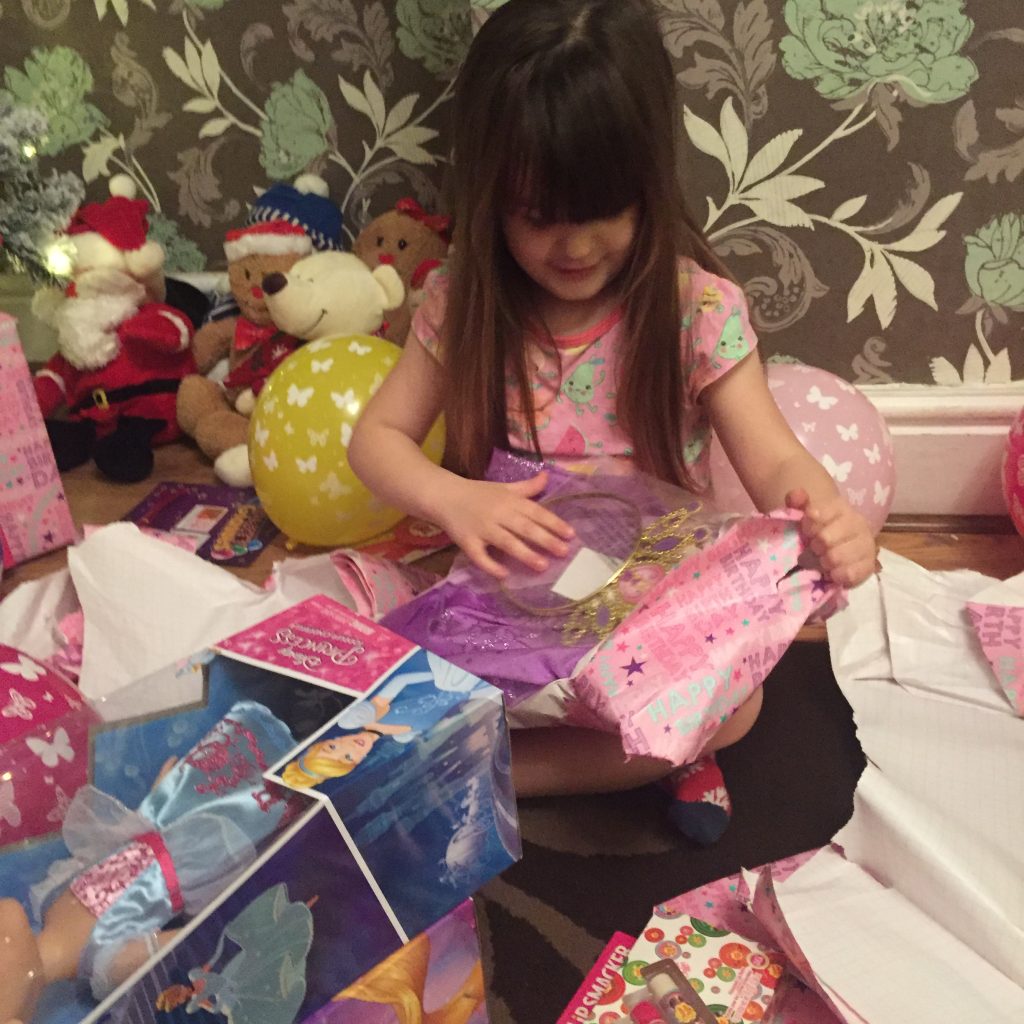 Once everything was opened there was just enough time for a ride on the giant unicorn before breakfast.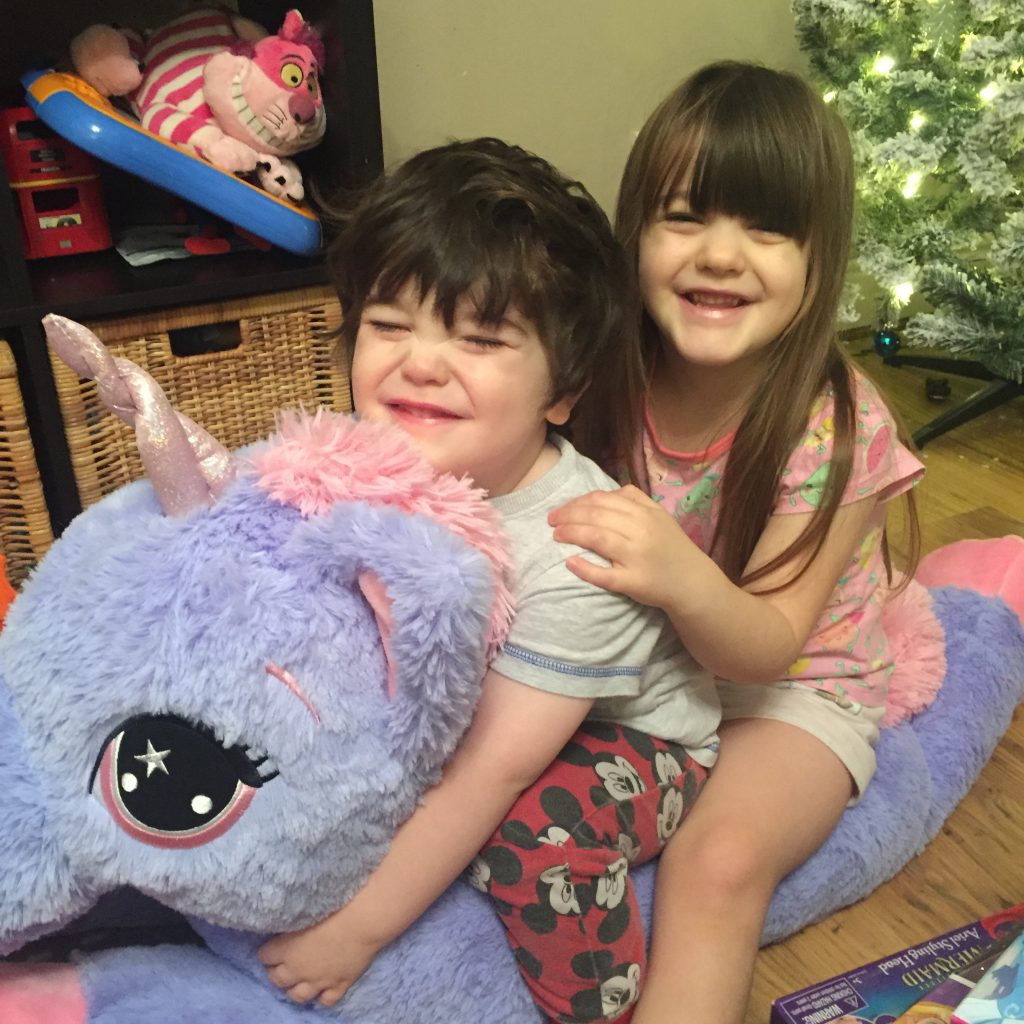 Later that morning we surprised Daisy with a trip to visit Santa. We booked tickets for a local garden centre that has a grotto and little train ride. Both Daisy and Jake loved the experience and spent ages talking to Santa and putting in their requests.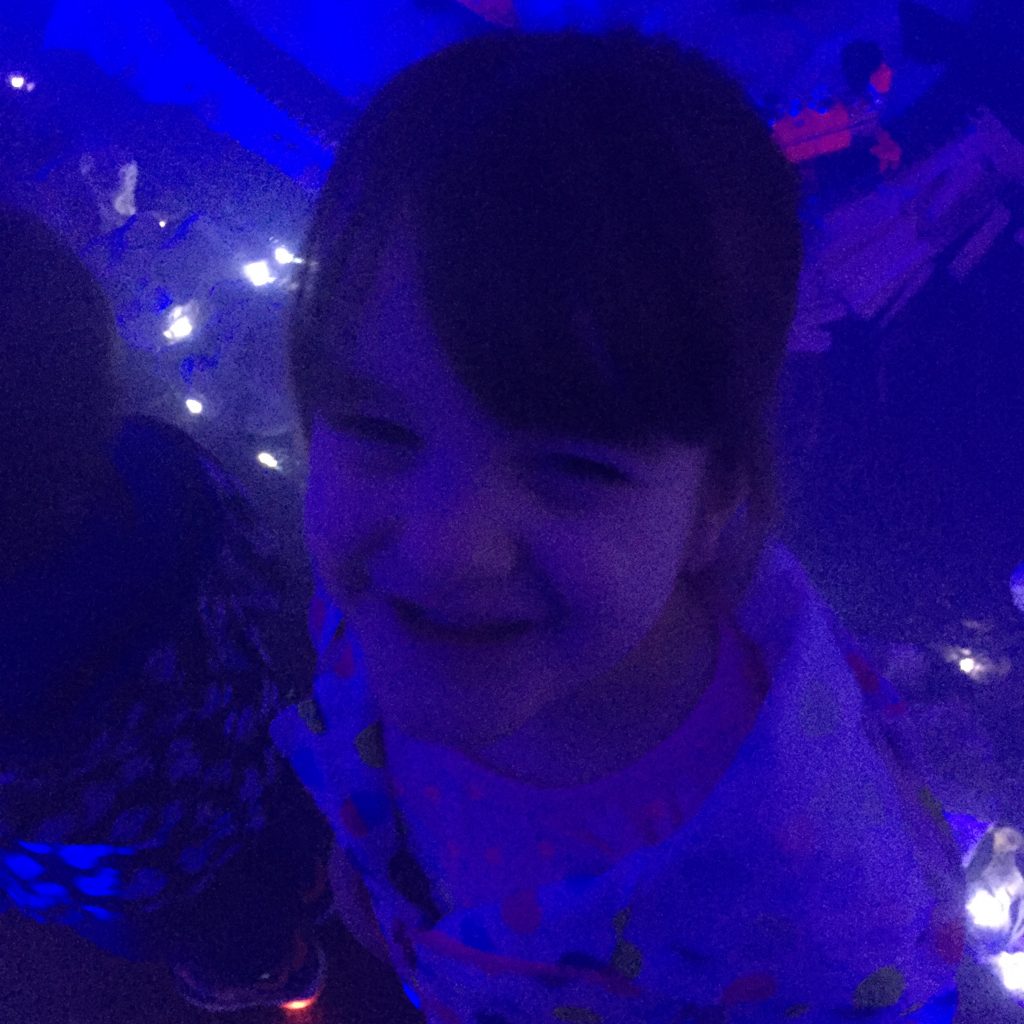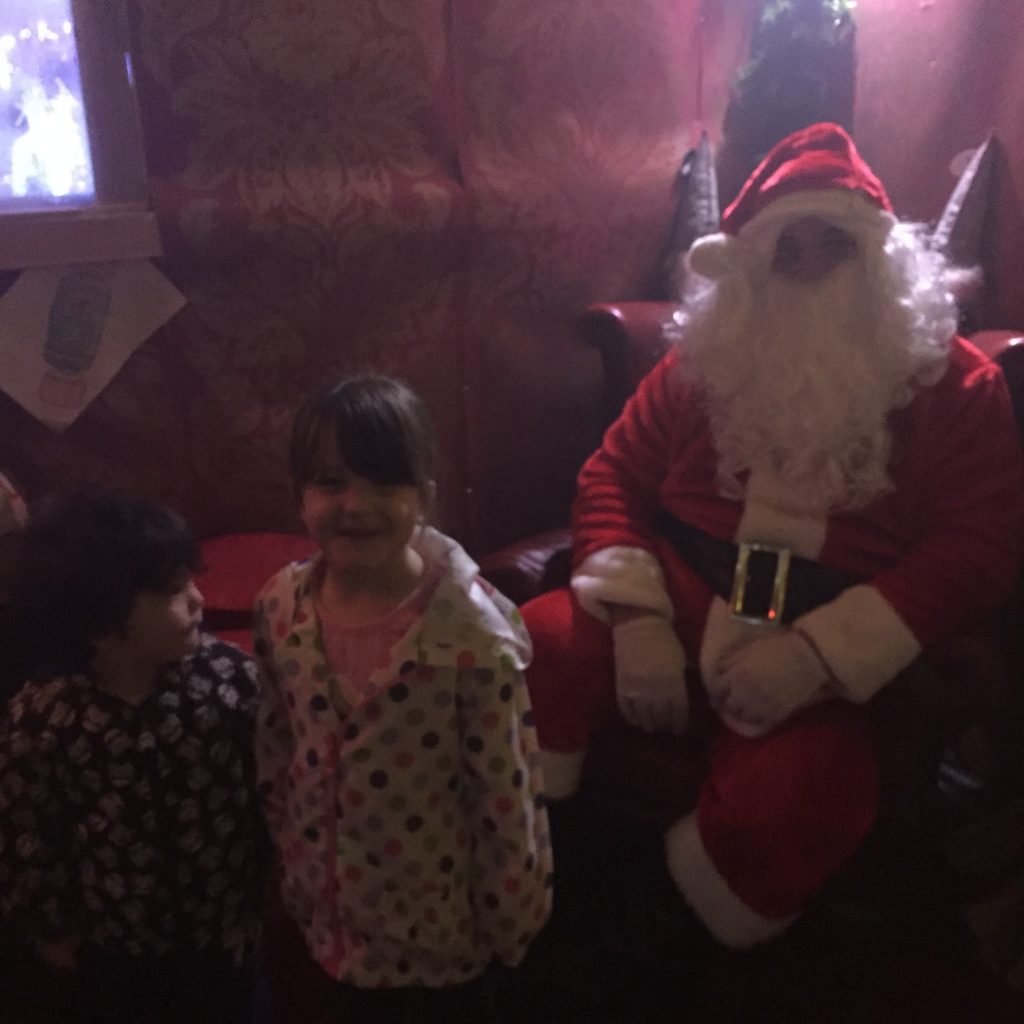 Daisy had requested lunch at the pub as her birthday treat. We visited a newly refurbished pub and had the most delicious meal. The birthday girl was over the moon to be allowed a fizzy drink the same as Mummy.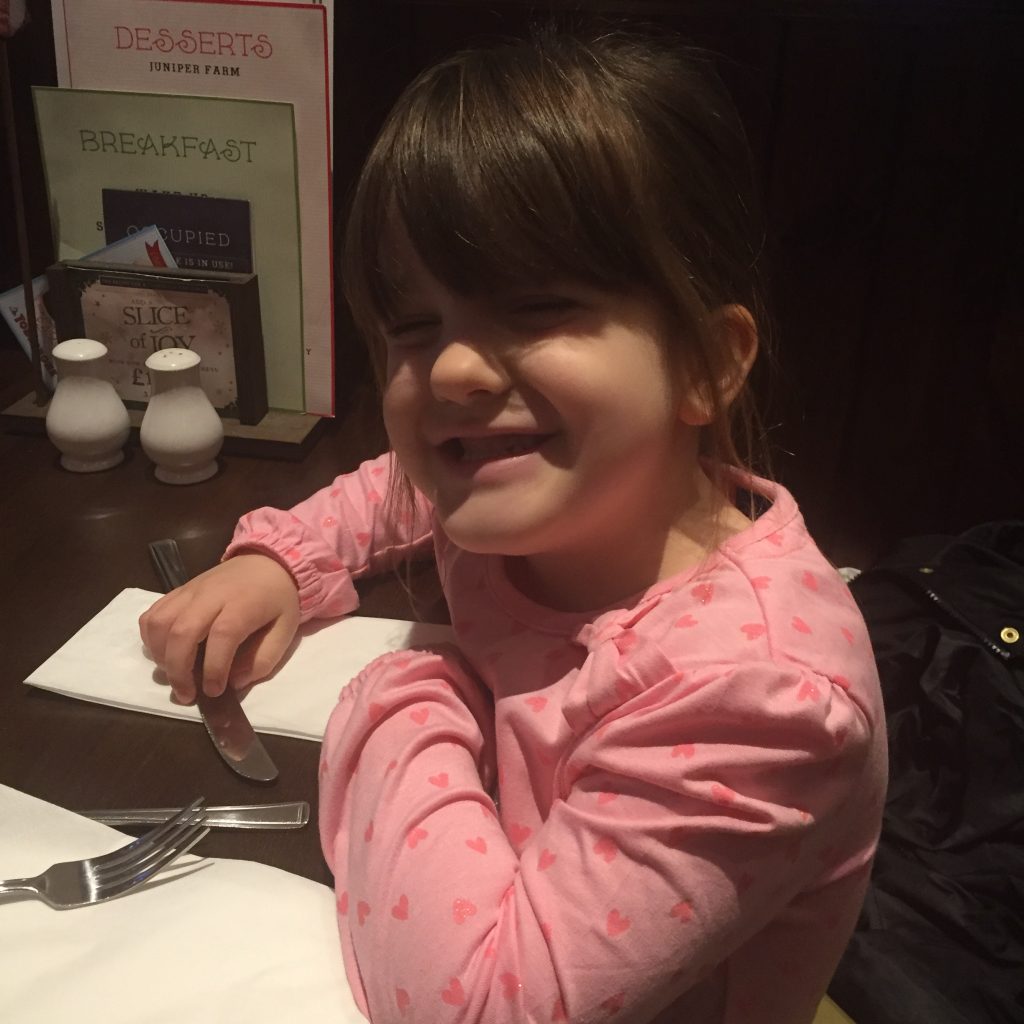 With full bellies we went home to await the arrival of the special people in our lives. It's lovely that they wanted to come and celebrate along with us.
Daisy got some lovely gifts from everyone, there were lots of crafts and activities for her to get stuck in to.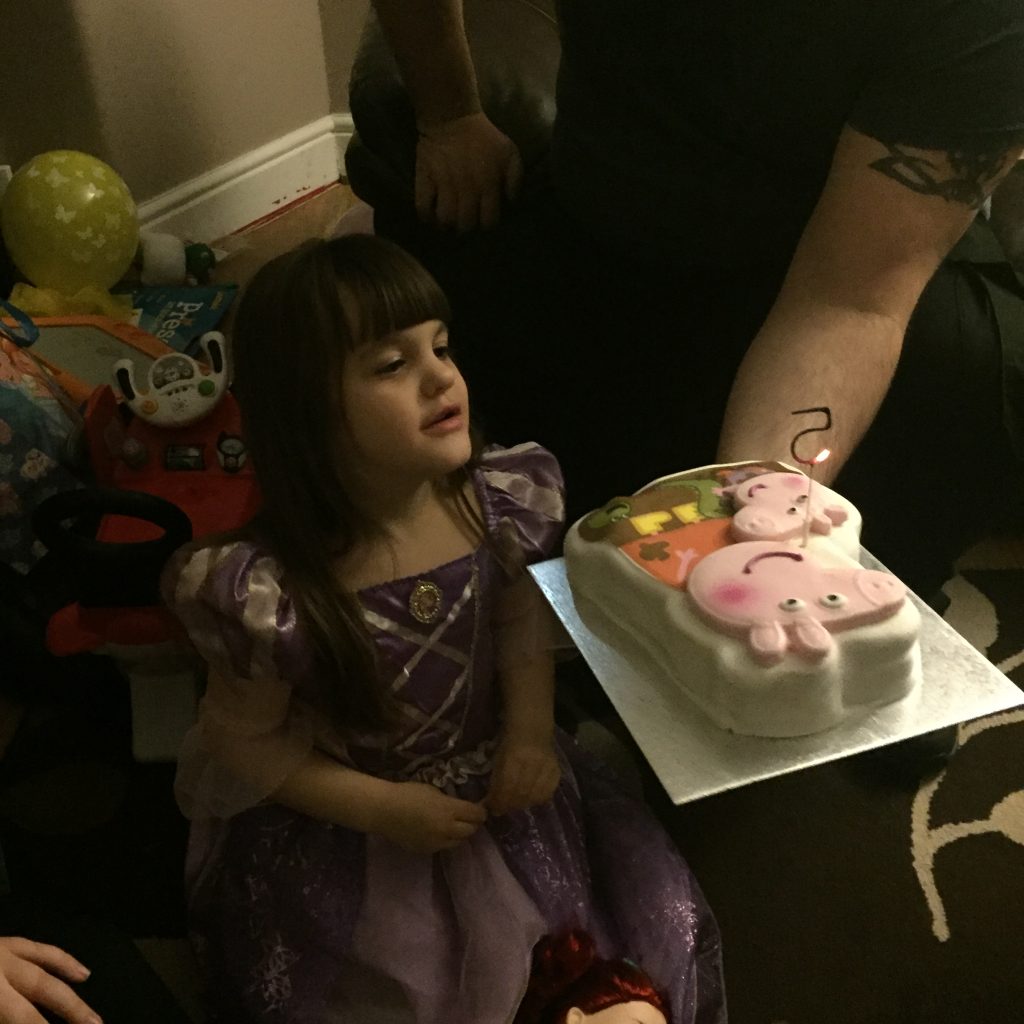 Birthday cake was distributed and once everyone went home operation tidy up commenced. Daisy had a lovely day and we all went to bed shattered, we even missed family film night.
Next year we have promised she can have a party although I think we will host that out of the house and let someone else tidy up.