"You are the bows from which your children as living arrows are sent forth" Kahlil Gibran.
Every Monday for the rest of this year I will share with you two photo's of my children that celebrate their childhood.
Daisy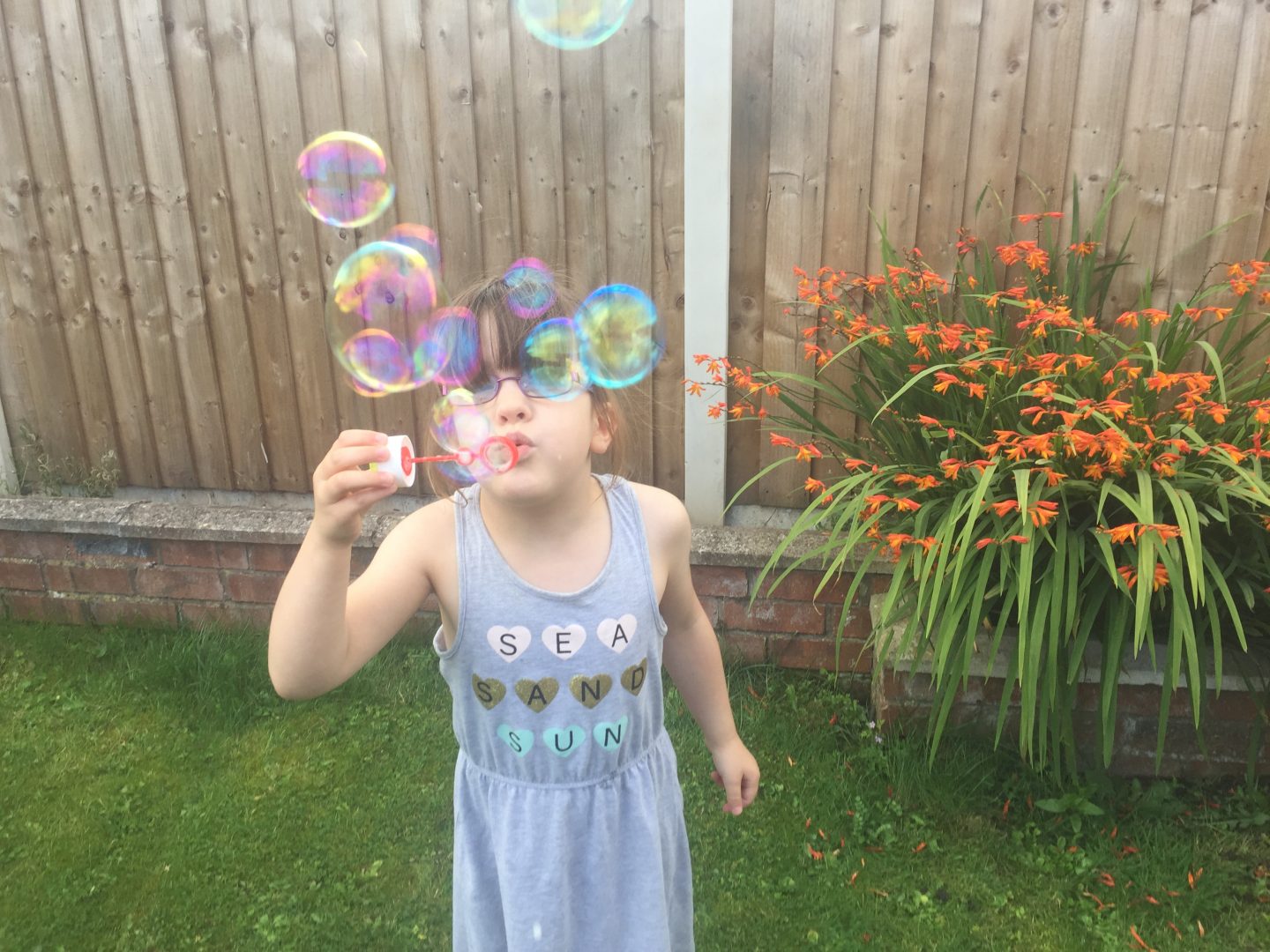 The sun has made a few brief appearances this week and the kids have made the most of it by playing in the garden. Daisy enjoyed blowing some bubbles, she has about 3 tubes of them on the go at the moment.
I think the novelty of being off school is slowly starting to wear off. It's her friends she misses the most, we are hopefully going to meet up with them at the park next week so that should make her happy.
Jake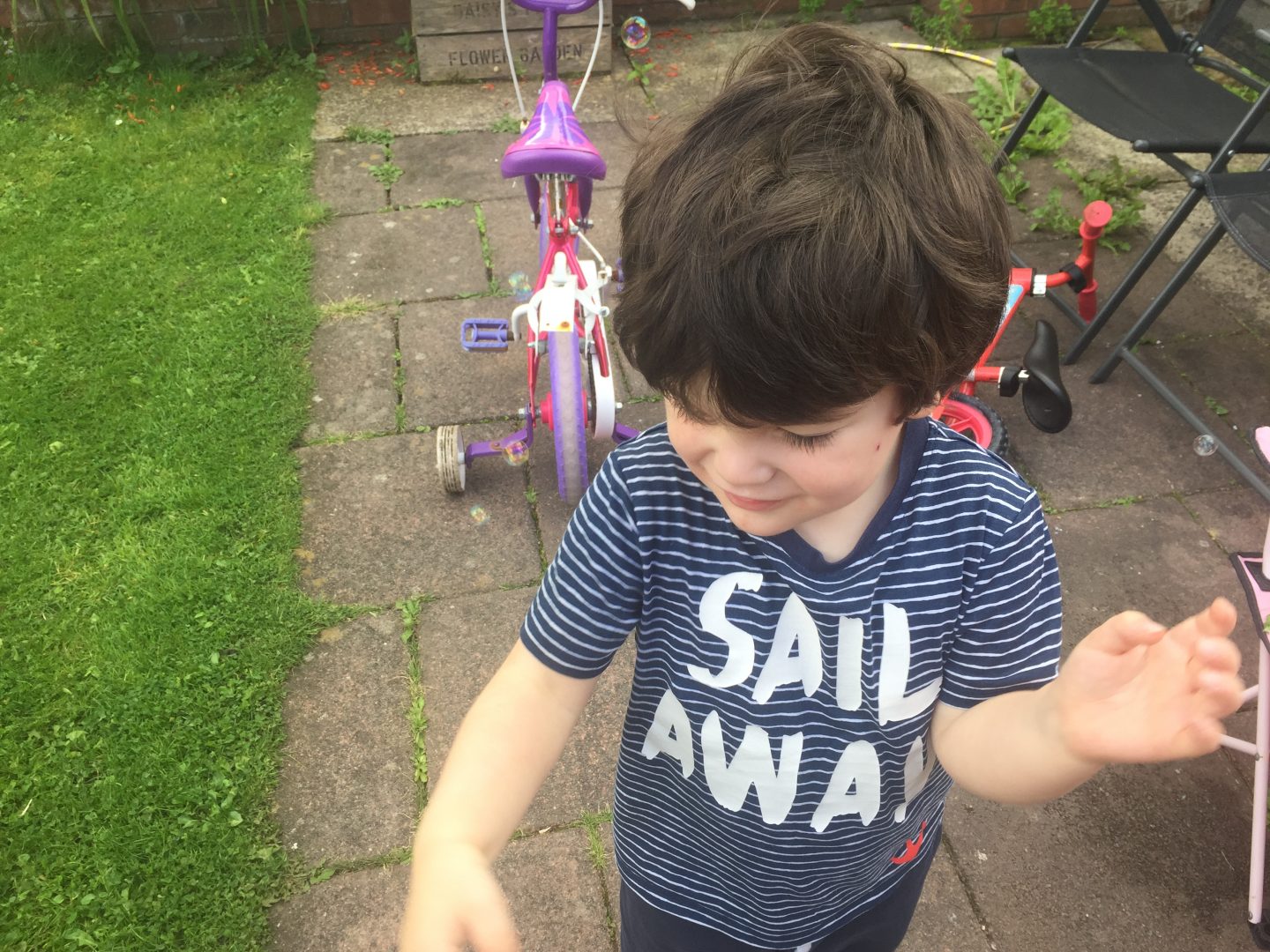 This is about the best photo I could get of Jake this week. He's been non stop so I can tell he's definitely feeling better and more like his usual self.
He really can be like a whirlwind sometimes, it takes most of my energy just to keep up with him.
If you enjoyed this post you might also like Living Arrows 32/52.