"You are the bows from which your children as living arrows are sent forth" Kahlil Gibran.
Every Monday for the rest of this year I will share with you two photo's of my children that celebrate their childhood.
Jake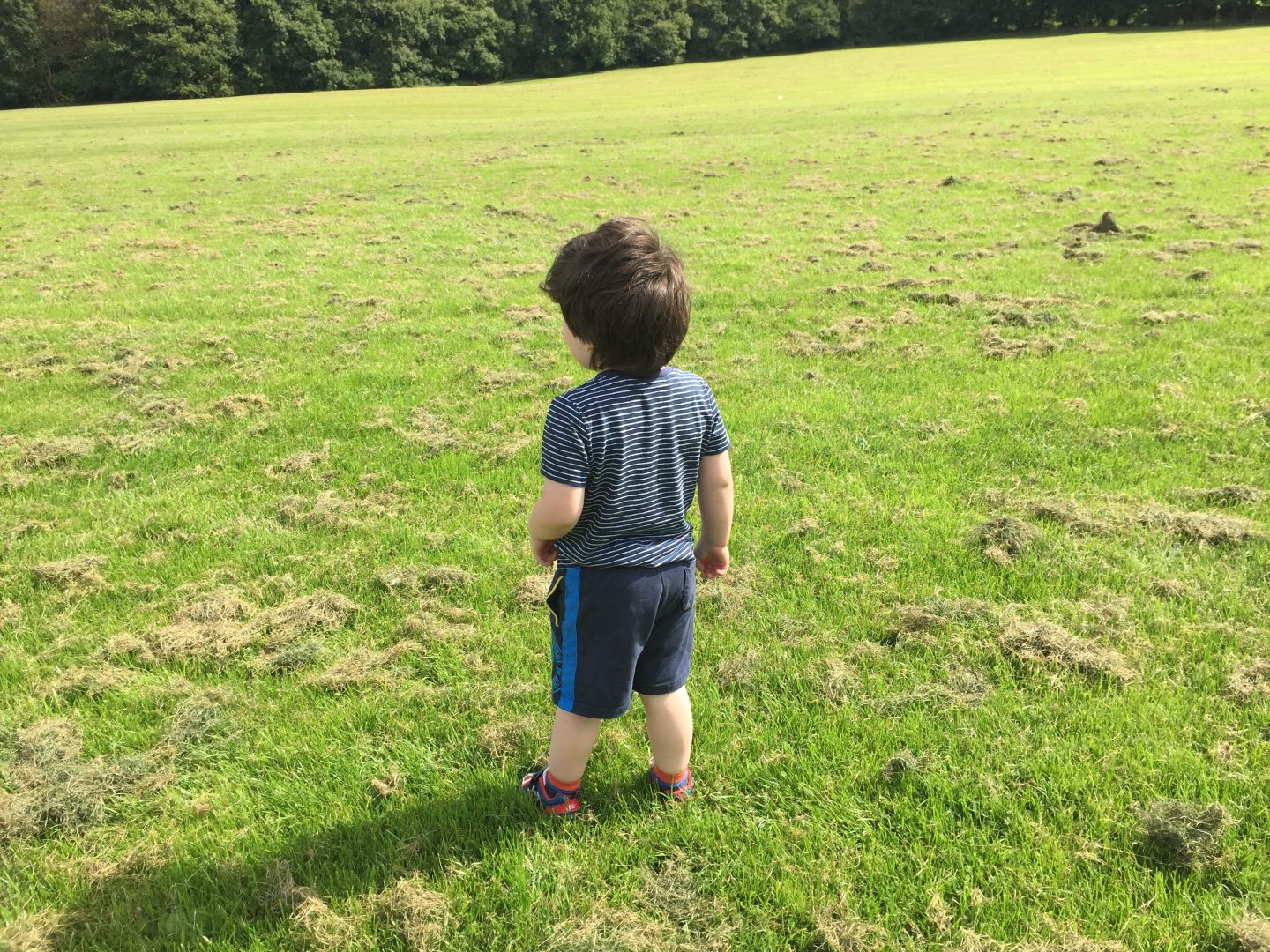 On bank holiday Monday we decided to make the most of the sunny weather and get outside. We went to Sherdley Park in St.Helens, there's a huge field and Daddy wanted to fly his drone. Jake was in awe of the drone, chasing it up and down the field excitedly. I think the drone may be the modern equivalent to flying a kite.
Jake starts back at nursery this week and I'm hoping he will be okay. We had a few wobbles before the summer holidays but he's swapped to mornings which seem to suit him better. He will also be wearing a uniform which is a big change for him. I can't wait to see how cute he looks in it.
Daisy
I haven't kept up the writing practice with Daisy quite as much as I should have this summer. I believe that kids need a total break from school so I choose not to push the learning too much. Daisy likes to write, draw and read anyway so I try to encourage it naturally. I needn't have been too worried as she wrote out her friend's birthday card beautifully.
We met up with friends from school at the park last week. Daisy also went to a birthday party where she saw some other friends from school too. She is definitely ready to get back to school, she thrives on socialising she's certainly not an introvert like her Mummy.
If you enjoyed this post you might also like Living Arrows 35/52.