"You are the bows from which your children as living arrows are sent forth" Kahlil Gibran.
Every Monday for the rest of this year I will share with you two photo's of my children that celebrate their childhood.
Daisy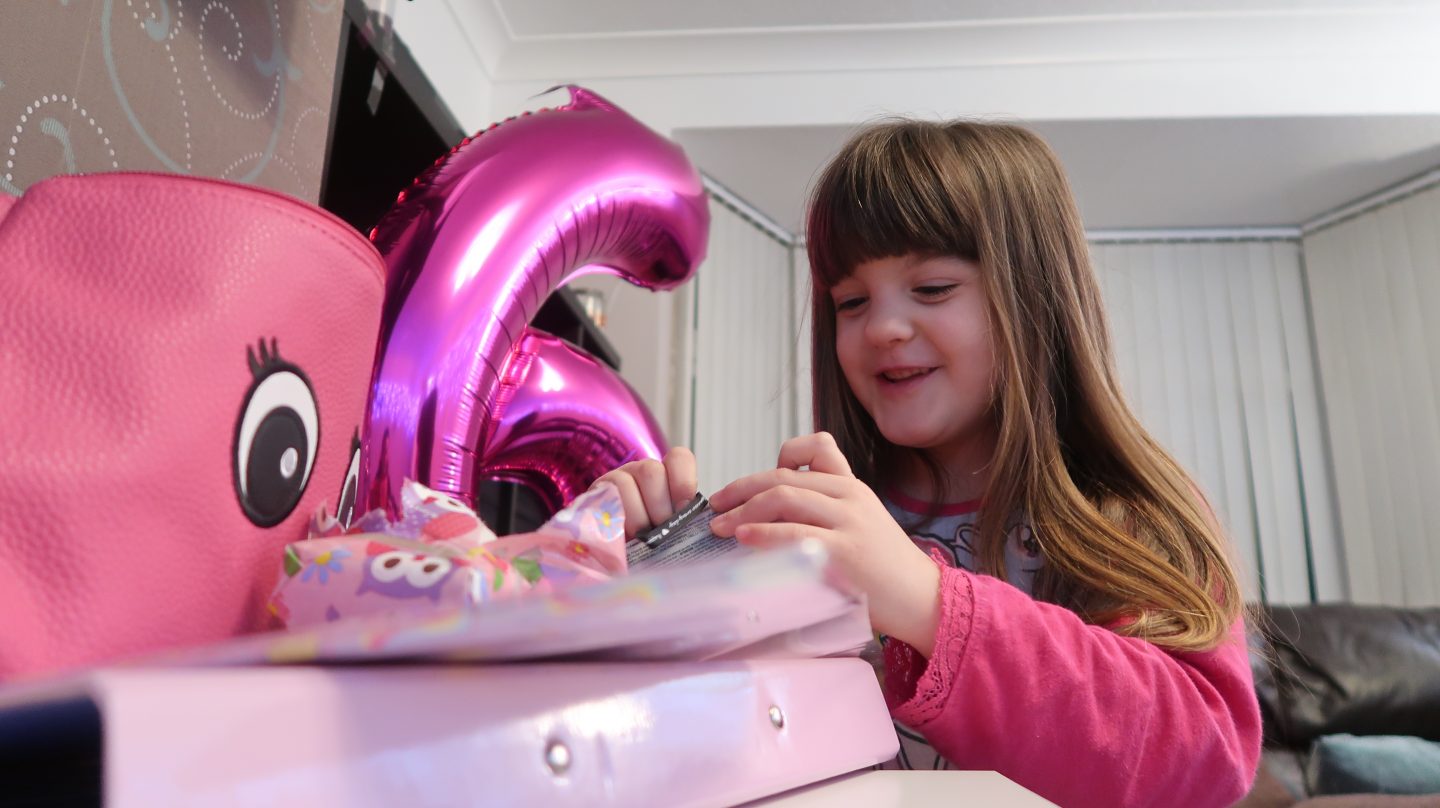 Yesterday Daisy celebrated her sixth birthday,she had a wonderful day. Top of her birthday wish list was a desk and her wish came true. In this photo she is opening all the stationery she got to go along with her new desk, she loves absolutely everything. In the afternoon the celebrations continued as she had a party at a soft play centre with friends from school.
She went to bed a very happy little girl indeed. The desk is all set up in her room and she's already organised the drawer in it hundreds of times.
Jake
I have absolutely no photo's of Jake alone this week. I did find some of him dashing through some of the photo's from Daisy's party though. He's still under the weather so our week was mainly spent snuggled on the couch after nursery.
I'm a little sad that I don't have any photo's of him to include this week. That's life though isn't it, sometimes there are lots to photograph and remember and other weeks there just isn't.
If you enjoyed this weeks post you might also like Living Arrows 49/52.