"You are the bows from which your children as living arrows are sent forth" Kahlil Gibran.
Every Monday for the rest of this year I will share with you two photo's of my children that celebrate their childhood.
Jake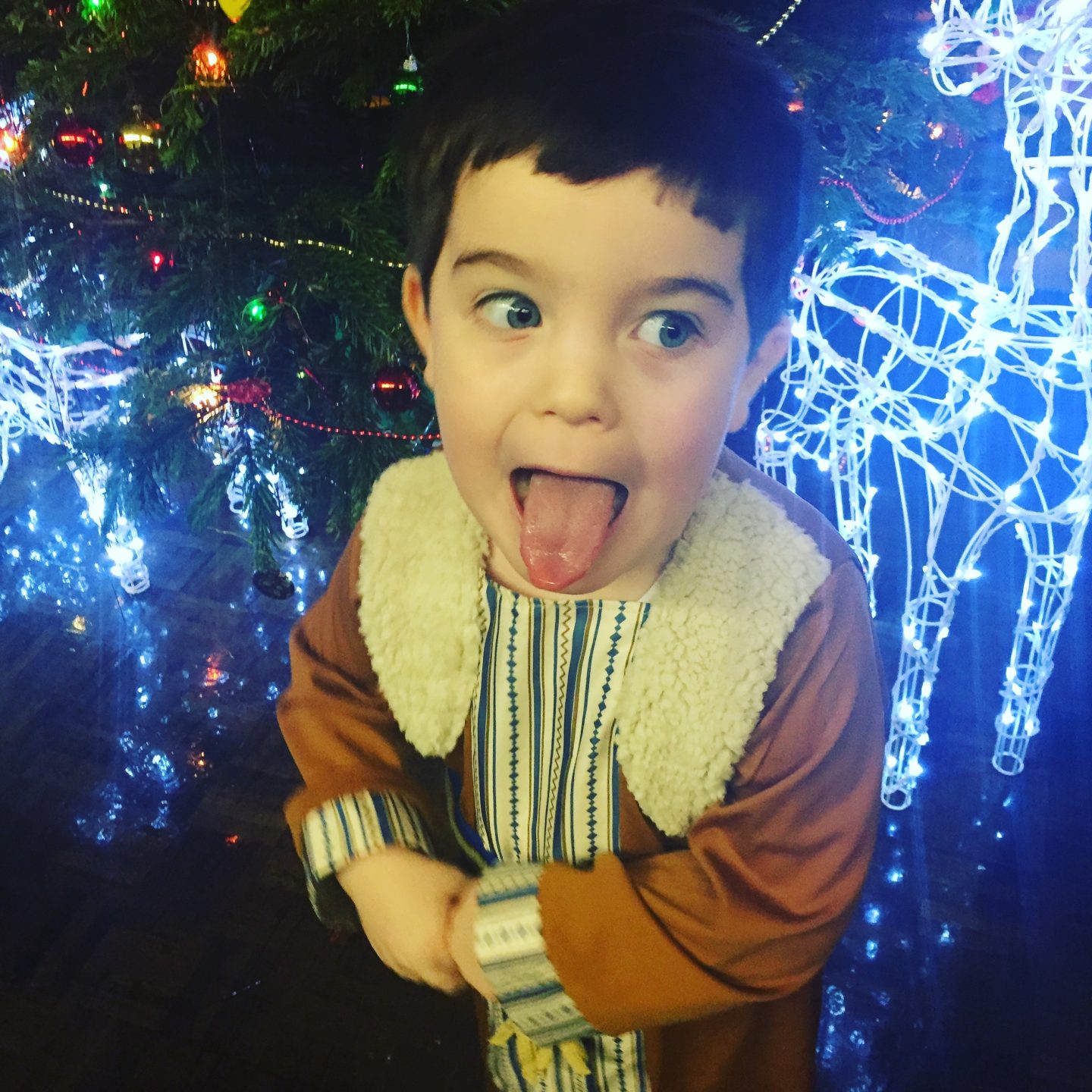 Jake took part in his first ever Nativity show last week. This photo was taken afterwards and sums up his personality perfectly. Although he has enjoyed practicing the songs for the show he wasn't really that interested in performing. He did give everyone a giggle when he forgot to exit the stage after singing with the other shepherds. Jake was totally oblivious to timings and scene changes as he rightly should be at 3 years old !
He did enjoy himself though and I had a wonderful time watching him and the rest of the nursery class.
Daisy
Daisy also took part in her class Nativity last week. She absolutely blew me away with her enthusiasm for the show, she danced though every single song. This year she played a towns person and I thought she looked absolutely adorable in her costume. She loves performing and I think it might be time soon to get her into a dance class or something similar.
For the first time ever Daddy made it home in time to watch her perform. She was delighted that we were all there to see her perform.
If you enjoyed this weeks post you might also like Living Arrows 50/52.