"You are the bows from which your children as living arrows are sent forth" Kahlil Gibran.
Every Monday for the rest of this year I will share with you two photo's of my children that celebrate their childhood.
Last week was so nice, the children were in pretty good moods despite having snotty noses. Jake has been like a different child with his behaviour and I really hope this means we are turning a corner. He will be 3 in May so hopefully we are starting to head away from the 'terrible two's' now.
Daisy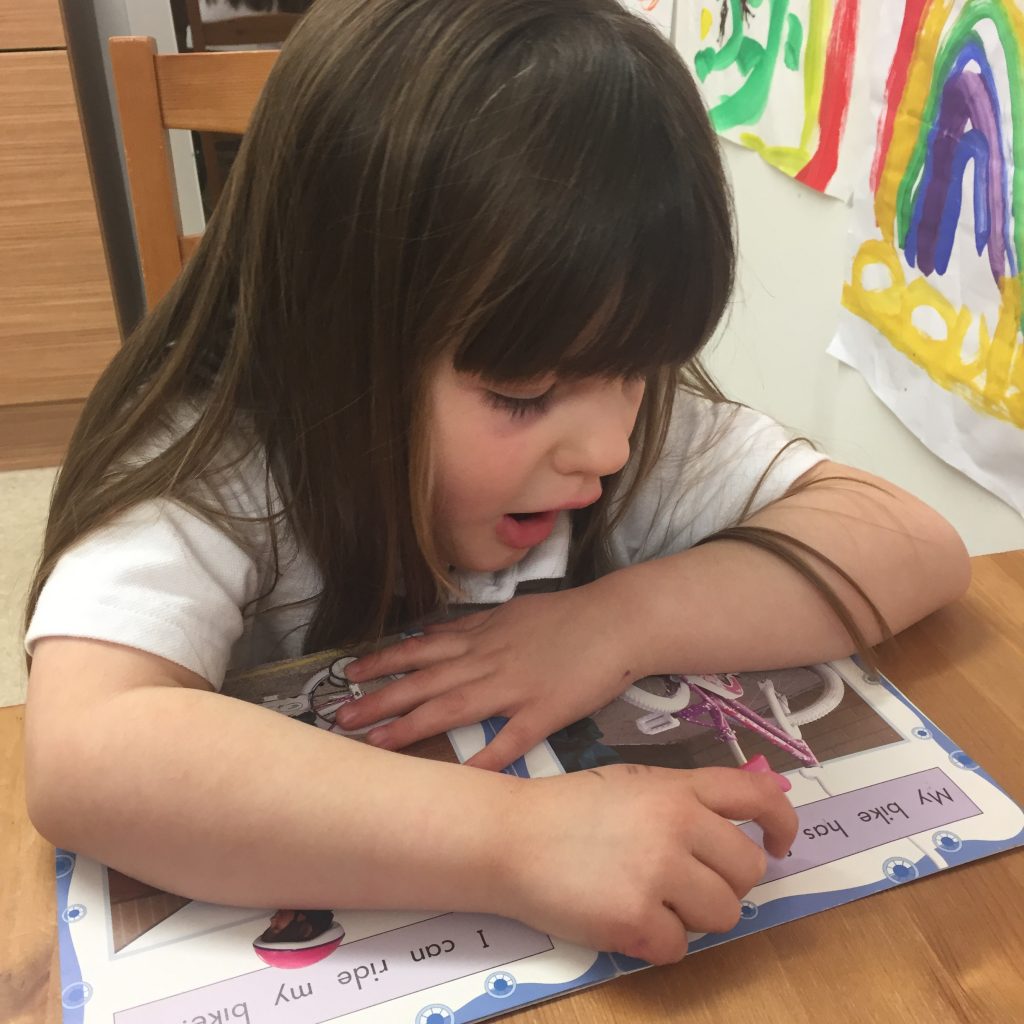 I will never cease to be amazed at how fast children learn to read and write. It seems like yesterday that I was reading the books to Daisy and now she's reading them to me. Apart from the odd tricky word she needs very little help.
Despite feeling under the weather and having a few restless nights of coughing she still couldn't wait to get to school. It makes me so happy that she loves school and embraces all the experiences that it brings.
Jake
I know this photo is a little blurred but it's my favourite from this week. I'm always nervous of taking Jake out on my own so when I was invited for coffee with friends I almost said no. As a little live wire he doesn't like to sit still usually but he was good as gold. He made himself comfy, ate his toasted tea cake and played with his transformers. I think it's time I stopped worrying and gave him a little more credit.