Potty training with my first two children was a breeze, they were both out of nappies by the time they were two. Daisy was a little more difficult as she had some bowel issues but we got there pretty quickly once she got the hang of it. Now I find myself with a very reluctant toddler and I'm feeling at somewhat of a crossroads.
I just want to start by saying that nothing has ever been easy with Jake, he's how shall we put it, spirited. He is a strong willed and frustratingly stubborn little boy. Of course I love and accept him with every fibre of my being but every new transition we need to make fills me with dread.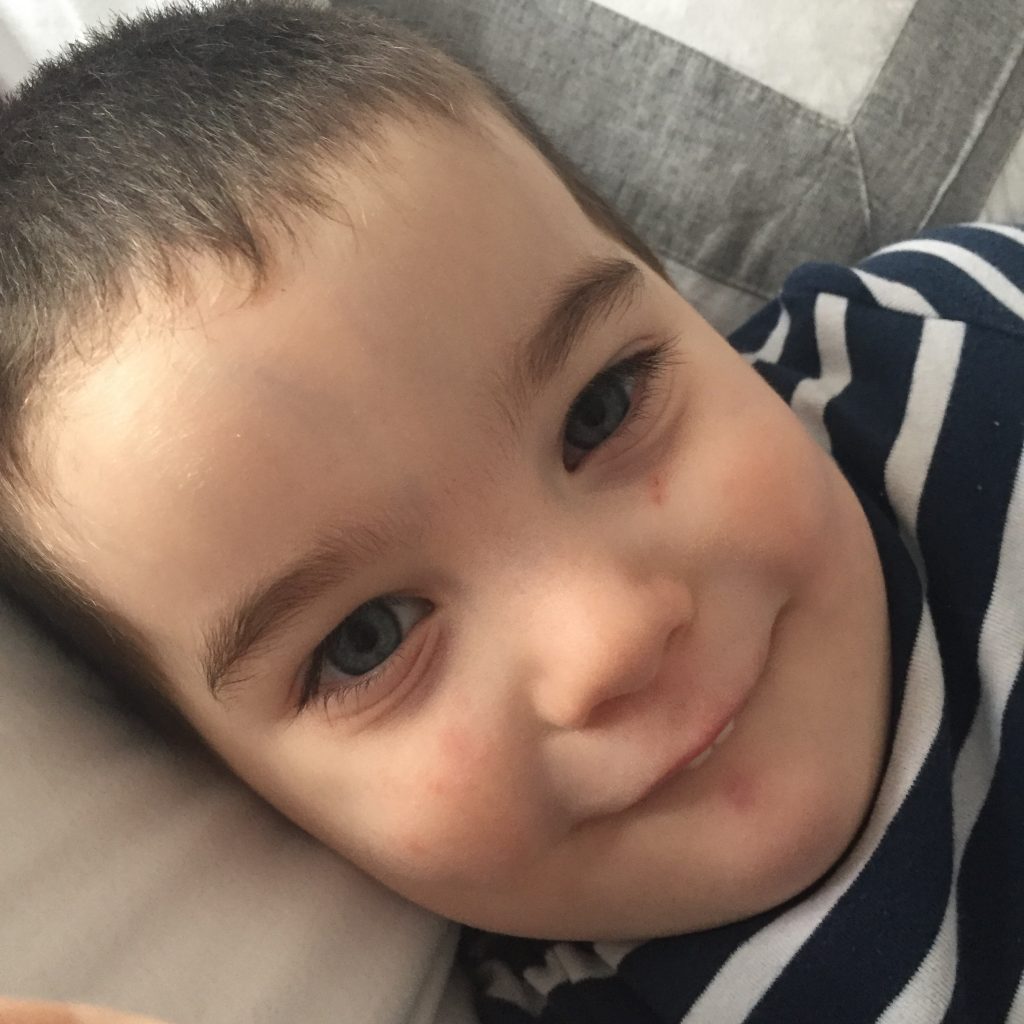 Jake is due to start nursery (at school) in May, they intake straight after their third birthday at ours. It's time to potty train a thought that fills me with dread. Because it's a school nursery they have to be dry in the day to attend.
I don't believe in pushing children in to doing anything they are not ready for but I know physically he is. He knows when he needs a pee or poo, he tells us.
The problem doesn't seem to lie in his readiness to use the potty it's his little quirks that are getting in the way. Firstly he doesn't like being naked, I've tried him with just undies. He insists upon putting his joggers on too which I think is making him forget he's got no nappy on.
I've done all the recommend things like introducing the potty from an early age, letting Jake choose some undies and waiting until his nappies are drier during the day. All to no avail.
I've offered chocolate buttons as an incentive and of course stickers. Nothing is tempting him.
He doesn't want to sit on the potty for more than a few seconds, I have tried sitting with him and reading a book or having a chat.
It's not just the potty he's stubborn about, bath times and hair cuts are an absolute nightmare at the moment too. He's also insistent he isn't going to nursery anyway it's such a contrast to Daisy who couldn't wait to go.
A big part of me is thinking about leaving it a few more months until he turns three and there's a chance we can reason with him better. But an even bigger part of me wants to persevere. I admit I do need a little break. Nursery will provide that break for me and for Jake.
So what do I do ? my options are:
Crack on with it, keep going until he's ready.
Wait a few more months and defer his place until September.
I honestly don't know what to do. What would you do ? Do you have any tips or tricks to share with me ?