I don't know what it's like in your house in the morning but in ours it's lively, rowdy and frustrating. I'm quite an organised person and I always leave plenty of time to get us all ready and out of the door on time for the day ahead but no matter how organised I am we are always rushing at the last minute.
A few weeks ago I realised that every morning trying to get both children in the bathroom at the same time to brush their teeth and have a wash was becoming increasingly farcical, once I had one of the little monkeys within my grasp the other one had fled, I would give chase with one child under my arm (to avoid further escape) and both toothbrushes balanced precariously between my teeth. It was at that point that I decided instead of getting stressed I would turn it into a game of skill, I imagined myself a cowboy with unruly young bulls to wrangle back into the pen, no way were two tiny people going to out run me Benny Hill style every single morning.
Changing my attitude towards this task has made it feel so much easier and a lot more fun, I approach the morning routine with the dedication of a professional and therefore have granted myself the title of professional child wrangler, I won't be hiring my services out just yet as I've a lot to learn and many more hours of practice to put in yet.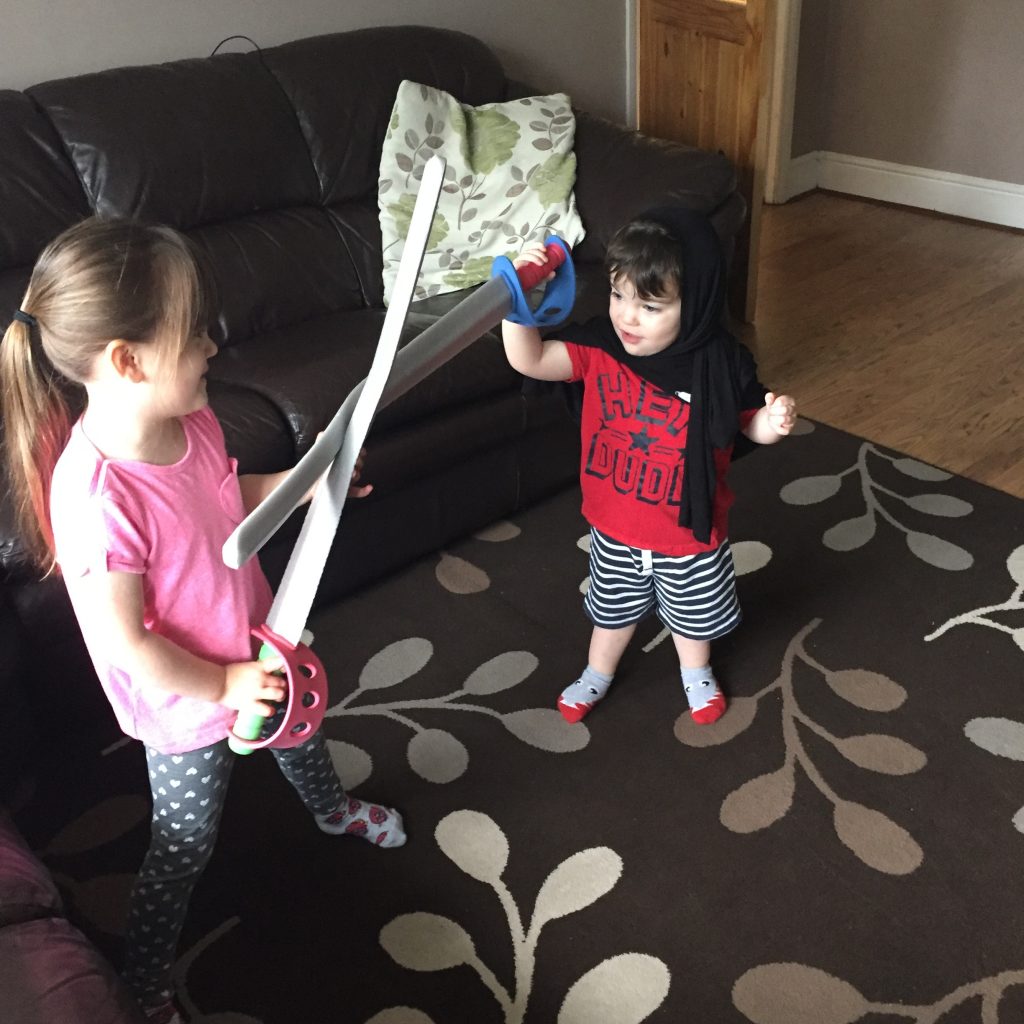 Sword fight before breakfast anyone ? 
Do you ever use your imagination to diffuse a frustrating child related incident ? leave me a comment below I love hearing from you.
Angela xx