My biggest worry about Daisy starting school full-time was her having to eat her lunch at school, although she loves her breakfast and lunch (as long as it's sandwiches) she really struggles with hot food and tea time is often a battle in our house.
Currently children in reception, year 1 and year 2 are entitled to a free healthy school dinner and we have chosen to take advantage of this for two reasons, the main being that we thought it might help encourage Daisy to step out of her comfort zone and try new foods therefore making her more willing to enjoy her meals at home and the other is obviously that it helps us financially.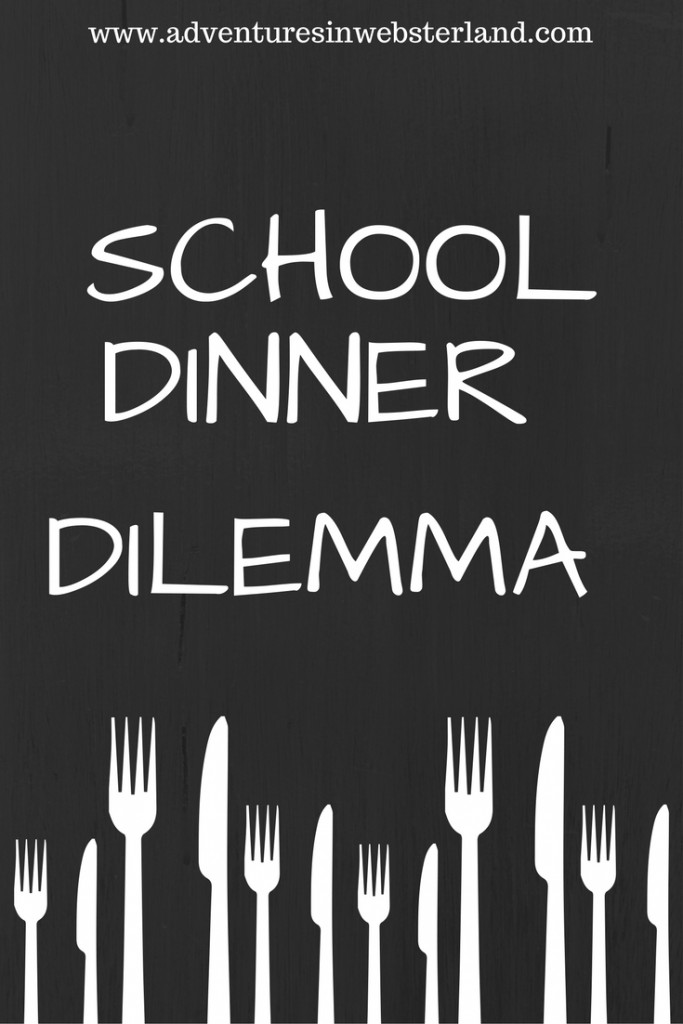 The first few days were touch and go, she complained about wanting to come home for lunch, she was choosing salad and little else and I have to admit that I was really worried about her being hungry. FrugalMrW and I spoke about it and decided that we would give her two weeks to see if she settled and then we would make the decision about transferring her to packed lunches.
I'm so glad we stuck with it as every day last week she came home telling us how delicious her jacket potato had been or how much she had enjoyed her omelette, to say we are relieved is an under statement, she has even been making good progress with her tea not quite emptying her plate but definitely eating a lot more than she ever has with minimal complaint.
In a couple of months time I will start making Daisy a packed lunch on a Friday as a treat for her although I will need to learn the guidelines about what's acceptable to put in one nowadays.
I recently read that despite parents spending nearly £1 billion on packed lunches every year only 1% meet the national standards for school dinners, I found that quite surprising as like lots of others thought that packed lunches were the healthier option.
I have my fingers crossed that Daisy will continue to enjoy having a school dinner and make to most of the delicious options available to her.
Do your kiddy's have school dinners ? do they like them ? leave me a comment below I love to hear from you.
Angela xx