I'm going to be taking part in a new linky that Jocelyn from The Reading Residence hosts every week, I've been looking for a way to write a post that would summarise my week and I thought taking part would give me the motivation I needed to share, this weeks word is re-evaluate.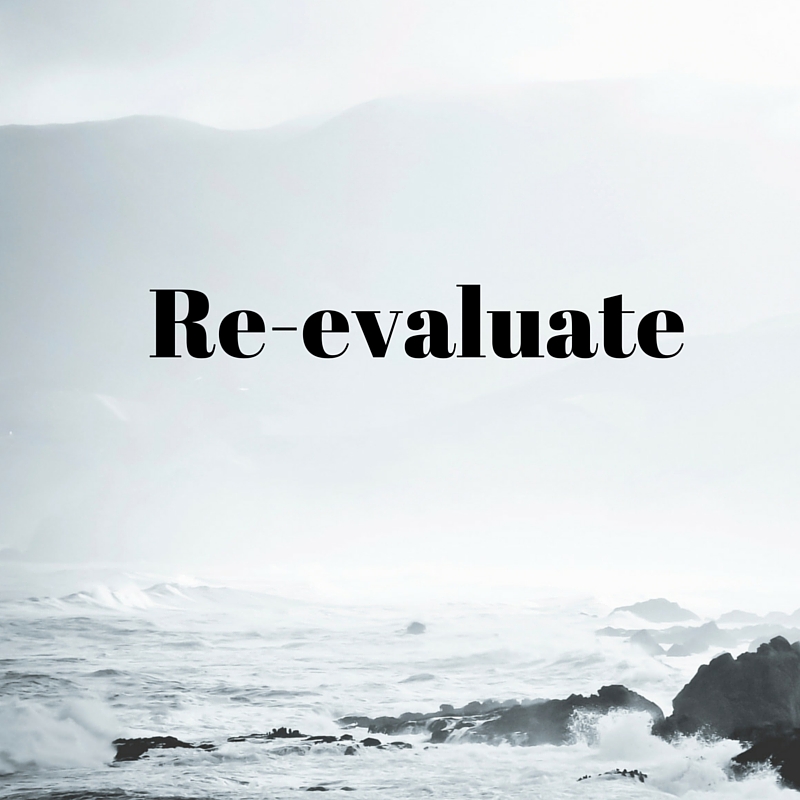 Re-evaluate: to consider or examine something again in order to make changes or to form a new opinion about it.
I have a terrible tendency to take on much more than I can handle, whether it be a work commitment, a project or something personal I carry on at 100% productivity until I totally crash and burn, I've spoken before about how I find it impossible to find any middle ground in anything I do which lately is taking it's toll on my mental and physical health.
I started the week with a 'can do' attitude which lasted until the afternoon when I started to feel absolutely dreadful, I was coming down with yet another cold and sore throat, I had a to do list as long as my arm for work commitments I had taken on but dreaded doing and the children were demanding my attention when all I wanted to was bury my head in my pillow and go to sleep.
I could feel myself slipping down a very well known slippery slope into a total burn out that would probably last about a week which would be closely followed by anxiety, self doubt and feelings of total failure but I decided I didn't want that to happen, I knew what I had to do and that was to re-evaluate everything.
I spoke to FrugalMrW about how I was feeling and he suggested I take a few days or as long as I needed away from everything that I thought had to be done, he also said that he thought that as much as I didn't want to I really needed to fulfil the commitments I had already made and I knew he was right.
I took the rest of the week to sit and re-evaluate all the things that just weren't working for me and our family , I had to be honest with myself about what I am capable of at the moment, admit that I have limits and most importantly to recognise what is important and what isn't.
I've already implemented some changes in several areas and I'm feeling so much better, there is still a long way to go and I'm going to have to be really strict with myself so I don't keep ending up overwhelmed and burning out, it's a learning curve like anything else in life.
Angela xx