This week I have taken advantage of some store offers and coupons, I've able to add some treats to our weekly shopping budget.
The Co-op have another good £5 offer on at the moment, these five items should have cost around £15 so that's a brilliant saving, even better I had a 50p coupon off a £4 spend so this little lot cost me £4.50 !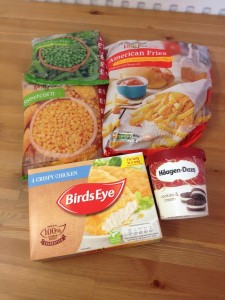 Every third week of the month the Daily Mirror newspaper have coupons in for money off Aldi products, some are 50% some are 30% off, I got this little lot for £1.99.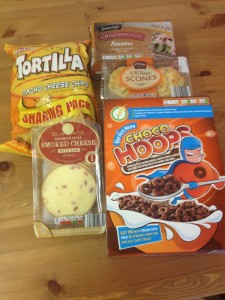 This used coupons and cashback apps for the next lot of products.
Flash Anti-bac Wipes 90 pack: £1.50 at Asda- £1 after printable coupon
Birds Eye Lightly Dusted Cod: £2.00 at Asda-50p after ClickSnap cashback (also on try me free so a full refund making this a money maker)
Kettle Chips: £1 at Asda-50p after ClickSnap cashback
John West Tuna Twist-£1.08 at Asda-Free with coupon from their Facebook page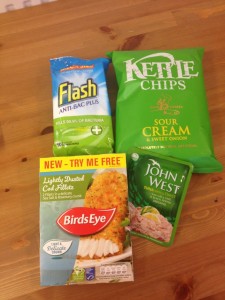 As with all types of couponing and bargain hunting, the products are only a bargain if they are things you would normally use or would want to try, I don't stockpile as I'm not a fan of clutter but I do admire people who are organised enough to do it.
Have you found any bargains this week, leave me a comment below I would love to hear from you.
Angela x