I'm having an amazing month so far for wins and freebies, December has definitely more than made up for a slow comping year.
After I finished last weeks blog post I decided to sit down and do some more comping and boy am I glad I did, I opened the Krispy Kreme Pass The Parcel app that I told you about in last weeks blog post and won a gold card, we can have a double dozen doughnuts every month for a year !
As if that wasn't enough doughnuts I went on to win a free assorted dozen and a doughnut stand, I can't believe my luck.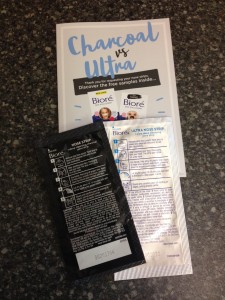 These Biore Ultra Deep Cleansing and Deep Cleansing Charcoal pore strip samples came from the Boots website, they are no longer available but Boots often have samples you can apply for so it's worth keeping an eye on their website.
The samples came with a £2 coupon off a further purchase and a chance to win a year's supply of Biore products, to enter you need to post a selfie on Instagram with your favourite pore strip and tell them why you love it, use the tags #biorestripbattle and @bioreuk to enter.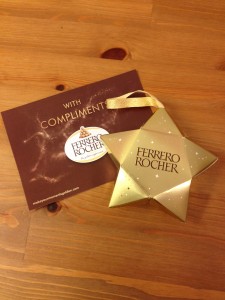 I won this prize on the Ferrero Rocher instant win competition on their Facebook page a couple of weeks ago, it looks too nice to open and eat so I've hung it on the Christmas tree for now.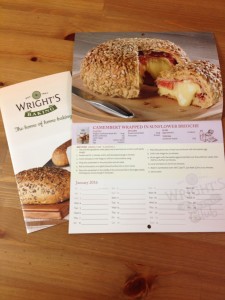 I look forward to this freebie calendar arriving every year from Wright's Bakery, it has some delicious recipes on the month pages and also comes with a 30p coupon off any of their products.
Although it's too late to get the calendar you can still join the Wright's free home baking club , they will send you a free recipe book and money off coupon in the post.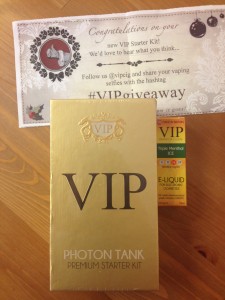 FrugalMrW spotted this freebie and jumped on it before they all ran out (I've taught him well) , there were 10,000 of these VIP Cigarette (e-cig) starter kit freebies and they all went really quickly, FrugalMrW has recently given up smoking and is trying vaping instead so this freebie couldn't have come at a better time.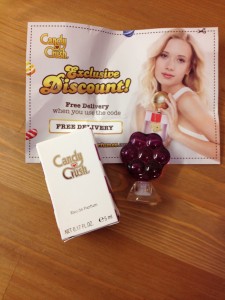 This sweet Candy Crush perfume sample came from another SoPost offer, it's ended now but was available on Facebook, remember my advice about making some like minded friends who will tag you in these fantastic offers so you never miss out.
I won this lovely story book for Daisy from the Small Steps Parenting website.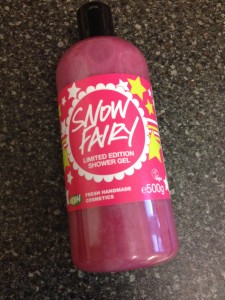 My prize from 'From Aldi To Harrods' blog giveaway just arrived, I think this one of my favourite wins this month because it's just for me, it smells amazing and I'm going to treat myself to a very long shower to indulge in it.
I won two prizes from a Facebook fundraiser quiz that Lucy from The Parent Game Blog ran last week, I won a lovely case for my tab and a wooden name train for Jake, I had fun taking part and Lucy raised some much needed funds for her local homeless charity.
I won an 'In The Night Garden' calendar on their instant win advent competition, you still have time to enter if you have any little fans of the show in your house.
I will be back in the new year to show you what freebies and hopefully wins have arrived over Christmas, have a happy winning Christmas and a very merry new year.
Angela xx