I don't know about you but we go through a silly amount of baby wipes at our house, I've tried all different kinds from premium brands to supermarket value brands and I've pretty much settled on Johnson's, I buy in bulk when they are on offer usually getting a box of 12 for around £8 sometimes less.
I noticed earlier this year that Johnson's Baby Club website and had started offering rewards if you input the codes from your wipe packets, each packet is worth 5 points which you can save up and redeem for free gifts, discount codes or competition entries.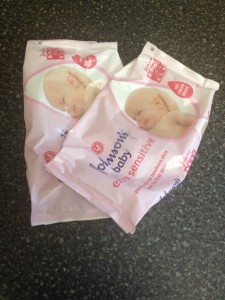 I love this sort of thing , when I was a little girl my grandad used to cut and collect all the offers from packets and send away for cuddly chimps and teapot shaped clocks so I've been really strict with myself making sure I enter every code to take full advantage of the rewards.
To my delight in July they halved the required points you need to redeem the gifts and I had enough for two 'That's Not My' books, my kids love these books and they have been stashed away for Christmas.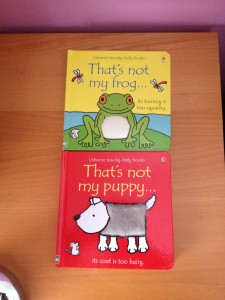 To my surprise when I looked again this week the offer was on again and I've just ordered another book to put away for my niece for Christmas so well worth saving those points and checking regularly for special offers.
Angela x