Hello it's FrugalMrW here again and this time I am going to talk about how much money you can save by Vaping.
Over the years I have tried several times to give up smoking and failed, at one point I gave up smoking for 18 months and then one day stress got the better of me and I started again. The trouble was, I enjoyed smoking as much as I was addicted to it, when I had stopped for 18 months I missed smoking every single day and it was a battle. That was until my Brother-In-Law introduced me to vaping and I am glad to say that last November I smoked my last ever cigarette and switched to vaping.
First let me say a few things about vaping that I think are very important, I do not recommend vaping to anyone who doesn't smoke already but I do believe that it is a safer alternative to smoking in every respect, the reasons for which I will explain a little further on in this post. I do believe that it has the potential to be a very successful method of smoking cessation.
Over recent months there have been several high profile endorsements for vaping as a safe method of smoking cessation such as the recent findings of the Royal College of Physicians stating that while vaping is possibly more harmful that other available types of NRT (Nicotine Replacement Therapy) but that the harm is unlikely to exceed 5% of the risk of smoking actual tobacco.
---
The Numbers.
The reason I am writing about this is not just that I believe its one of the best ways to move away from tobacco but also that it is SIGNIFICANTLY less expensive than smoking tobacco.
Cigarettes
An average 20/day smoker pays approx £8 for 20 cigarettes, over the course of a year that's a massive £2920 per year on cigarettes alone!
Hand rolled Cigarettes
I used to smoke a 50g pouch of hand rolling tobacco per week and pay approx £15.50 per pouch plus approx £3 per week on filter tips, rolling papers etc. So an average of £18/week translates into £936 per year!
Vaping
I consider myself to be a heavy vaper, which means that on an average week I can use up to 60ml of e liquid. Depending on the brand of e liquid and the vendor you use, e liquid can cost between £10-15 per 30ml bottle, which if I bought my liquid from a vendor then it would be costing me more than smoking.
This is the reason I mix my own e-liquids. Doing so has brought my costs down to less than £3 per week to vape, bringing my yearly costs down to about £160 which you can see is a massive saving.
---
Getting set up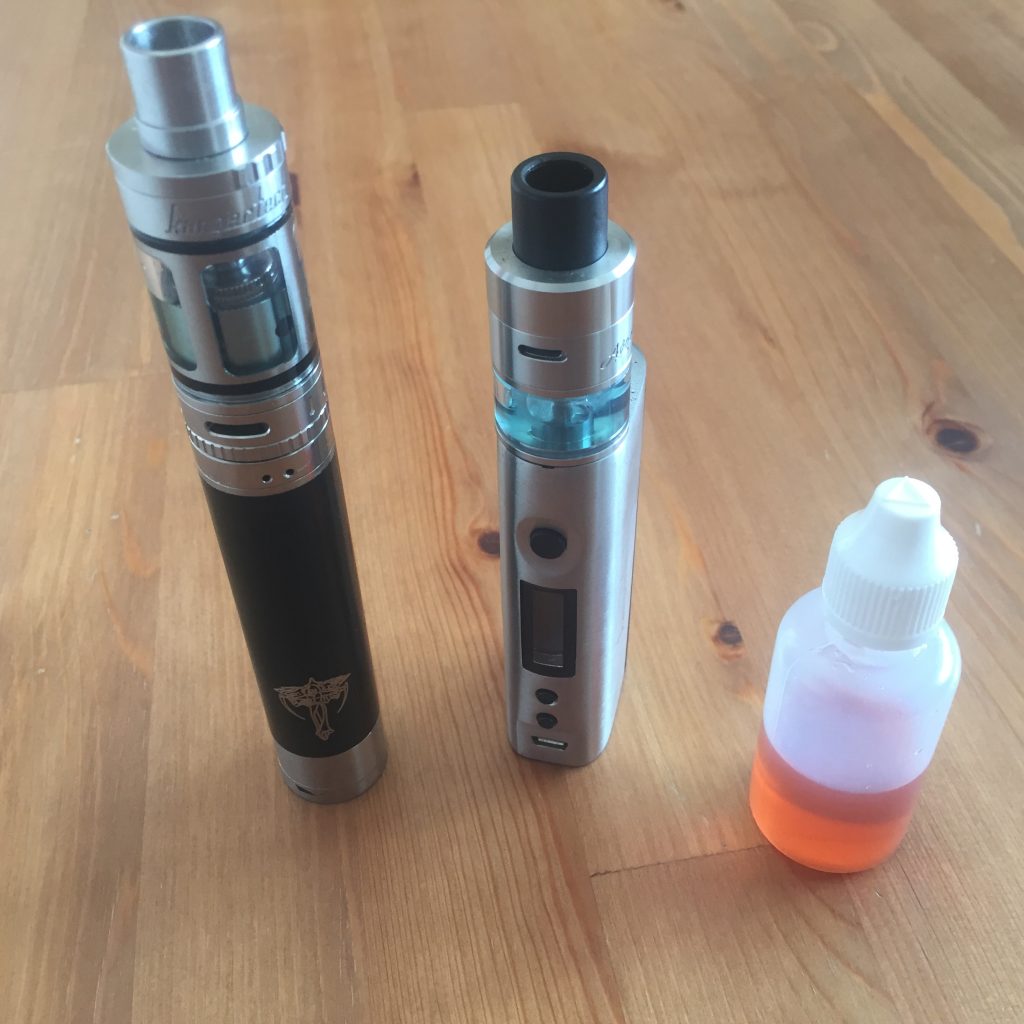 Admittedly getting set up to switch to vaping can seem a little expensive, but it really isn't in the long run, you are probably looking between £30-60 for your initial set-up including the actual hardware to vape on and your first bottle of e liquid, but once you have those you really are just buying your e liquid each week, and if you make your own E-Liquid like I do that's where the real savings are made.
Looking at what it costs to smoke real cigarettes per week, the savings made in the first week alone will pay for your initial set-up.
It is very easy to go in to a vape shop and be intimidated by all the different kinds of products on offer but my advice would be to start off small and within a budget you are comfortable with, the savings will begin to accrue within a few weeks and if its something you feel suits you then you can upgrade and grow the way you vape.
---
Final Word
As I said at the start of this post I DO NOT advocate vaping for anyone who is not already a smoker of tobacco and is looking for a way to move away from it. While the long term effects of vaping are not yet known, my research has shown me that the signs are consistently pointing towards vaping as a MUCH safer alternative to smoking tobacco, and it has helped me to move away from tobacco completely without any of the withdrawal symptoms and I personally feel a whole bunch of health benefits, but most of all FrugalMrsW doesn't grumble about me smelling bad any more!
FrugalMrW