It's been a while since I shared my bargain buys with you, if you are like me and love seeing what bargains other people have bought then this is the blog post for you.
I may be frugal but I also love shopping so bargain hunting is the perfect compromise for me, last weekend I had a little treat money to spend so I joined the Saturday shoppers and searched out the last of the January sale bargains.
Excuse the creases in the photos above, we shoved everything in the same bag to save on buying extra carriers, I scoured the rails in H&M for these long sleeve bargains, the grey jumper is so slouchy and soft, it's really light as well so ideal for Spring.
I very rarely wear light colours and definitely not pink but I couldn't resist the style and butterfly print on this top, two tops for under £10 now that's what I call a bargain.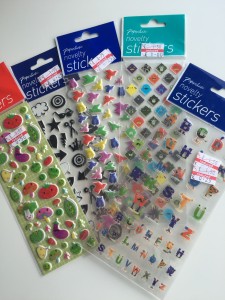 I never need an excuse to stock up on stickers, Daisy and I are big sticker fans we use them in our journals and for crafting activities, the ones priced at £1 and 50p actually scanned through the till at 25p, don't you just love it when that happens !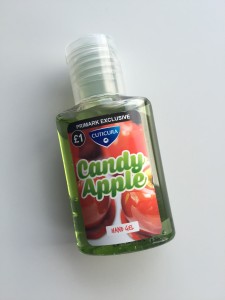 This was a total impulse buy, I'm a sucker for a gimmick and the candy apple on the front enticed me, it cost 50p from the reduced tub in Primark.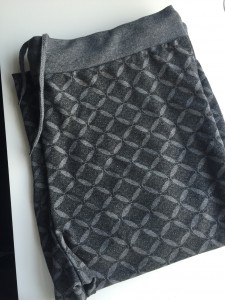 I picked up these joggers from Primark for £5, they are so comfy and soft and ideal for relaxing in at home, the original price was £8 so not a bad saving.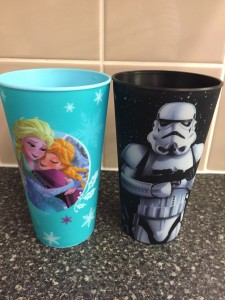 Another impulse bargain buy from the till points at Primark but how could I resist at £1 each, they are a fantastic size and have a shimmer effect on them, the Star Wars one is FrugalMrW's (don't tell him I told you).
I picked up these slippers for Daisy from Deichmanns shoe shop, with a 75% saving on the original price they cost £1.74, how amazing is that ?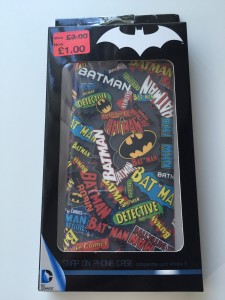 Yes I'm 38, yes I have too many phone cases already, but Batman for £1, I couldn't not buy it, and it looks fantastic on my phone, I bought it from Primark, they had loads of phone cases, accessories and other little knick knacks on clearance.
I think I did pretty well, there's nothing like having a good old mooch through a clearance bin or a sales rack, hope you have enjoyed looking at what I bought.
If you like these sort of posts and would like to see more of them in future then leave me a comment below, I would love to hear about any bargains you've found as well.
Angela xx