I've really had to dig deep and remember what frugal things I have done this month. I always knew that December wouldn't be the most money saving month but I had a planned for that fact.
I'm constantly having to remind myself that doing something frugal no matter how small does make a difference. I find it's like a balancing act between knowing where to save and where to spend. Writing these posts every month has helped me to celebrate the little wins and to identify where we need to improve.
Here's my five frugal things for December.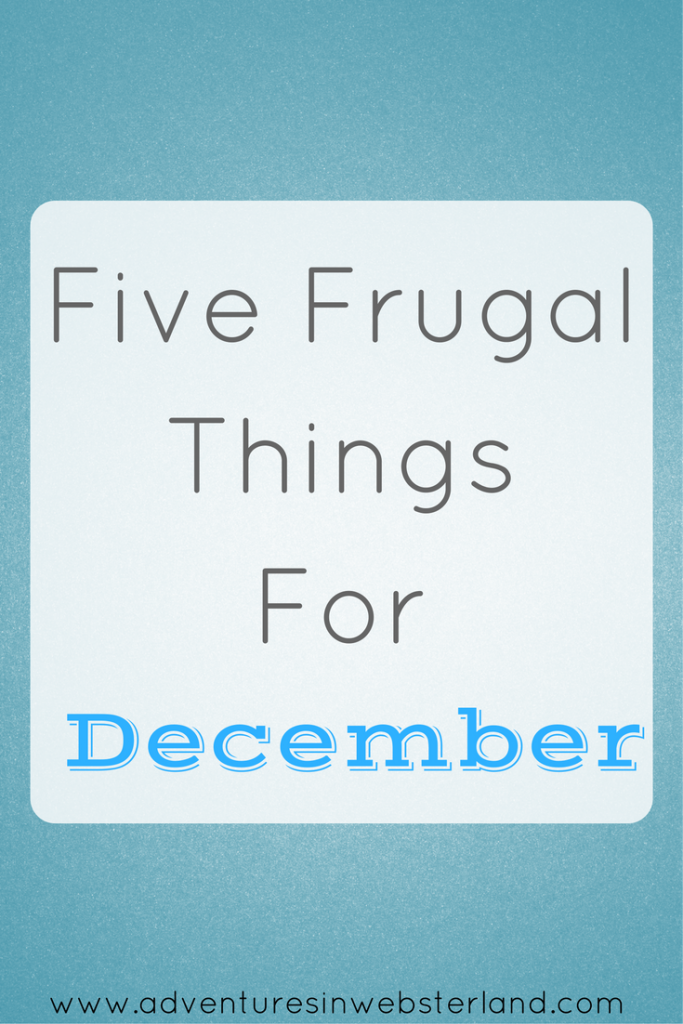 1. I ordered something and when it arrived it wasn't what I expected at all. I was really disappointed with the quality and In the past I would have just put up with it. This time I packaged it back up and returned it for a refund. It's only a small refund but every penny adds up.
2. Thanks to a good stock of meals in the freezer I have been able to miss a whole week of shopping out. We may have eaten some unusual combinations but nobody has gone hungry.
3. Chris and I sat down and planned our financial goals for 2017. It was good to look back on our successes and useful to see what our failings were in 2016. I've got lots of new ideas to incorporate next year. What frugal means is a very individual thing for some it's living to the extreme and for others like myself it's about small changes that can make a big difference.
4. With the mixture of temperatures in December there have been some days that we haven't needed to put the heating on at all. This makes my heart very happy although anyone who visits usually remarks on how cold my house is. I say put a jumper on !
I must reassure you that the kids are never cold I like to think I'm contributing to them having a strong disposition.
5. I've carefully packed away the unused wrapping paper and gift bags to re-use next year. I'm not ashamed to say that I haven't had to buy any new wrap for a few years now. I highly recommend buying the 10 metre rolls in the January sales.