For the first time since I started posting our goals we didn't meet a single one of them for June, I'm not going to dwell on it we can't be perfect all of the time and I'm more motivated than ever to work hard towards getting back on track and smashing our frugal, financial and home goals for July.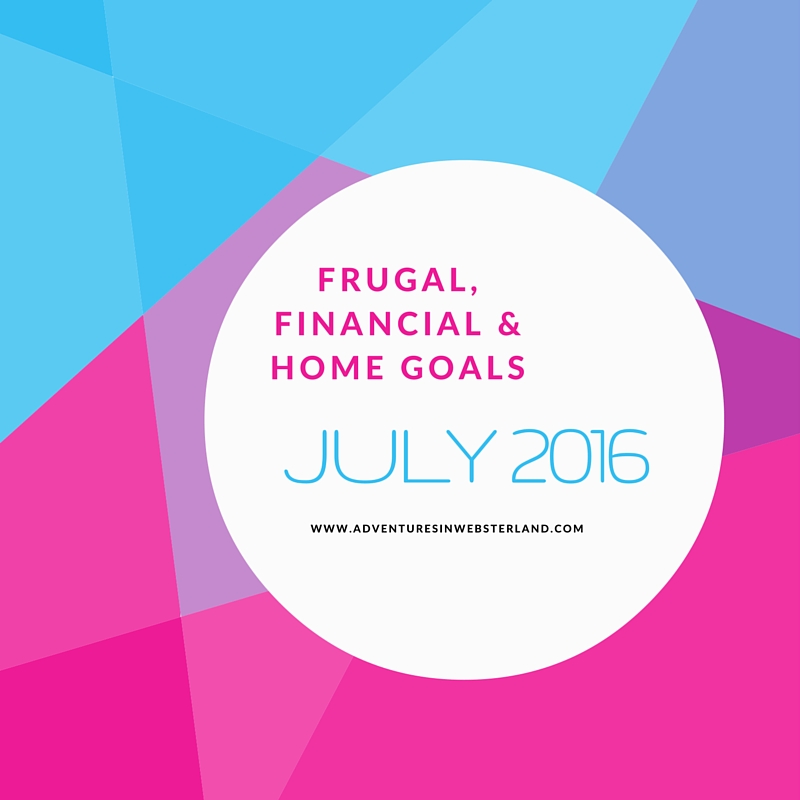 The lists for this month are not very long, I thought it would be best to concentrate on just a few goals this month I'm going back to basics starting off slow as I know from experience that small changes everyday really do make all the difference.
Frugal & Financial Goals
Line dry as much as possible
Meal plan & use up stock
Check online earning opportunities every day
Free days out
Put £100 in Christmas savings account
Buy only what we need
Home Goals
Keep on top of clutter creep
Deep clean kitchen & bathroom
Keep up weeding & mowing in the garden
I'm going to add in two personal goals for myself this month, I had an appointment with my diabetic nurse who has advised me to try and lose 2 pounds a month so that's what I'm aiming for.
Lose 2 pounds
Read 3 books
I'm feeling very motivated for the month ahead and I'm also feeling positive about meeting all the goals we have set for ourselves.
What are your goals for July ? leave me a comment below I love hearing from you.
Angela xx