Not much has arrived by post this week but that doesn't mean there haven't been any freebies in Websterland, when things are a little slow I like to think outside the box, I look for coupons for free products, shopping apps, store apps, reward cards schemes and any survey sites I might be close to cashing out with.
FrugalMrW bought a Google Chromecast with his Christmas pennies last year, every month he checks for rewards and this time we got two freebies, Now TV movies and a movie rental from Google Play, we've had loads of great freebies  since we bought it and considering we only paid £19.99 it's paid for itself many times over.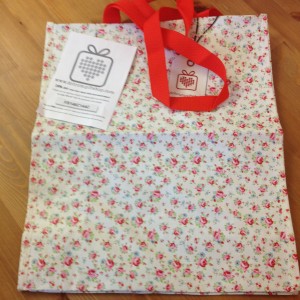 This gorgeous shopping bag is the only freebie that arrived by post this week, Dotcomgiftshop were giving these away a couple of weeks ago but they went super fast so I was really lucky to get one.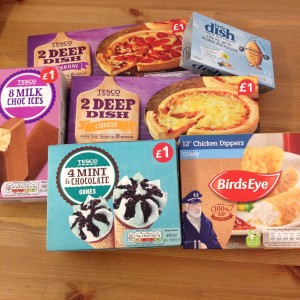 Although most of the items in the above picture weren't technically freebies I'm going to include them, I used a £2.50 off a £5 frozen food spend at Tesco coupon that arrived in the post this week, I like to make the most of any coupons I get so I chose five £1 items and paid only £2.50 it's always handy to have quick meals in if we are pushed for time one evening, the Little Dish meal was completely free and came from a printable coupon that Mumsnet were offering a couple of weeks ago, I also got 64p off my shopping bill with their new brand match scheme.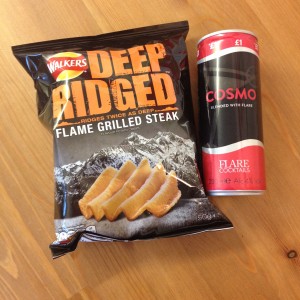 I checked the Bargain Booze app on my phone and found they had two freebies on offer this week. they are still available until October 20th.
I have a couple of coupons for free items to redeem this week but I will tell you about those once I have them next week.
No prizes to report this week but I'm still plugging away and entering as I know that a surprise could be just around the next corner.
If you have had any freebies or prizes this week let me know in the comments section below as I love hearing from you.
Good luck & Happy Freebie Hunting x