I'm back again to share with you my stationery favourites for October, I haven't bought a lot this month but I did get some nice new pens and notepads from a Blog On so I'm including those too.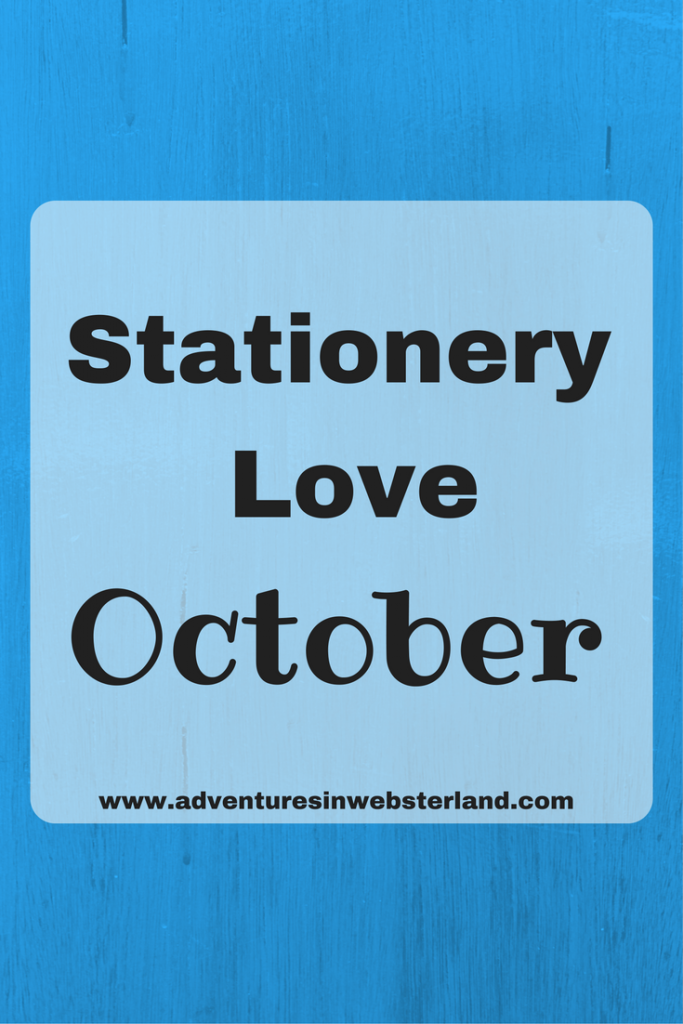 New Stuff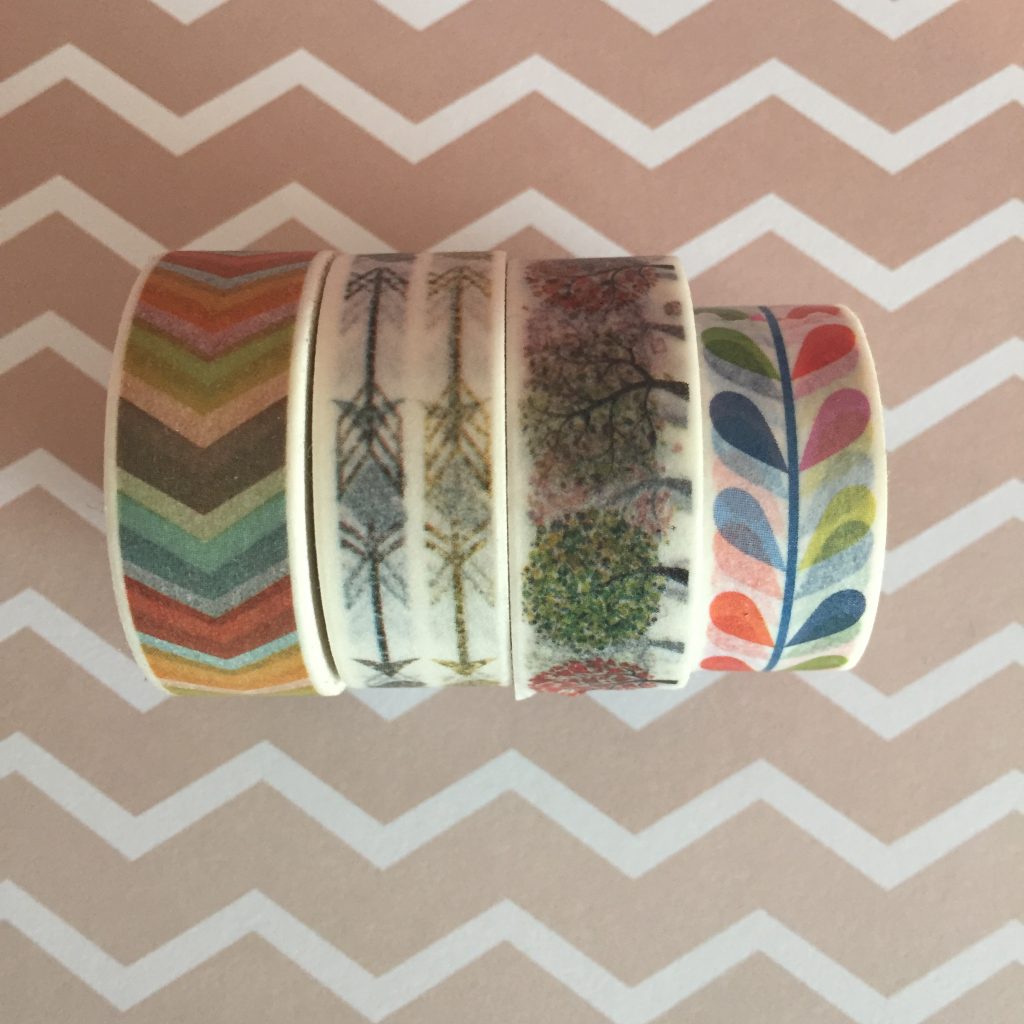 I treated myself to some new Washi tape from Etsy, there is so much choice on there but I was good and stuck to just ordering the four. The tapes above are from myCraftyNell & Cwlcrafts. 
This pen was a gift from Blog On, it's by Sheaffer and it writes beautifully, I've been saving it for best and only using it to fill important forms in when I have to be nice and neat.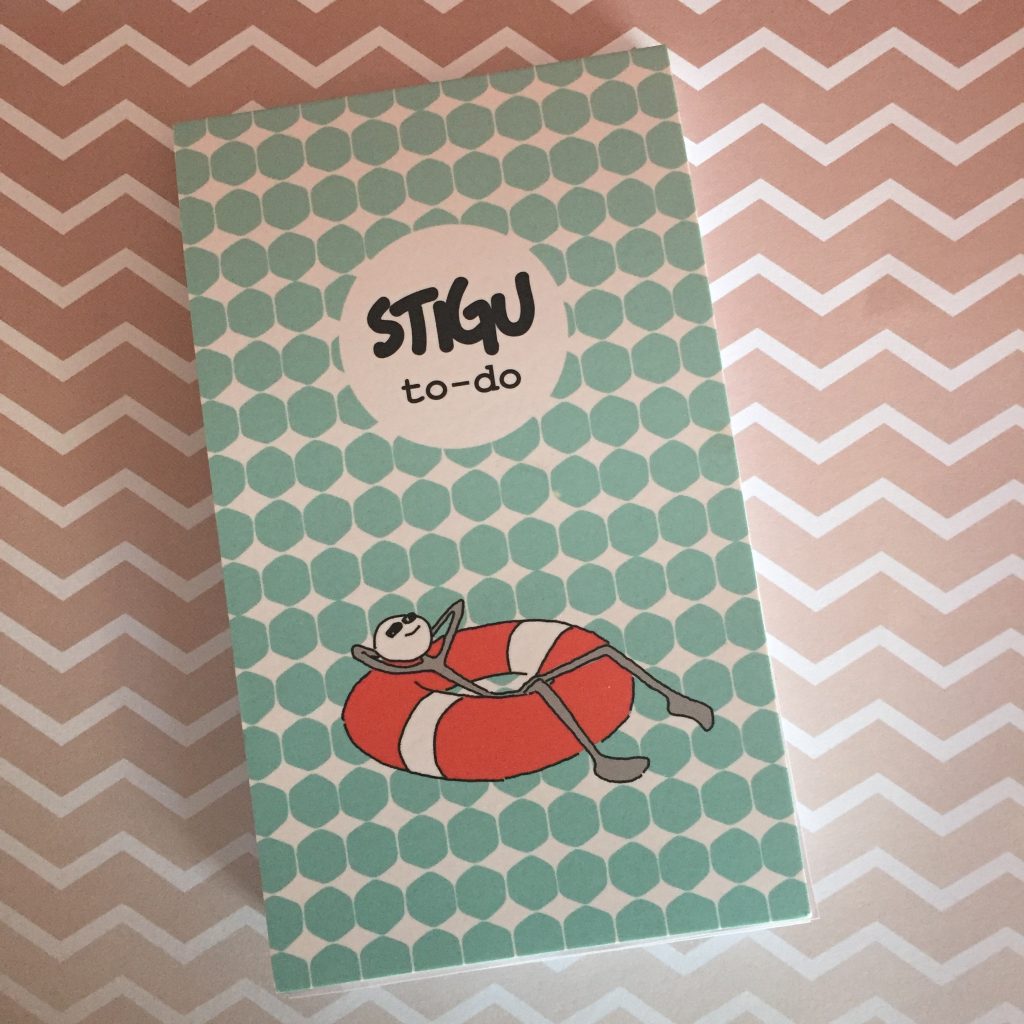 I was really excited to see that Stigu have made a to-do list pad, I absolutely love my Stick To Stigu planner that I use for blogging so I know I would love this as well.
Old Stuff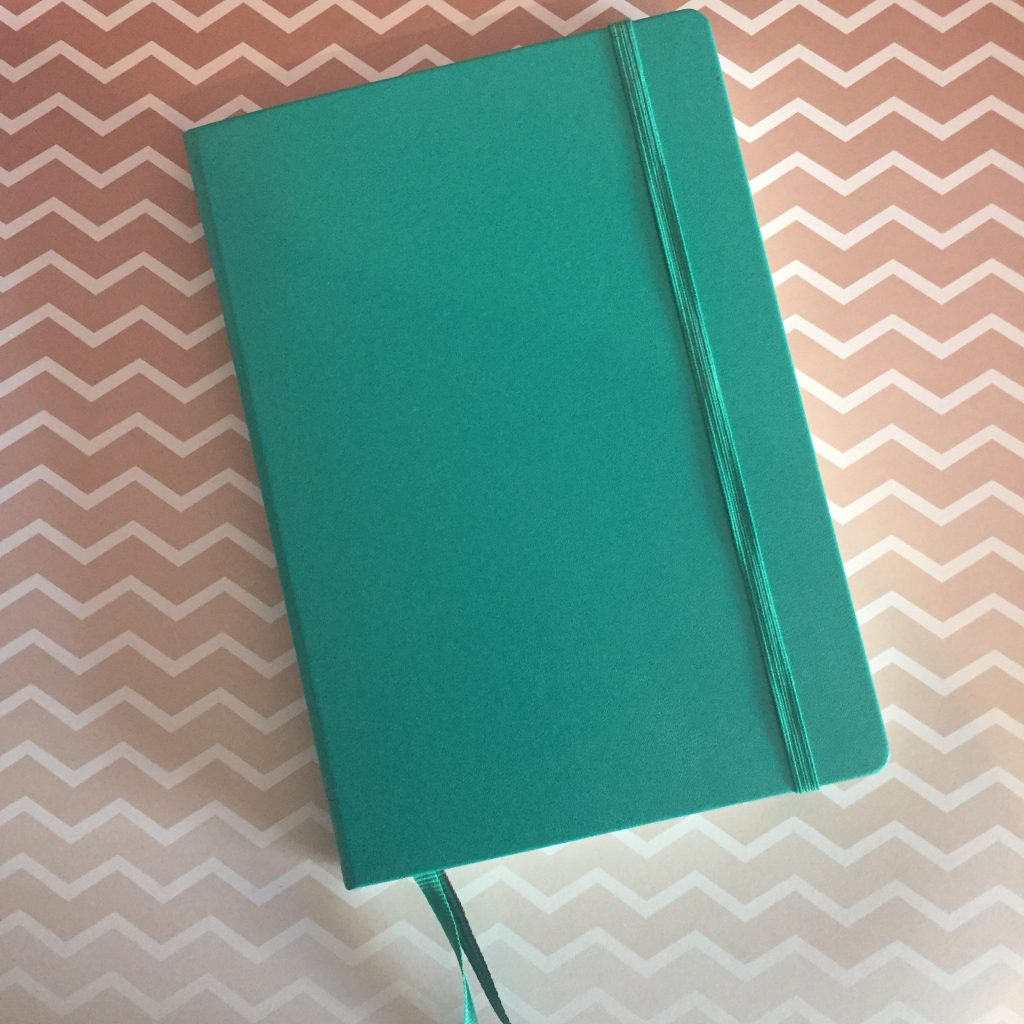 It's been almost a year since I started a bullet journal and before I started I did a ton of research on which journal was the best one to buy and I'm so glad I went with the Leuchtturm1917. The pages are lovely and smooth to write on and ink doesn't tend to bleed when I'm writing. This is my second journal and I love being able to choose a different colour each time.
Bargain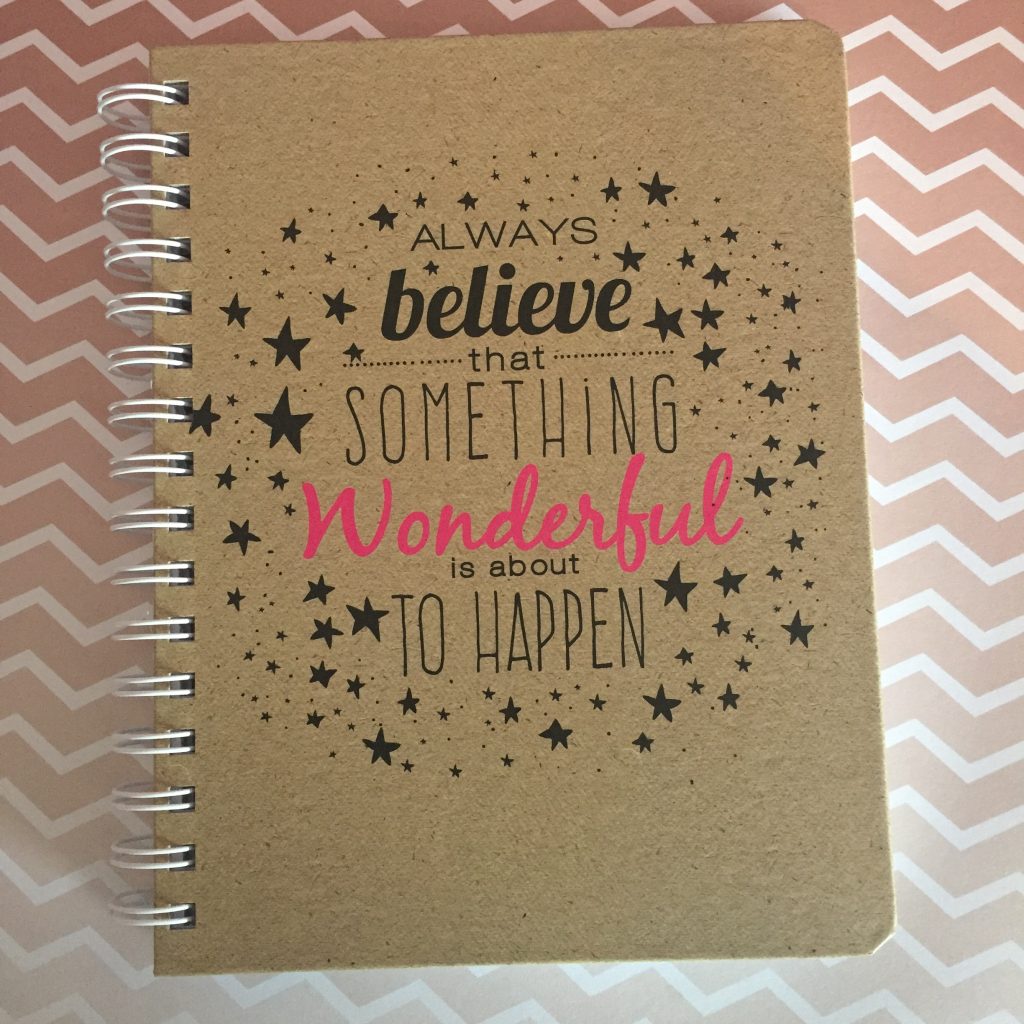 Last month I took part in a stationery swap and I needed a couple of pieces to add to parcel so I went to Home Bargains where I spotted this gorgeous notebook for just 99p ! of course I couldn't resist popping one in the basket for myself too.
Ultimate Fave of the Month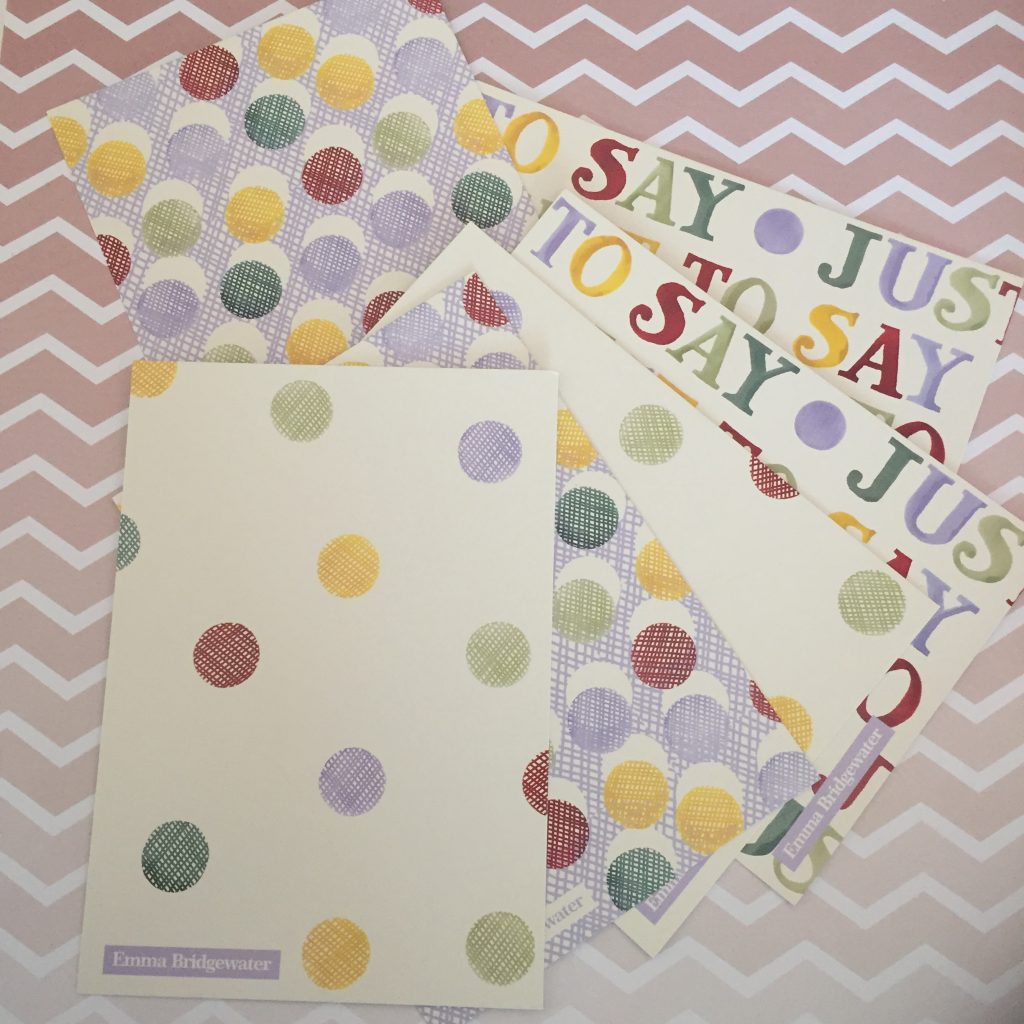 I got these wonderful Emma Bridgewater postcards in my stationery swap parcel, I love the patterns and the colours I'm thinking of framing a couple of them to display.
Fave Websites for October
My favourite stationery related blog for this month is The Reading Residence , Jocelyn writes about her family, lifestyle and her love of books and stationery. Thanks to Jocelyn I found out about happy mail and got myself some pen pals I've also taken part in the stationery and book swaps that she regularly organises, she also runs the 'Word of the Week' linky that I take part in every Friday. You just have to look up #BringBackPaper to see how many other people she has inspired to put pen to paper and revive the lost art of letter writing. Make sure you check out her YouTube channel she has lots of fantastic papery goodness videos on there.
My favourite shop for October is Smiggle , you can't help but be happy when you enter the shop it's full of fun, colourful and scented stationery goodness. I've been so tempted to by their advent calendar but have so far resisted temptation.
What are your stationery favourites ? leave me a comment I love hearing from you.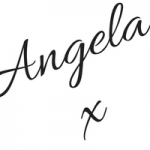 This post contains an affiliate link which means that if you click on it and make a purchase I receive a small commission which is most appreciated.