I started off this month with the intention of blogging almost every day, I've got lots of frugal and money making ideas to share with you all, so I was surprised last week when I suddenly ran out of steam and found myself staring at a blank page with the words just not flowing but I think I know why.
One of the reasons is that the summer holidays are fast approaching and Daisy and I are more than ready for the break, I've no doubt we will still have very early starts to our days (thanks Jake) but the thought of not rushing around to get out the door and to school on time fills me with bliss.
Another reason is that I've been a woman on a mission to get ahead by decluttering  and deep cleaning the house because I'm determined to spend as much time as we can outdoors during the holidays which means less time for chores. I will admit I'm a bit of a clean freak so being over organised means that a quick swish round in the mornings should be enough to keep me happy.
With the above in mind I've decided to slow down for Summer, I will still be blogging but it will be sporadically. I'm aiming for one or two posts a week but I'm not going to lose any sleep if I don't manage it.
Although I do first and foremost blog for myself and my family I know that some of you come back to read my posts each week and I'm so grateful for that hence the post to explain my absence, it may turn out that I have more time to squeeze in some posts than I thought but for now the intention is to fill the Summer days with fun and memories and not screen time.
I hope you have a fun and of course frugal Summer holidays, I will no doubt share with you what we get up to.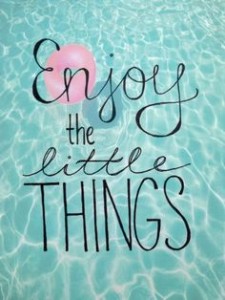 Angela x