Starting from next month I'm going to be trying something different in the way I tell you about the goodies I receive every week, I want to merge prizes, coupons, freebies and bargains all into one post.
I need a new title so please feel free to leave me any suggestions below as I really struggling to come up with one.
The first thing to arrive this week was a full sized Olay Total Effects from SoPost and Tesco Beauty on Twitter it was sent to me by Laura @couponcrazycat who has a great blog and YouTube channel about couponing and freebies, she's even inspired me to download some cashback apps to get some free goodies.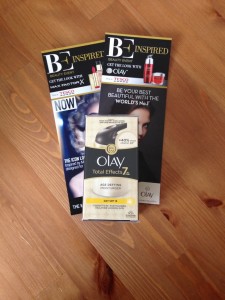 I think beauty was the theme of the week, I got this sample of Lancôme Genifique serum and a little spray sample of Dior for men which smells rather nice, I love it when they send these instead of the scented paper.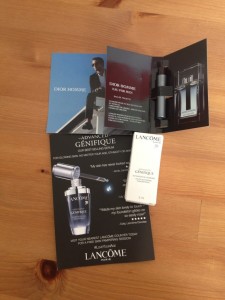 I had a winning letter for the first time in a while, I've won Daisy some craft sets I will no doubt show them to you when they arrive.
This sample of Ainsley Harriott cous cous came from their Facebook page, you had to be quick off the mark at 10am to get one.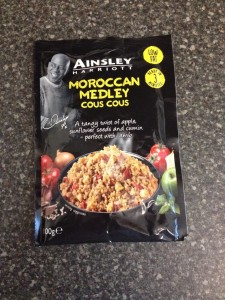 I've joined another campaign at Tesco Orchard, I've got a £3 voucher to get some fruit or vegetables for free and some 75p coupons to pass along to friends and family.
I'm pleased to see the amount of decent freebie's picking up again, have you had anything good this week, leave me a comment below I love to hear from you.
Angela x