This year I have decided to start what will be a Christmas tradition for our family. I have put together a Christmas Eve hamper for Daisy. Hopefully next year if finances allow, I would like to make one for Chris and I to share.
I didn't want to overload the hamper so have just kept it quite simple, but there are so many ideas out there of what to include. I think next year she will be old enough for me to add a Christmas DVD that she can watch with us on Christmas Eve.
This is the Hamper all made up. I covered a basket I had with Wrapping paper but I'm going to keep my eyes peeled for a Christmas themed basket that I can reuse each year.
These Pyjamas are from Asda, they are traditional button up ones and they feel lovely. They look so festive.
I've added That's Not My Snowman to Daisy's growing collection. We also have a copy of 'The Night Before Christmas' which is a must for Christmas eve.
You can't have a Christmas Eve hamper without a few treats. I spotted a tub of Santa's Beard candy floss in Asda. Daisy has never tried it before, I've also added some chocolate coins and a Snowman Soup from a local School Christmas Fair.
Daisy loves blankets, she has so many and can usually be found dragging two or three behind her ( I call her Linus from Peanuts). I just couldn't resist adding this Owl blanket from TK Maxx, it's super soft and just adorable.
My cousin made some Reindeer food with magic dust in it for us to sprinkle outside on Christmas eve so Santa can find us.
Finally I added a fun pair of festive socks to keep her toes warm.
After tea time on Christmas Eve we will let Daisy have the hamper. We will let her have a little treat and make her a cup of Snowman soup before she goes to bed.
I've really enjoyed putting the hamper together, I'm looking forward to keeping the tradition going.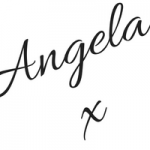 Disclosure: This post contains affiliate links.