It's December already and I can't believe that this will be the last monthly goals post of the year. It's probably been said every month but where on earth has this year gone. Sharing our goals with you has really helped to keep us on track. It's definitely something I want to continue with in 2017.
There are lots of celebrations and events in December so we don't worry too much about the frugal side of things.
Our focus for December is just to enjoy the festive season and not to stress too much if things don't go to plan.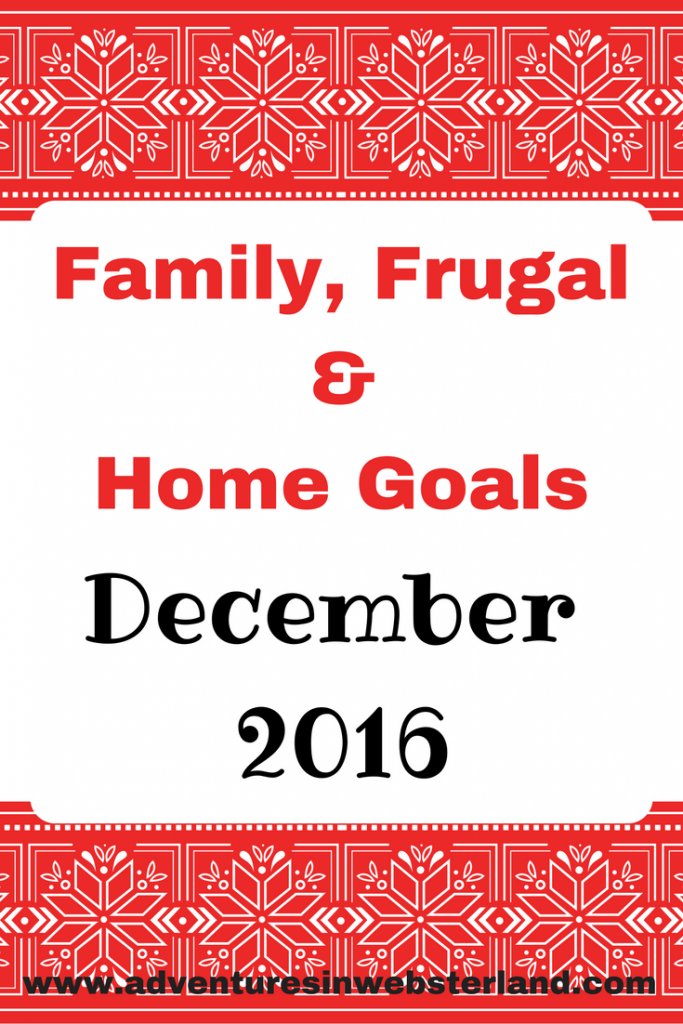 Family
Celebrate Daisy's 5th birthday.
Host a little Christmas Eve get together.
Carry on with family film night on Saturdays.
Make a Winter bucket list.
Enjoy Chris having some time off work.
Frugal
Freeze and use up all leftovers.
Plan a budget for 2017 (didn't get round to it last month).
Use up wrapping paper from last year before buying new.
Organise financial files (paper & digital).
Home
Sort out toys (store,donate,sell).
Wipe down doors and frames upstairs.
Keep on top of daily cleaning.
It's a nice short and achievable list for December. As a planning and organising addict you can imagine how excited I am for a brand new year. I will be back next year with a fresh new list of goals for January.