This weeks word is bubble. I've really struggled with choosing this weeks word, it's been a rough week full of coughs, colds and grumpiness. It's also been a week of despairing at the media and how they often misinform and sensationalise the 'news'. I'm not one for airing my opinions in public about politics as I feel it's such a private and individual thing.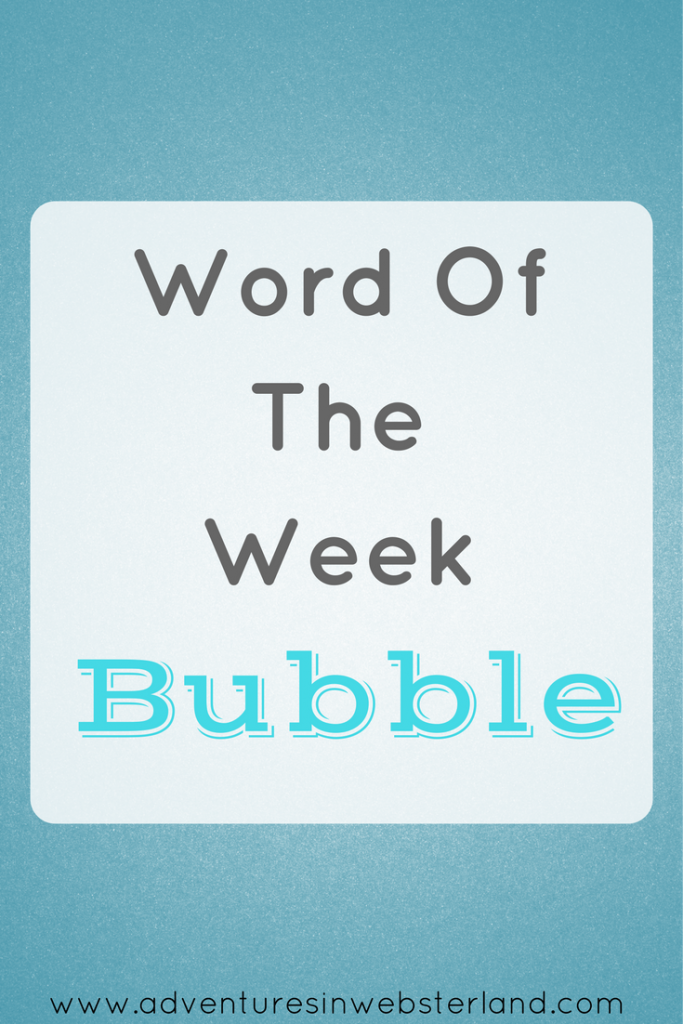 I wrestle with wanting to be informed on world matters but at the same time also wanting to shut it all out. I like to seek out all the information before I form my own opinion but lately this is becoming almost impossible.
I'm coming to the conclusion that I might be better off living in my own little bubble. Why read about crazy people in charge of countries when I could read about random acts of kindness. Should I fret over the poor state of the economy or should I worry about whether to wear stripes or spots ?
Do I want to take up brain space with despair and worry when I could fill it with happy shiny pieces of positivity ? Does it make me shallow and unrealistic if I choose to live in my bubble ? I honestly don't know the answer at the moment and until I do I'm happy to reside here.
For now the news will stay turned off and I will continue to seek out the stories that inspire and lift me. If that makes me ignorant and a pollyanna then so be it.