It's World Dream Day on September 25th and to celebrate we've teamed up with Bush Baby World Sleepy Pods. The aim of world dream day is to help every single one of us achieve our dreams. I believe strongly that the dreams we have whilst sleeping are clues to the bigger dreams we want to achieve in our every day lives. I took the opportunity to ask Daisy all about her dreams.
Bush Baby World Sleepy Pods are the latest addition to the Bush Baby World range. The Bush Baby Dreamstars are cute and cuddly characters who look after the dream tree. They make  sure sparkling dream dust is spread out every night so you can have wonderful dreams. Each character has their own unique personality, and you can wiggle eyes and waggle their ears. They are also super soft and perfect for cuddling.
The Bush Baby Sleep Pods are little nests that they can snuggle up in after a hard days adventure. They fit perfectly inside their sleep pods and the closing leaf door ensures they stay cosy in the branches of the dream tree.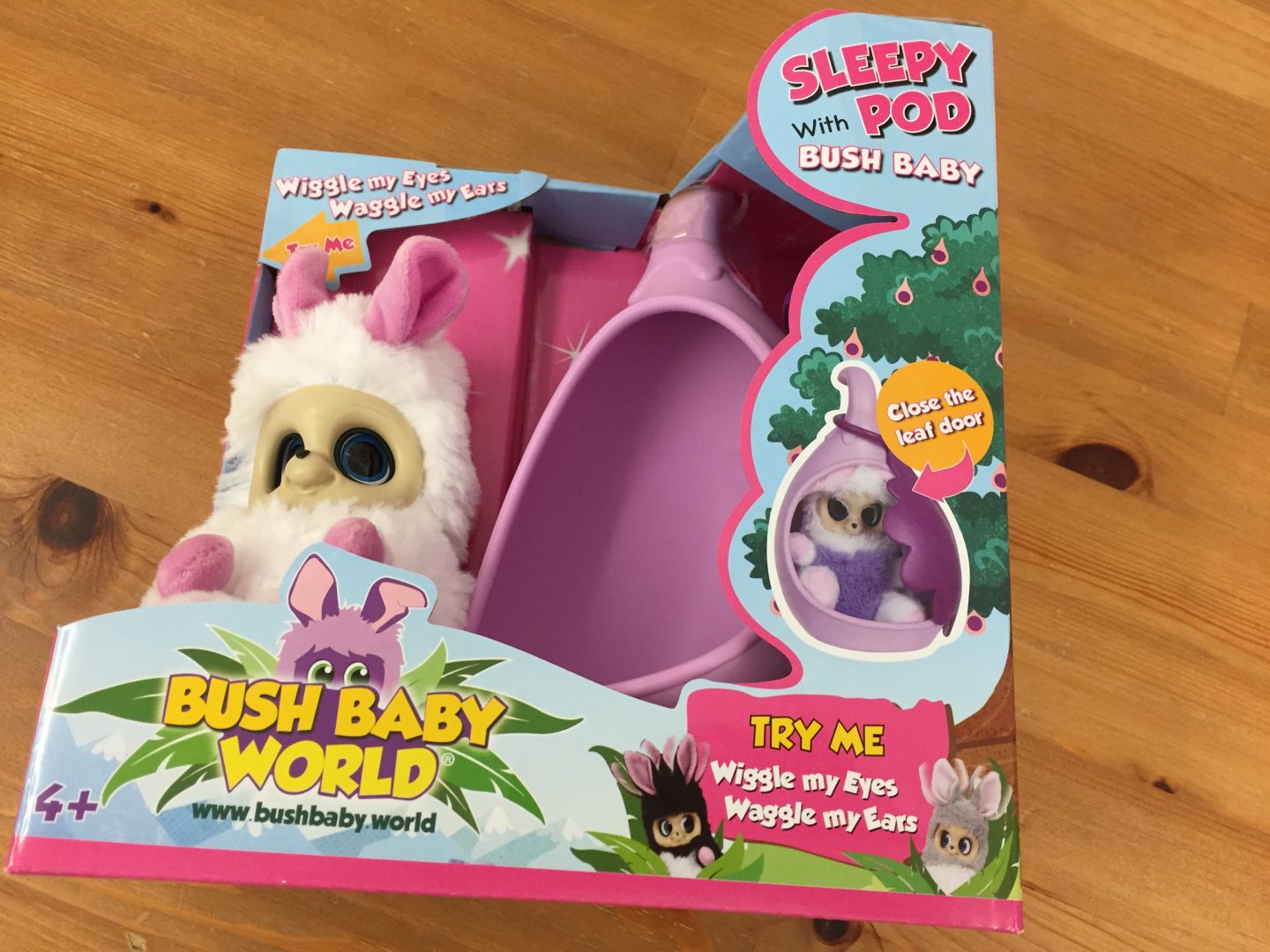 Daisy was delighted when a Bush Baby Sleepy Pod arrived for her to review. Her Bush Baby Dreamstar is called Sasu, it has a super soft fluffy white body with pink ears, hands, feet and tail tip. It came with its own purple sleep pod and closing leaf door.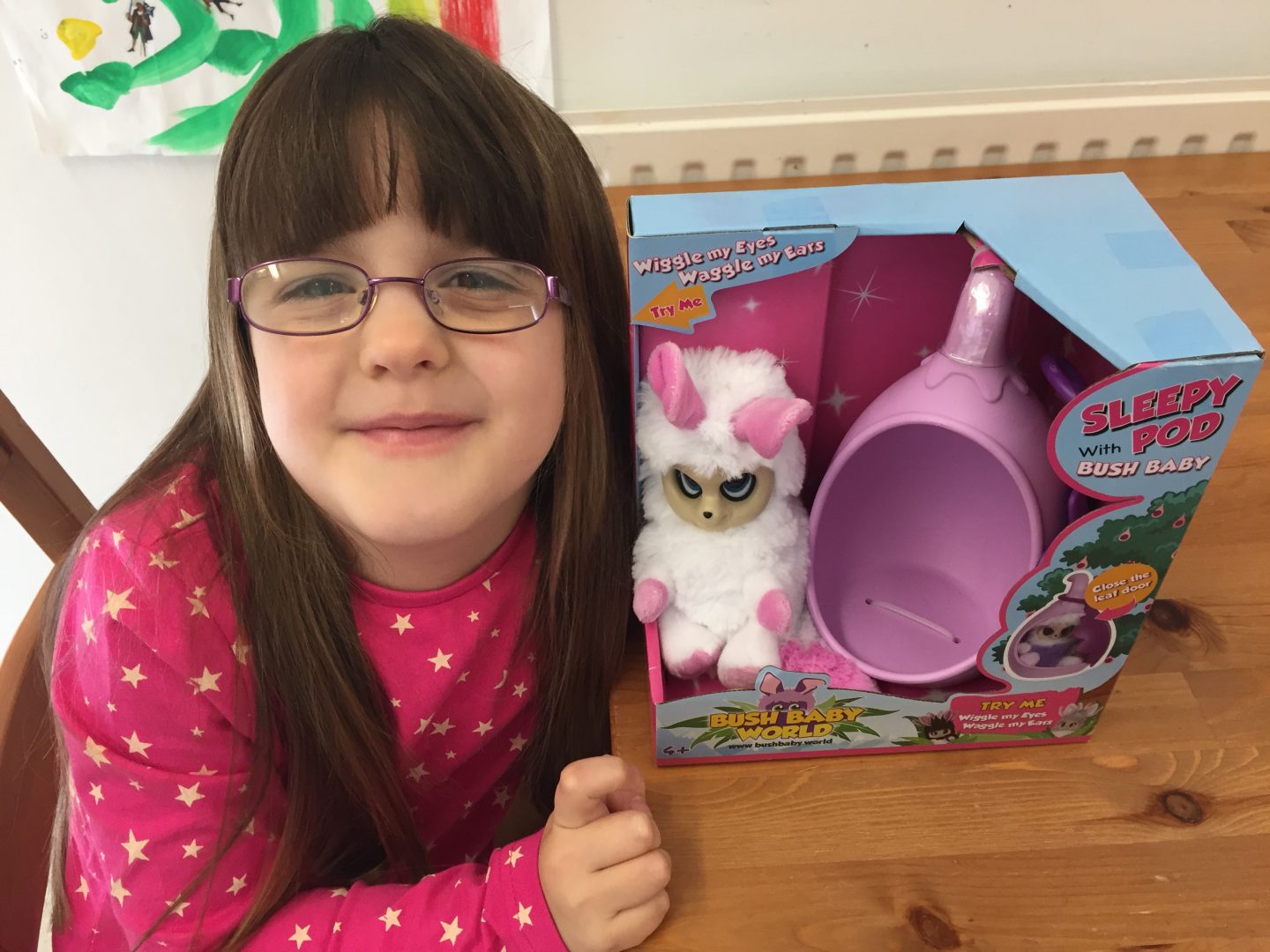 Daisy spent some time playing with Sasu, wiggling its eyes which made her giggle. She also loved watching it's ears waggle.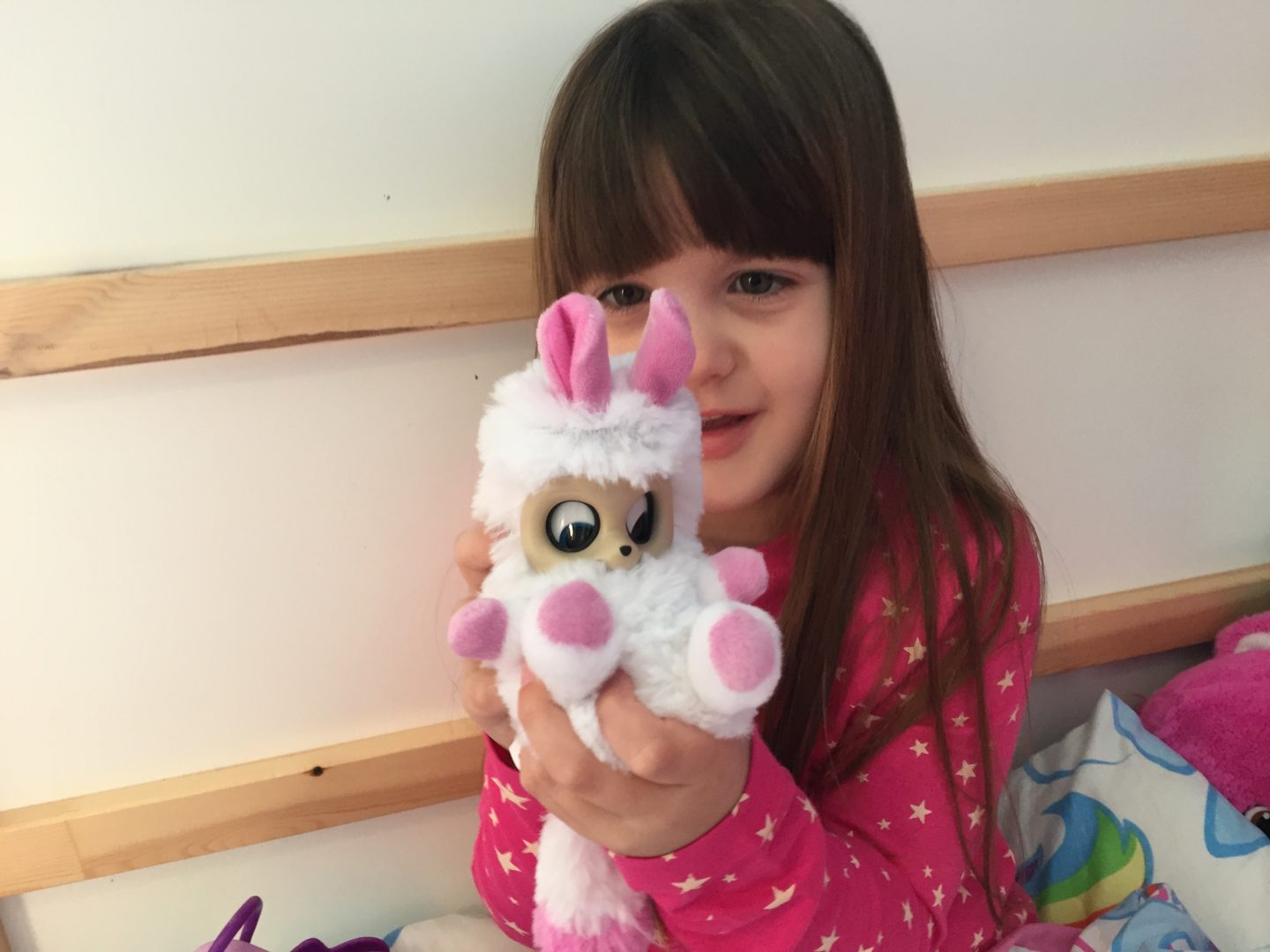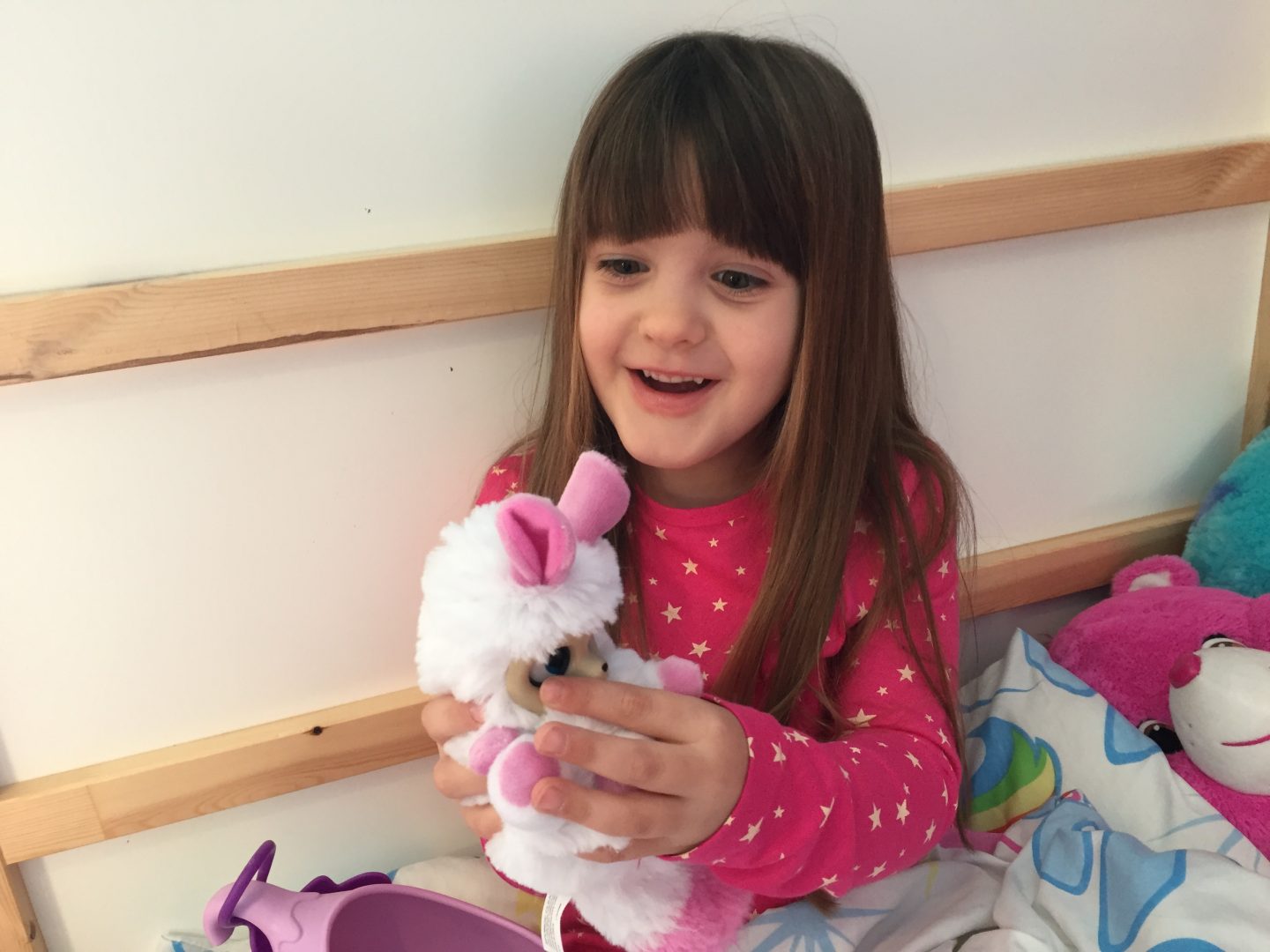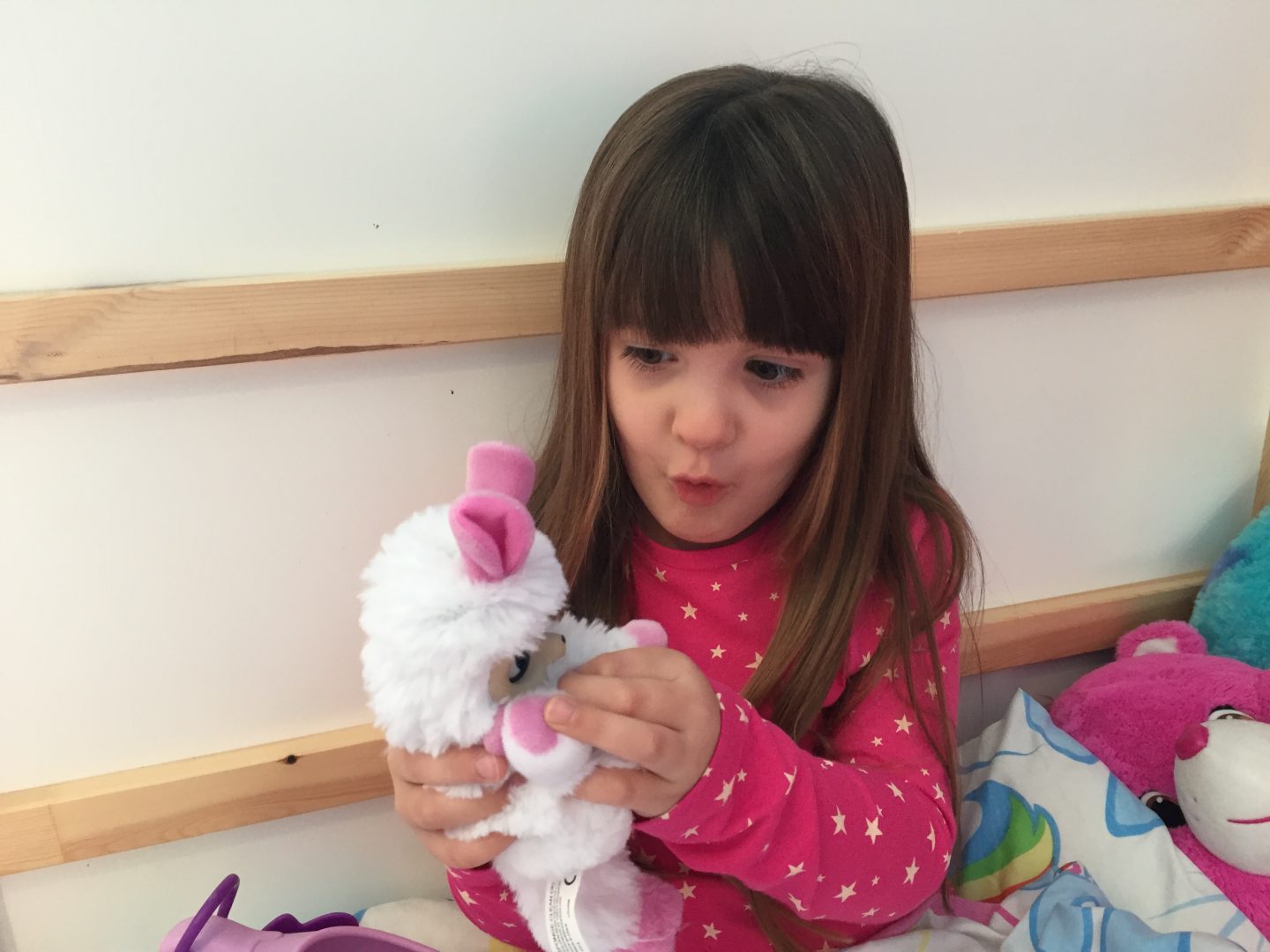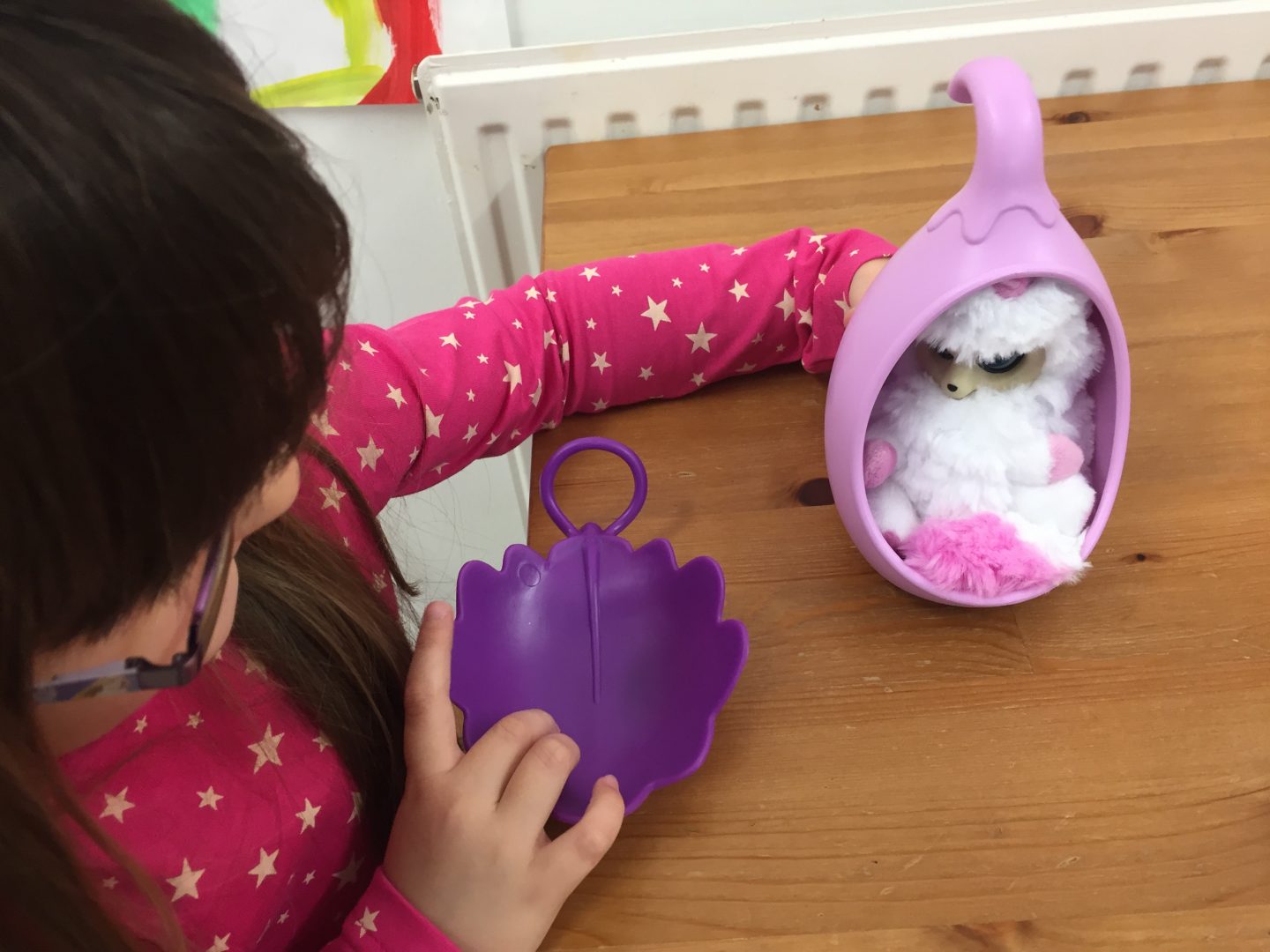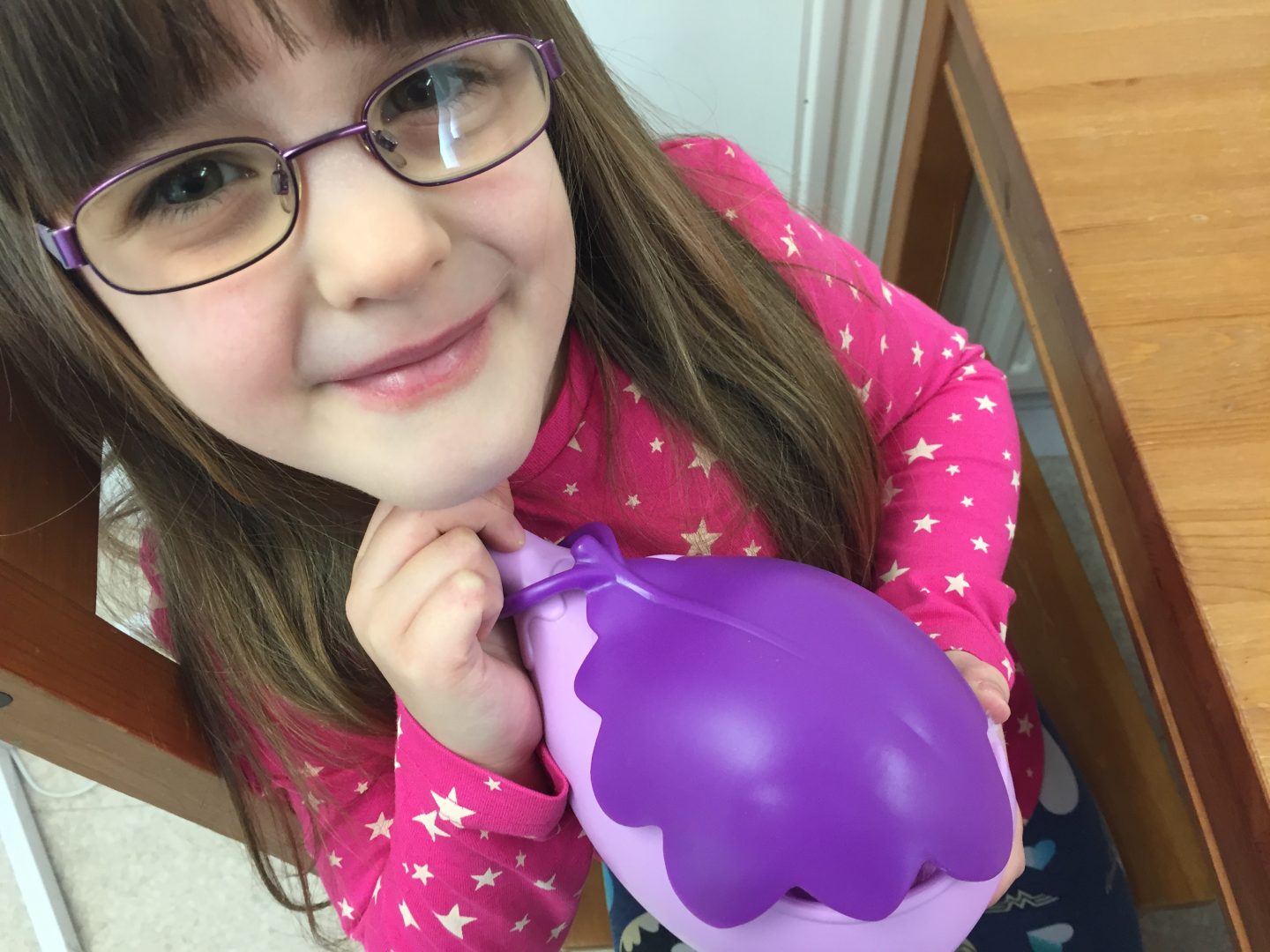 We talked about dreams, I asked her about the best dream she had ever had. This is what she told me:
"In my dream all my toys come to real life, we all play together and we have so much fun. When it's time for morning they all hide so you and Daddy don't know they are real"
We also talked about bad dreams. I asked her to tell me about the worst dream she had ever had, this is what she said:
"I had a dream that wasn't nice. There was a monster from Transylvania in the film and it chased me. I told it I was going to tell my Mummy but it laughed and roared at me"
I explained to Daisy that when we have bad dreams we just need to remember that they are just dreams not real. Then I told her the best thing to do is to wake up, get a cuddle from mummy or daddy then go back to sleep thinking of nice things instead.
Then I suggested that she could tell Sasu, her Bush Baby Dreamstar all about what dreams she would like to have. She whispered her dreams into its ear. Then we talked about how Sasu would go to the  dream tree and sprinkle some dream dust just for her.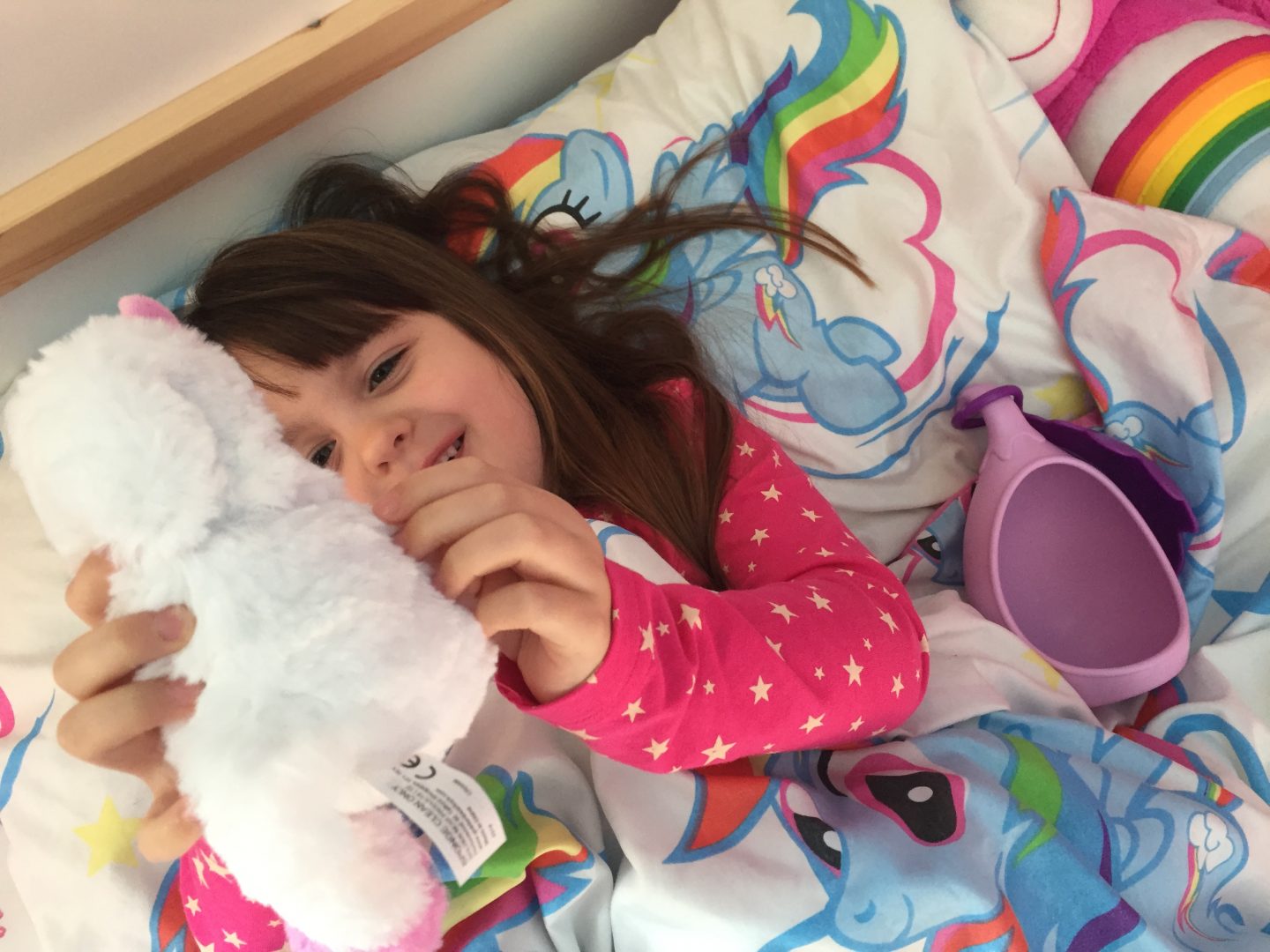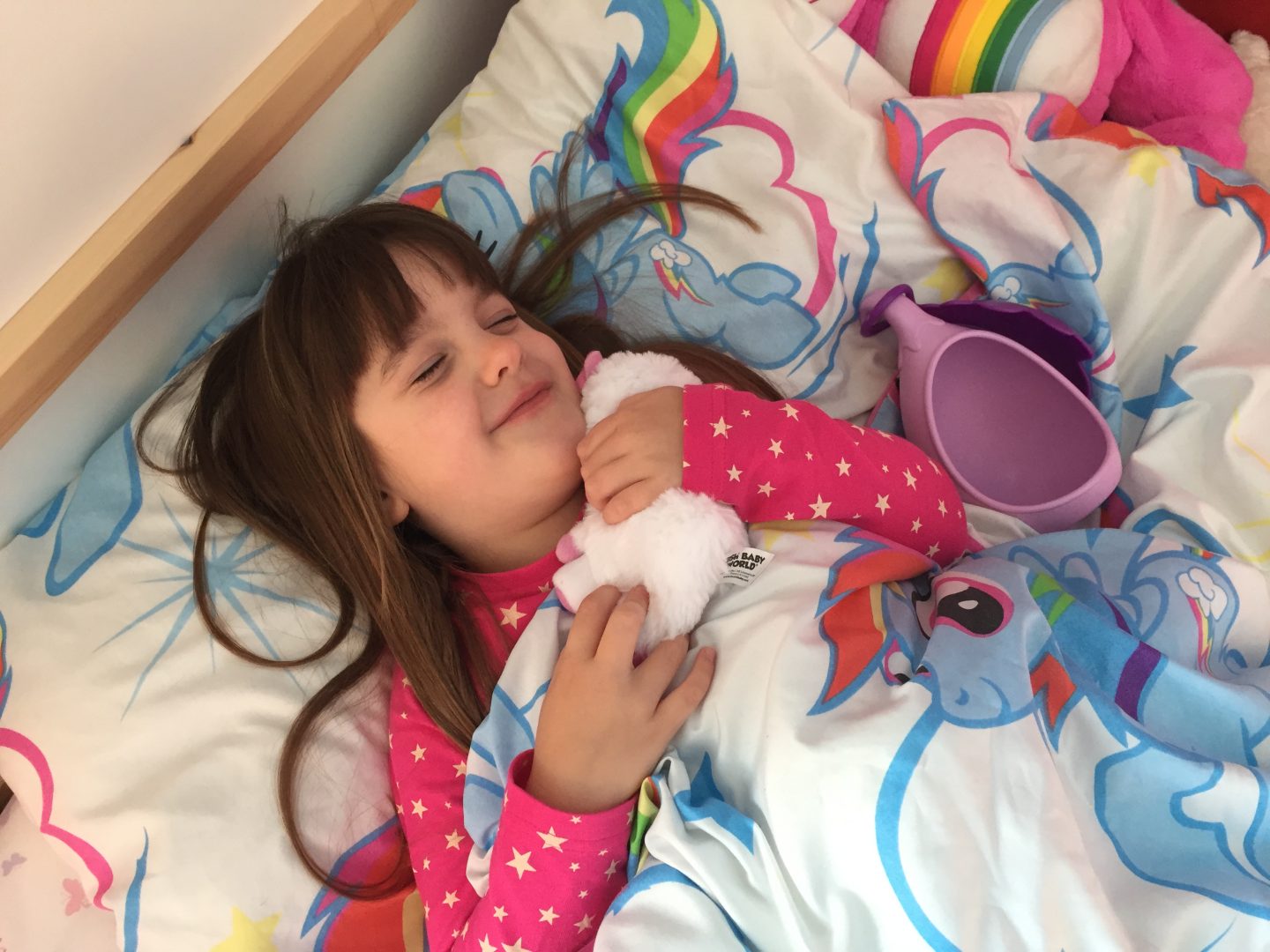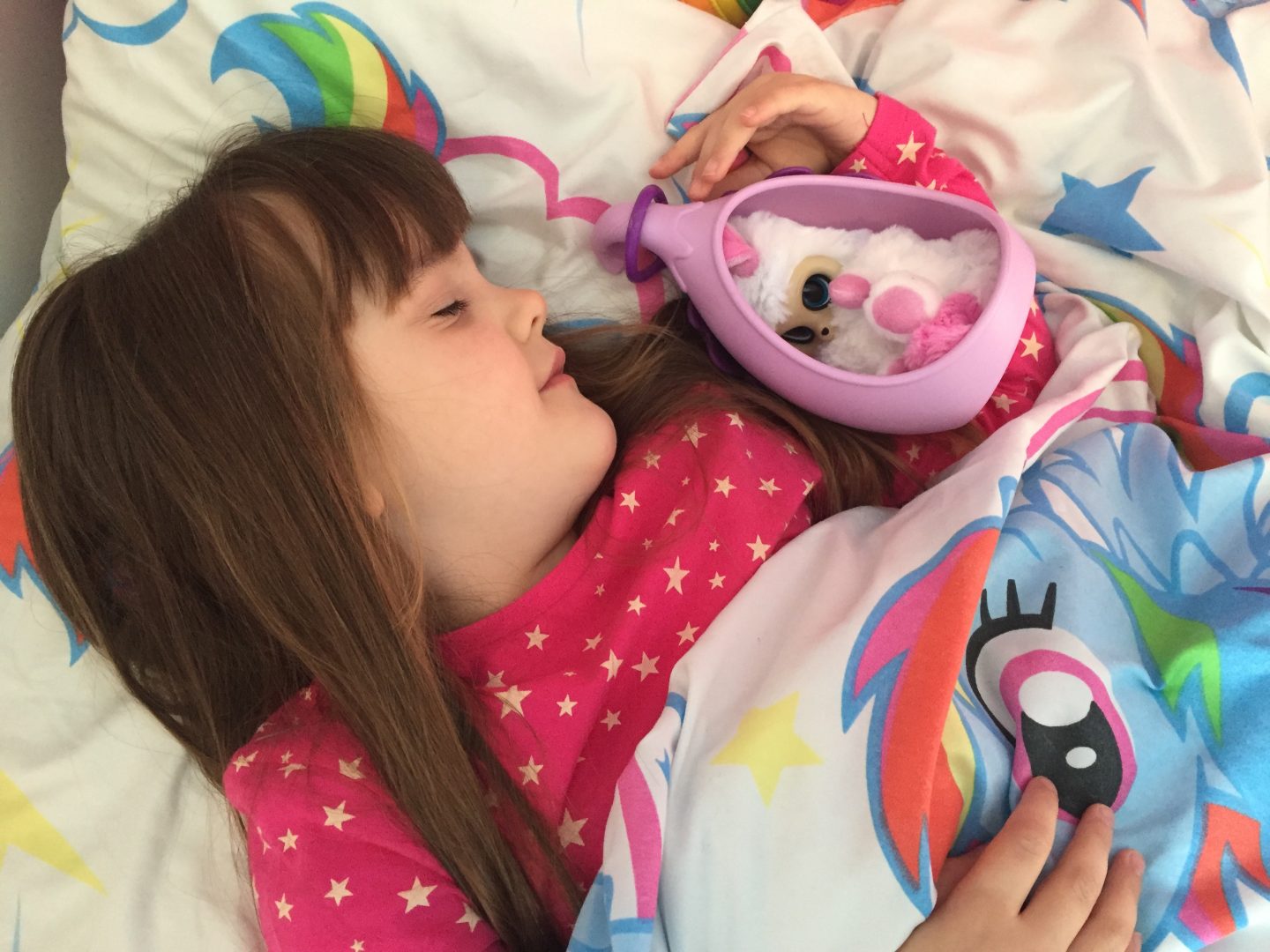 We also talked about the dreams we have when we are awake, I explained they were like wishes that we would like to come true. I told her that one of my dreams was that I could work hard and make lots of pennies to take us to Disney world one day. Daisy said her dream was to be a doctor, to help people and give them a lollipop to make them better.
In the immortal words of the most famous dreamer of all, Walt Disney "If you can dream it, you can do it".
Daisy has so much fun playing and dreaming with her Bush Baby World Sleepy Pod. She's taken it to bed every night since it arrived and she's eager to add to her collection with more characters from the Bush Baby World.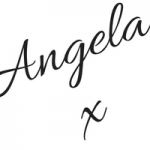 Disclosure: We were sent the Bush Baby World Sleepy Pod free for the purpose of the review. All opinions are my own. This post contains affiliate links.