For my regular readers it won't have escaped your notice that I'm somewhat of a clean freak. I love nothing more than a clean and tidy home. I follow a cleaning schedule every week to ensure each room stays in tip-top condition. I always try to be mindful of the environment when it comes to cleaning products too. After receiving a sample of Seventh Generation concentrated natural washing liquid from Blog On they got in touch to ask if I would like to try some more of their range.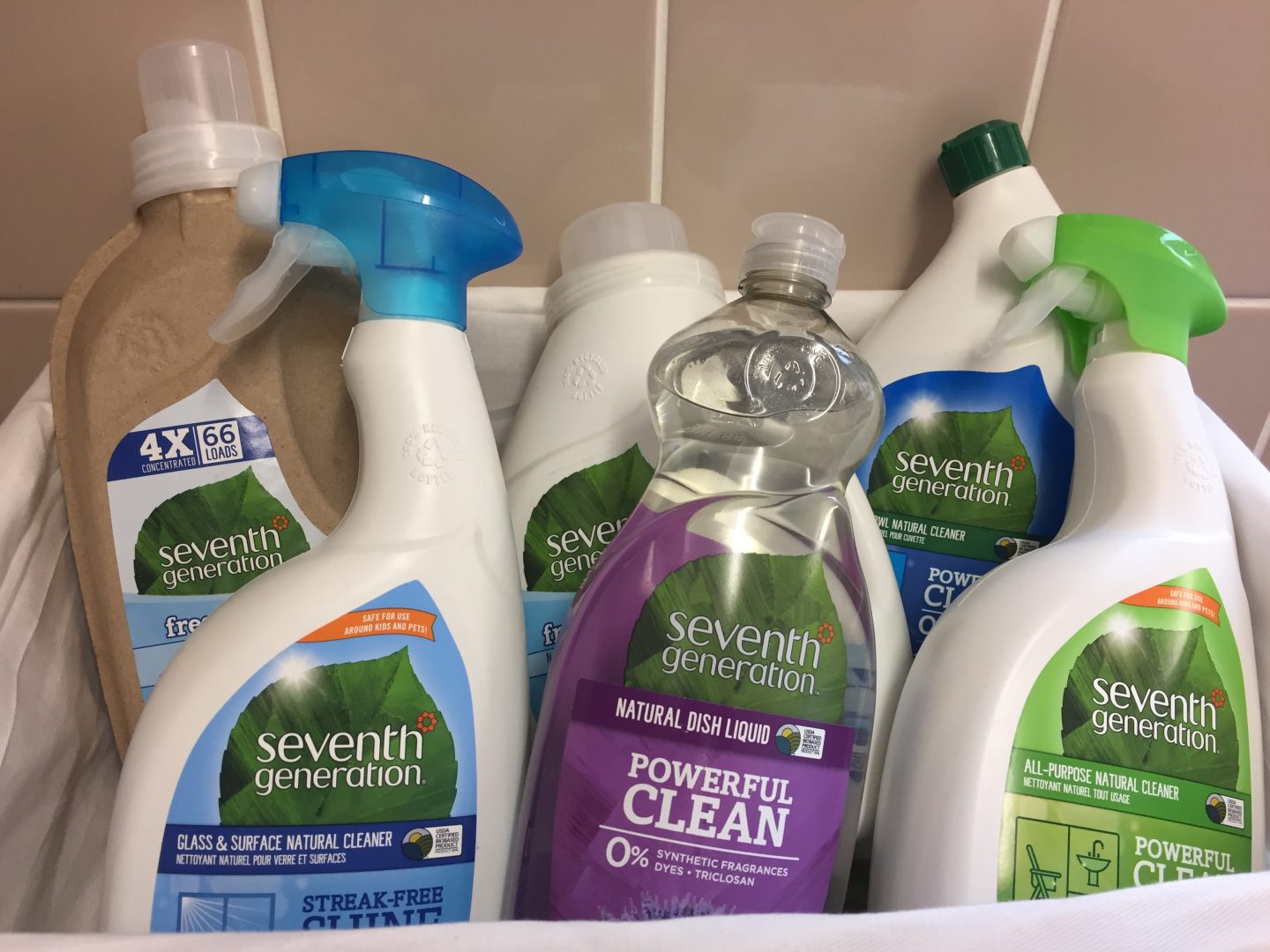 Seventh Generation who are based in Vermont, have been formulating plant-based products for over 25 years. The products are hugely popular in America and are now available for sale in the UK at select Tesco stores.
Seventh Generation products are all plant-based, free of dyes, brighteners and synthetic fragrance. They offer powerful effective cleaning whilst remaining kinder on your home and the environment. They offer a line of fragrance free products which are also designed with sensitive skin in mind too.
A lovely hamper of goodies arrived and I couldn't wait to get cleaning with them. Here's what I received:
Free & Clear Natural Laundry Detergent 
Free & Clear 4X Concentrated Natural Laundry Detergent 
Lavender Flower & Mint Natural Dish Liquid 
Free & Clear All-Purpose Natural Cleaner 
Emerald Cypress & Fir Natural Toilet Bowl Cleaner 
Free & Clear Glass & Surface Natural Cleaner 
I have been looking to change laundry detergent as Jake's eczema has been getting worse lately. Knowing that this natural laundry detergent is suitable for sensitive skin gave me peace of mind. After using it our clothes came out just as clean as using my usual detergent. I did miss having a scent on my fresh washing though so I would definitely choose one of Seventh Generation's naturally scented varieties in the future.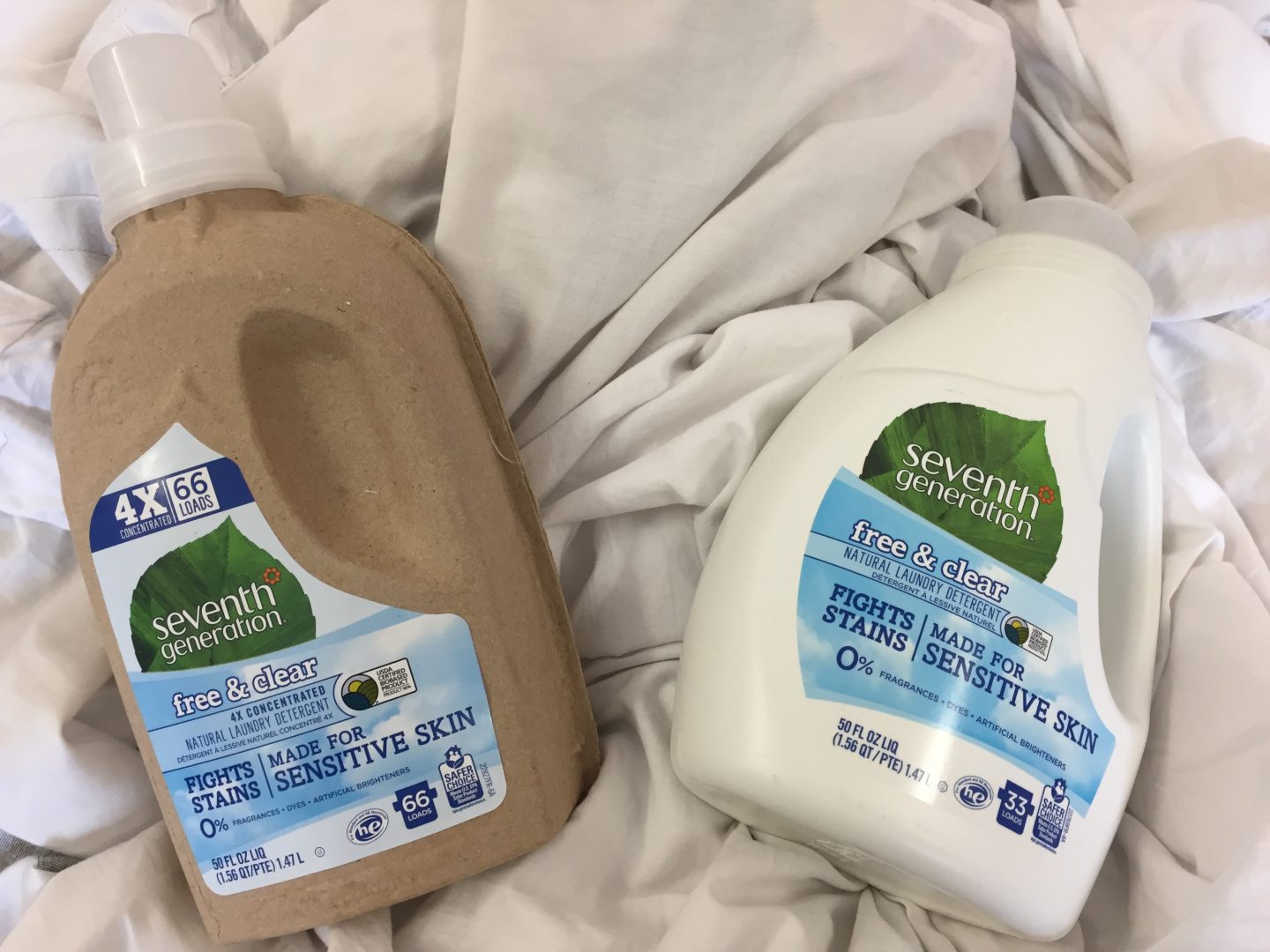 We are a washing up by hand family, I have had the opportunity to own a dishwasher in the past but declined. I prefer the old-fashioned method of soap suds and scrubbing-brush to get my dishes clean. I loved the subtle scent of this natural dish liquid, it made my dishes just as squeaky clean as my usual brand. I was also really impressed at the amount of bubbles and lather it created.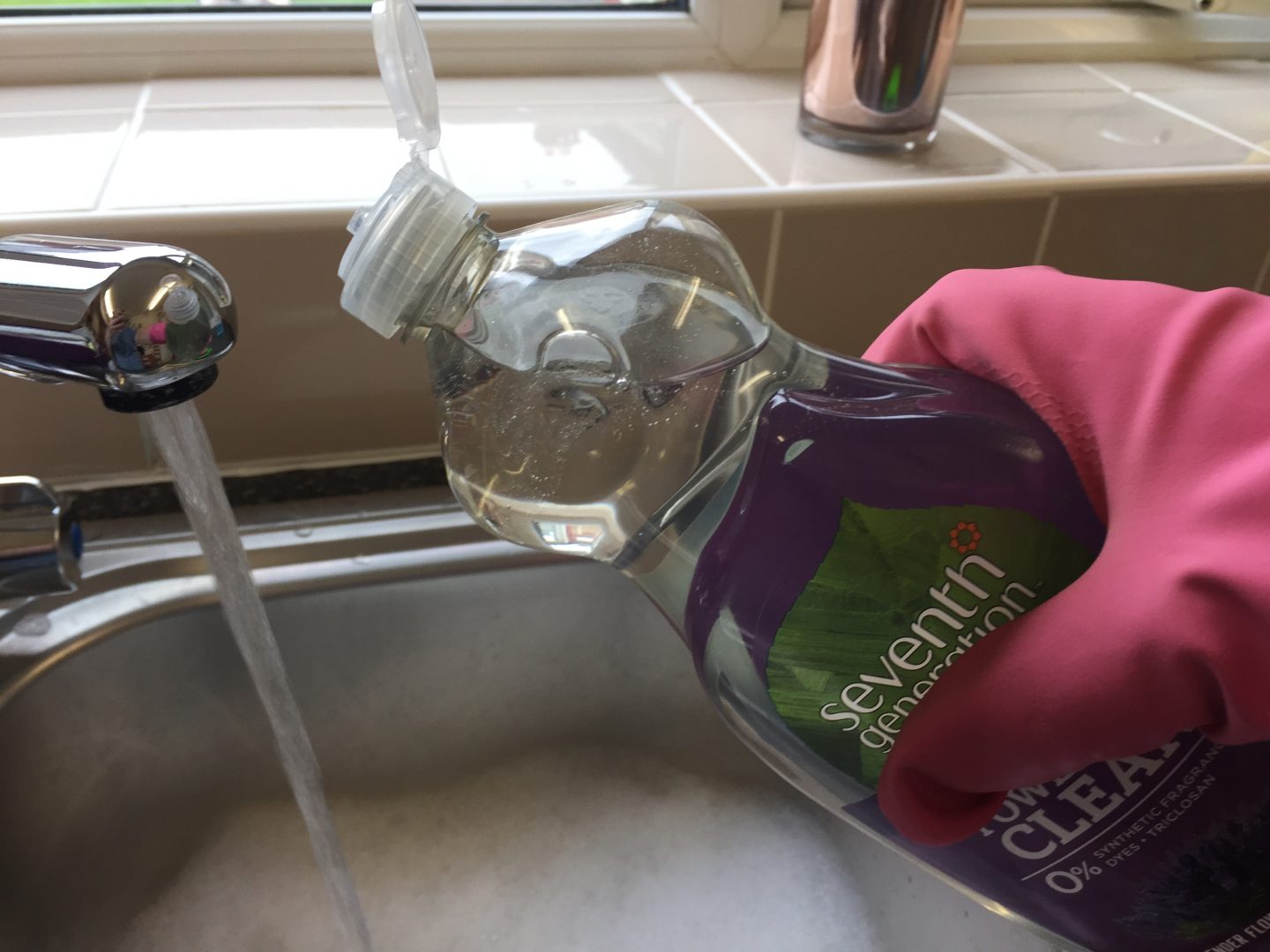 Although I am usually a fan of scented cleaning products it was a nice change to use something that didn't smell of chemicals in the kitchen. I also really like the size of the all-purpose natural cleaner, this will be used a lot and I'm confident it won't run out for a quite a few weeks.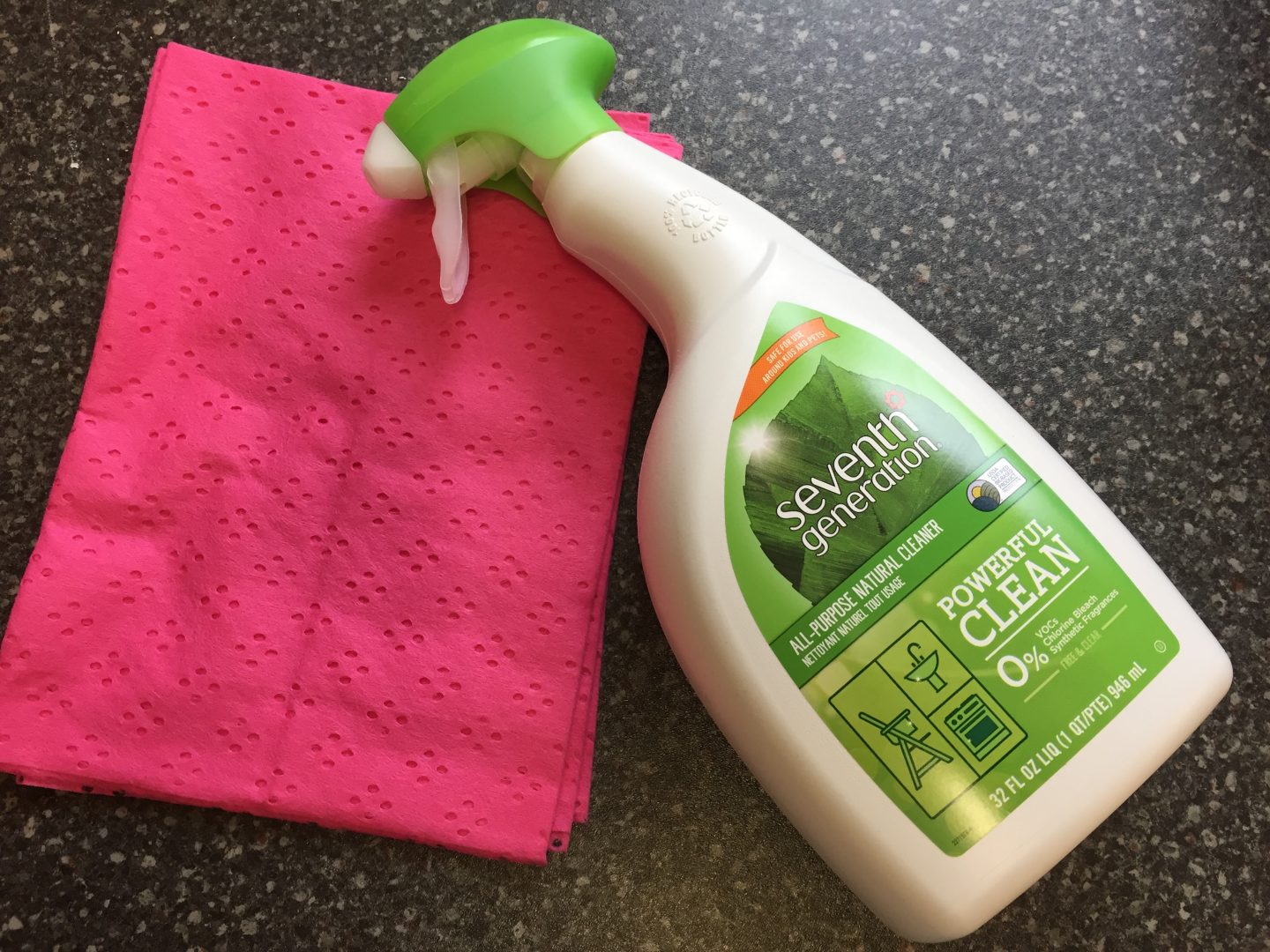 The toilet bowl cleaner worked really well. I use a product in the toilet every day and it was nice to feel a little less guilty about the impact this has on the environment.
So far I've been really impressed with the quality and effectiveness of all the products I received. I hope to see some more Seventh Generation products become available in the UK soon.
Seventh Generation have kindly agreed to offer one of my readers a hamper of products to try for themselves. You can enter the giveaway using the rafflecopter widget below. Make sure you read the terms and conditions and best of luck with your entry.
Terms & Conditions
Open to UK entries only.
The Closing date is 27.08.17 11.59pm
The prize is a Seventh Generation product hamper. 
The winner will be selected at random from all valid entries and contacted by email.
The winner has 14 days to respond failure to do so will result in a new winner being selected.
Winner must allow 28 working days for delivery of prize.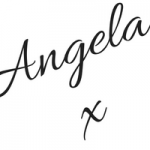 Disclosure: We were sent the cleaning hamper free for the purpose of this review. All opinions are my own.