Dear Jake, today you turn three. I hope you have a happy day and enjoy the presents that Mummy and Daddy chose for you. It feels like only yesterday that you arrived in to the world. You weighed 8 pounds 2 ounces and had the most beautiful head of thick hair. You were not happy to leave the comfort of Mummy's belly and you let the whole room know with your angry cries of protest.
I won't sugar coat it, the first year was tough. You suffered with colic and we couldn't put you down for a moment. The angry cries continued and we didn't know how to help you. Time moved quickly and before we knew it you were sitting, then crawling, then walking. We blinked for a moment and you grew in to a spirited toddler, full of fun and mischief.
There have been some challenging times, I won't lie. You have brought us joy and frustration in equal measures. There have been days when every ounce of my patience has been required. Days where bedtime couldn't come too soon.
But there have also been many more days where my heart has almost burst with pride. You are clever, independent, funny and oh so loving. You do this funny little side glance that you know makes Mummy laugh so much. When you wrap your little arms around my neck and tell me you love me I know I did a good job.
The last couple of months have seen us turn a huge corner with you. You seem to have grown up overnight. I am happy but I do wish time would slow a little, you are my last baby after all.
Now you are three the next big adventure awaits. Soon you will leave Mummy for a few hours and go to nursery. There will be friends to make, games to play and lots to learn. I have no doubts you will love it as much as your sister did.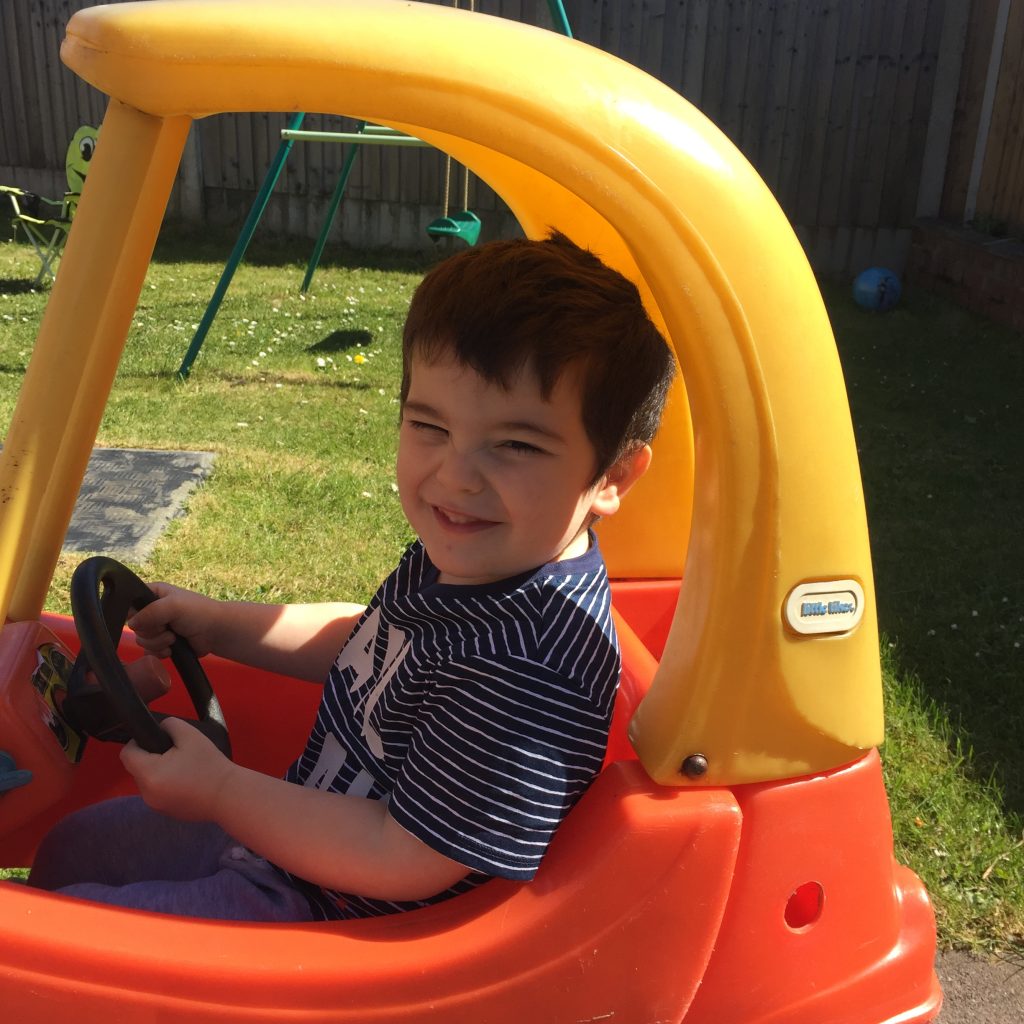 Happy Birthday, my spirited blue eyed boy. We all love you so much.
Mummy x