This post is a little bit of a confessional. For the past few months despite trying my hardest I just can't get fully back on board with frugal lifestyle. I've even considered changing my social media name from FrugalMrsW to SpendyMrsW.  I thought I would tell you how I'm going to turn this around by going back to basics.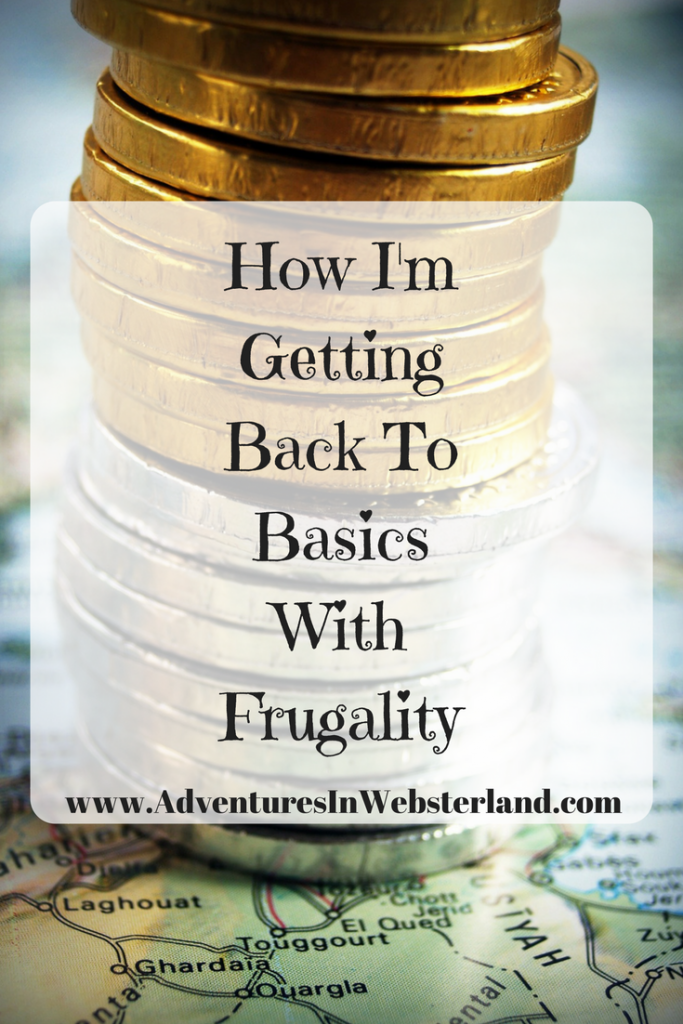 I spent a lot of time over the weekend looking back on past posts and journal entries to see what I was doing this time last year. To both save and make money. I'm feeling motivated and determined to achieve the success I've had previously. Although in a much smaller time frame as I only have six months of the year left to do it. There has of course been some really good progress made this year. We bought, taxed and insured a car with Chris's matched betting winnings. We also reduced our fuel bills  but I feel that I'm letting little things slide. It's time to climb back on that frugal horse once again.
Here's are some things I intend to do to get back on track.
Meal Plan
Planning our meals is now more important than ever not only for our finances but for our health. I was recently diagnosed as diabetic and have many changes to make. On a Sunday night I will sit check what we have in stock and plan every meal for the week ahead. I will also include the sides to go with the meals. I'm hoping sticking to a plan will help us to cut unnecessary spending.
Needs vs Wants
I've fallen into really bad habits lately, the spending bug has bitten me. Although it's not high-priced items I'm buying the little purchases are all adding up. Chris and I have a set amount of fun money each month but we have both been going over this amount. We are both aware of this and are taking steps to prevent this by questioning our needs versus our wants.
Free Entertainment
Despite the fact that we have a good amount of vouchers stashed away for free days out we've spent our weekends shopping instead. This definitely needs to stop. I'm going to spend lots of time looking for fun and free events that we can all enjoy. When we do have a day out we are going to take a picnic with us to keep costs down.
Check Daily
As you know I work from home so finding lots of different sources of income is really important for me. I have all the tools, knowledge and skills. That's no good though if I'm not checking daily for opportunities. I get a little time in the day to work and I spend most evenings working too. I have found myself forgetting to check some of the websites though. I'm going to create a bookmark of all the sites I need to visit daily as well as setting up some google alerts.
I'm hoping that following the steps above throughout July will help me to get back on track. I'm going to revisit this list at the end of the month and see what else I can start doing.
I hope this post has helped some of you who are perhaps feeling the same as me. Staying on the frugal wagon is definitely something that needs to be worked at.