Reaching any goal takes a lot of hard work and staying motivated every day can seem difficult, some days living a frugal and money saving lifestyle is easy and other days it's really hard. Sometimes you want to throw the towel in and spend spend spend, you don't want to cook anything you want a takeaway, you want that shiny new piece of technology, that expensive pair of boots, you feel trapped, frustrated and very fed up.
I think that the word "Frugal" still carries a lot of stigma with it, some people think that being frugal means a boring existence of self deprivation but to me it means looking for an alternative way for my family to live the lifestyle we want whilst living on a budget and spending less money.
I thought I would share with you a few things I do to keep motivated when I'm feeling like this.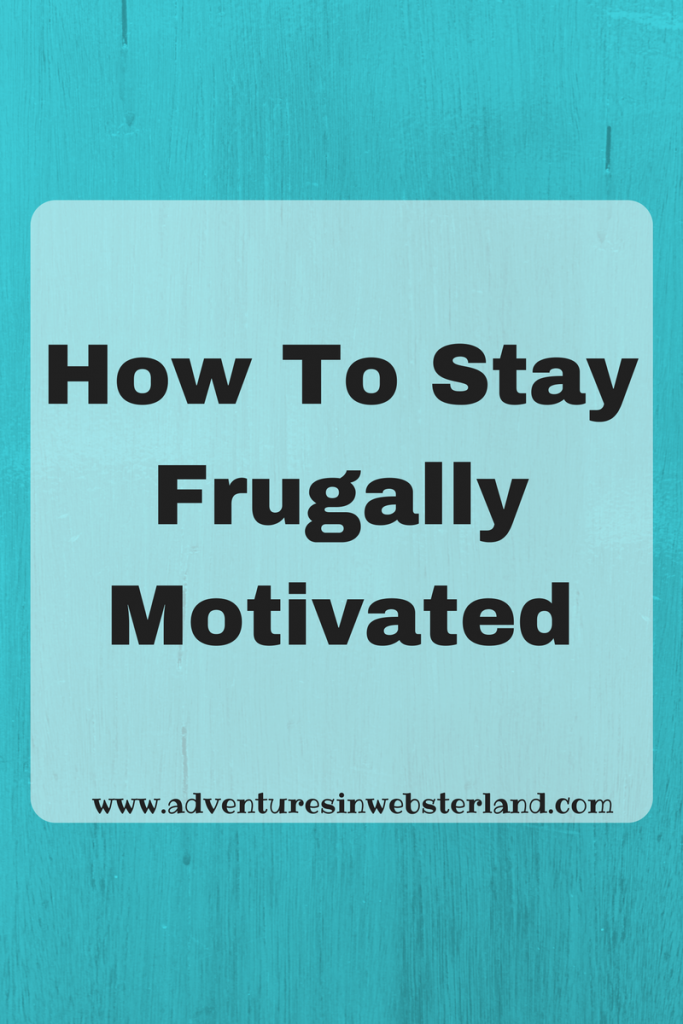 Let Others Inspire You
There's nothing to pull you out of a frugal funk quicker than reading how other people are living a frugal lifestyle, look to others for inspiration and motivation. People are sharing their ideas with you to help you on your journey so take those ideas and adapt them to fit into your life.
You can read this post and this post to find out which frugal and money saving bloggers are my favourites.
Make a List
Write a list of all the reasons why you want to be frugal, what are you saving money for?  what are you financial goals?  where do you want to be in 5 years time? when you have made the list put it somewhere you can see it every day ,even a small step is a step in the right direction.
Minimise Temptation
If you are tempted by all those great sales or special offers that land in your inbox daily then unsubscribe from them all, unfollow them on Facebook and Twitter as well the less temptation you come up against to spend the more you will stick to your money saving goals.
Compare Feelings 
When I start to feel fed up with being frugal I compare that feeling with how it feels to be in debt, to have no family car or a regular family holiday, to constantly worry about if you have enough money to cover all the bills, to dread pay day instead of looking forward to it, the feelings of wanting to spend and the unfairness of not being able to pale in comparison.
I hope this post has given you some ideas for when you are feeling unmotivated, do you have any other ideas to help with staying motivated ? I would love to hear from you leave me a comment below.
Angela xx