If you are a little tired of the way a room looks, but do not really want to go through all of the hassles of re-decorating it completely, you are in the right place. Below is a roundup of some of my favourite ways to change things up a bit without having to cope with a lot of mess and stress.
Redecorate your walls
One of the fastest ways to make a room different is to change what the walls look like. They are the biggest component of a space. So, if you update them you can radically change the way your room looks.
New artwork
Sometimes it can be as simple as updating your artwork. One of the easiest options is to go online and order some canvas prints from a good printing company. All you need to do is to choose some of your favourite images upload them in the right format, and send them off to be professionally printed up into canvas prints.
Repaint a single wall
Repainting a room can make a huge difference to how it looks. If you are short on time, why not try painting a single wall. You will be pleasantly surprised by how much of a difference doing this actually makes. It only need take you a couple of hours to get the job done. Potentially you can pick up some waste paint from your local recycling cooperative, so it can be done at virtually no cost. Usually, all you need to do is to make a small contribution.
Wallpaper one wall
If you have the confidence, another approach is to wallpaper just one wall. Again, this task need not take you long. If your rooms are small you could potentially spruce up more than one room using the same roll of wallpaper.
Stencil your walls
Stencilling is a really easy way to give the walls of a room a fresh new look. There are dozens available online that you can download, print, cut out and use.
Hang a mirror
If you can hang a picture you can just as easily hang a mirror. They look great and are especially good for making a room look bigger and airier. You just need to be careful to hang it securely. When choosing where to hang it, pick a spot that reflects an area beyond the confines of the room, for example, your garden. Doing this has the effect of drawing the eye, which makes the space seem far bigger. It also gives you a nice image to look at when you are sitting in the room.
Create something unique to hang on your walls
There are many different ways to create your own artwork. As you will see from this page, you can potentially make something unique out of practically anything. Most of the ideas you will see on that page should only take you a few hours to create. If you are a little short on cash, you could potentially use your new-found crafting skills to make items that you can sell online.
The above are just a few ideas to get you started. There are plenty of other ways to transform your walls all you need to do is to go online and read a few home design or DIY blogs.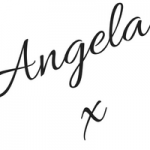 Disclosure:This is a collaborative post.