March is finally here and it will hopefully bring Spring like weather along with it. This time of year always puts me in the mood for a big spring clean and declutter. February was an odd month, it started off a bit rubbish but definitely improved towards the end. This month will be all about fresh starts, clearing the cobwebs and creating new routines.
In March we will be planning to make a start on painting and refreshing the bathroom upstairs and the toilet downstairs. I also have a few things to look forward to personally like spending the night away with Chris and taking an afternoon tea that I won last month. The savings pot needs topping back up so I will be working hard saving and making some extra money.
Here are our family, frugal and home goals for March.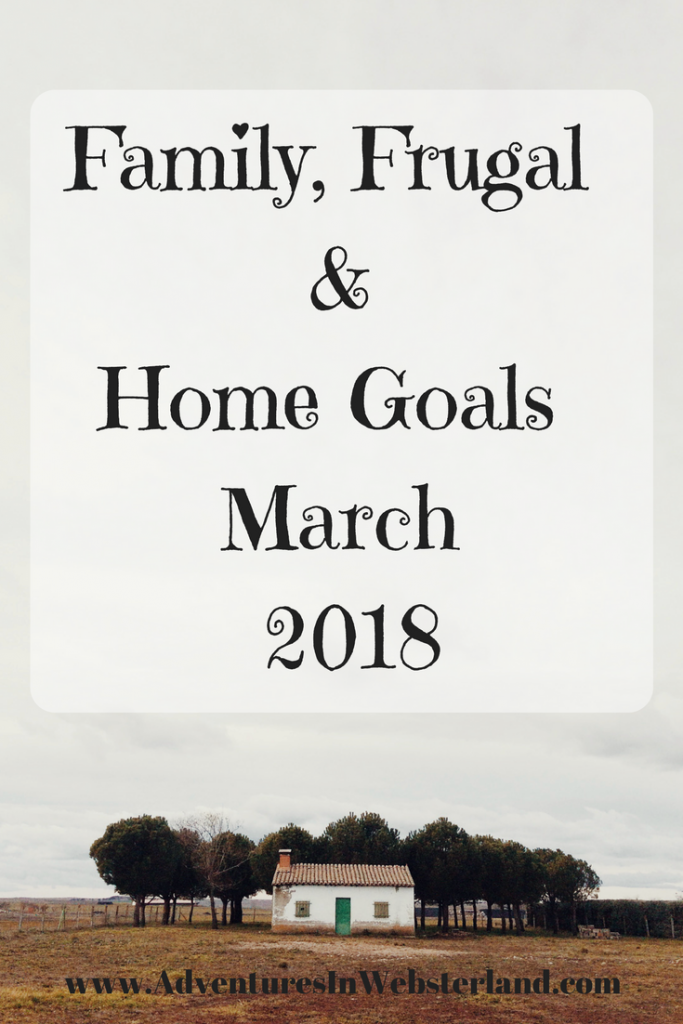 Family
Enjoy a night away with Chris.
Go swimming (re adding from last month).
Celebrate mother's day.
Visit two local villages and one new park.
Do some of the craft activities the kids got for Christmas.
Visit my big lad at uni.
Frugal
Find some new online earning opportunities.
Look for paint, bathroom cabinet and flooring on sale.
Stick to a strict grocery budget.
Look for free local activities and days out.
Have 10 no spend days.
Look in the loft for things to sell.
Home
Declutter cupboards and drawers in each room.
Deep clean the kitchen and living room.
Tidy the garden ( didn't get round to it last month).
Clean blinds and curtains.
Clean front door and house front.