I know that celebrating Valentines day isn't for everyone but I love little occasions like these throughout the year, they keep life interesting and fun and you don't need to break the bank to celebrate either.
I love to include the little ones in the celebration, it's a great opportunity to have conversations about love and relationships, we usually do a craft activity and bake something valentines related as well.
Here's what we have planned for Valentines day 2016.
The Little Ones
I like to buy the little ones a Valentines gift so I gave myself a budget of £5 each, I came in under budget by picking up these lovely things from Home Bargains.
These gorgeous cuddly monkeys have velcro feet and hands so the little ones will be able to wear them or hang them in their bedrooms, they are a really good size and a bargain at £2.99 each.
In our house a celebration isn't complete without a little chocolate, these cute little lady bugs and hearts were 99p each.
Valentines Meal
We were thinking of using £10 from our budget to treat ourselves to one of the 'dine in' special offers that the supermarkets usually offer this time of year, but we have some delicious steaks in the freezer from our bulk meat order, FrugalMrW will make some homemade chips, fried mushrooms and vine tomatoes to go with it and we will treat ourselves to a decadent dessert as part of our shopping budget.
Entertainment
We will spend Valentines day as a family, playing games, decorating love hearts with glitter and sequins and snuggling up on the sofa watching Disney movies, when the little ones go to bed FrugalMrW and I will choose a slushy romantic comedy to watch on Netflix.
Gifts
This year FrugalMrW and I have agreed on a £5 budget to buy each other something, I've asked him to spend mine on flowers which he will buy early in the week to avoid the inflated prices and I will buy him chocolate which he loves just a smidgen less than he loves me.
I also picked up this adorable frame for 99p from Home Bargains, I have some free credit in my SnapFish account so I will order a photo of us and display it on our bedside cabinet.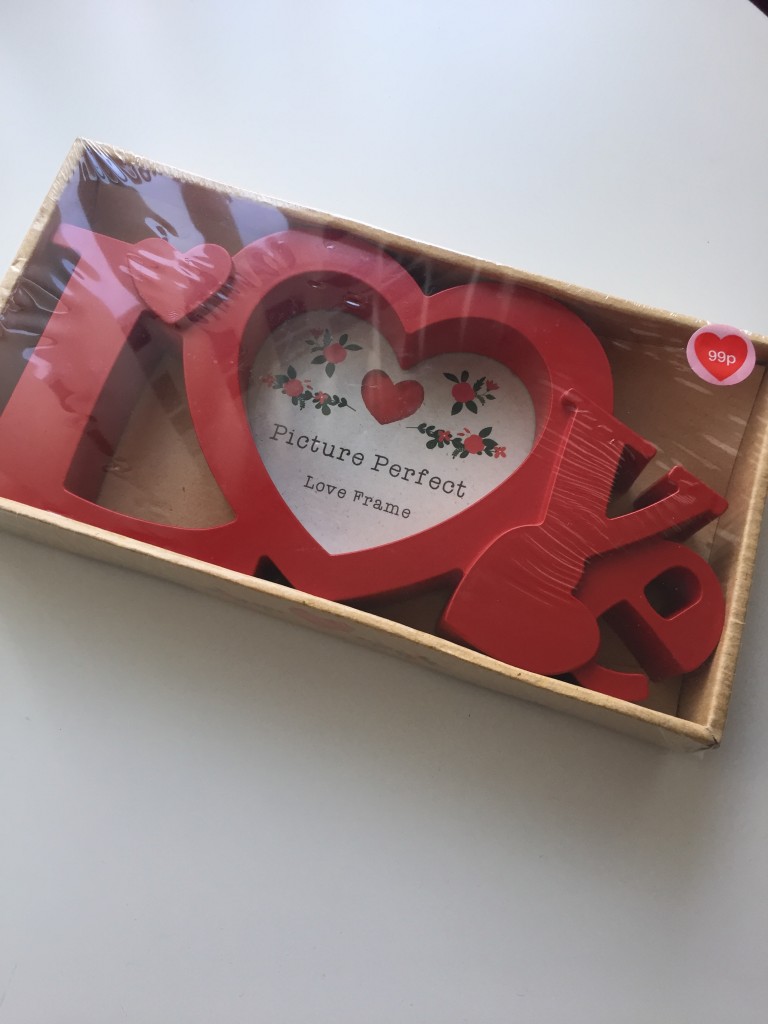 I will always think that spending time with someone and not money on them is what truly counts in life but it is nice to treat each other a little as well.
What are your plans for valentines day ? will you be sticking to a budget ? leave me a comment below I love to hear from you.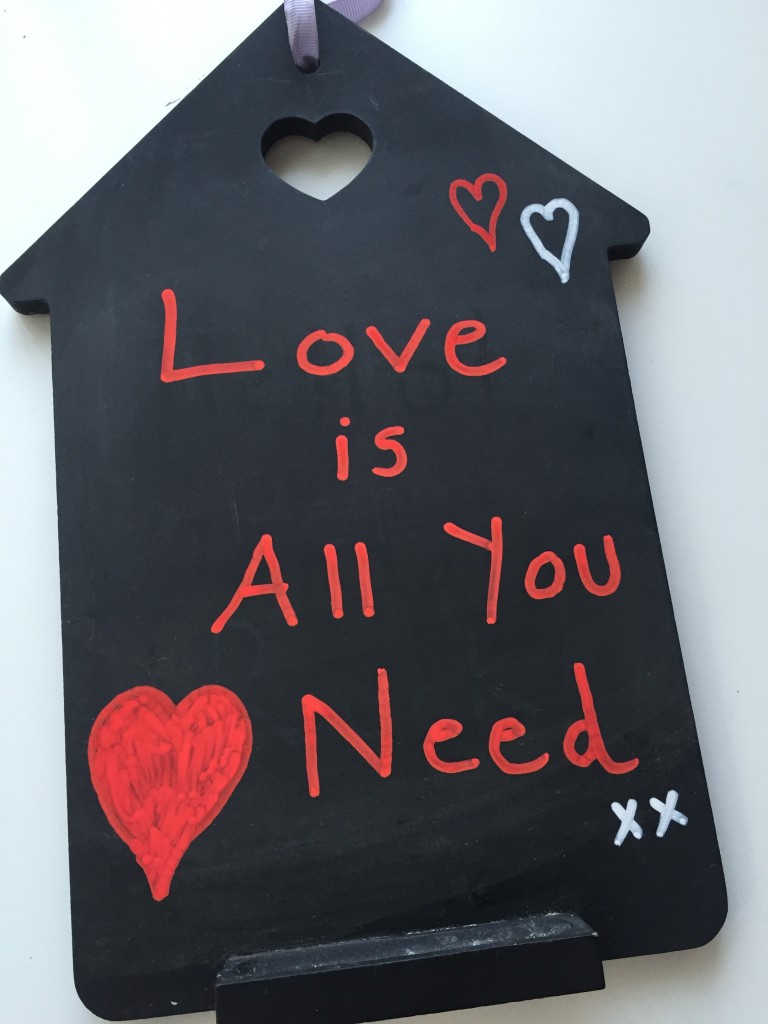 Angela xx
Here are some posts I've written about Valentines day in previous years:
Low budget, No Babysitter Ideas For Valentines Day
Toddler Makes – Easy Valentine Chocolate Treats
Valentines Day Dedication For My Husband