This weeks word could not be anything but busy. It's the first week of half term but it hasn't been the relaxed affair it normally is. We are heading off on holiday for the second week which is exciting but it also involves a ton of preparation.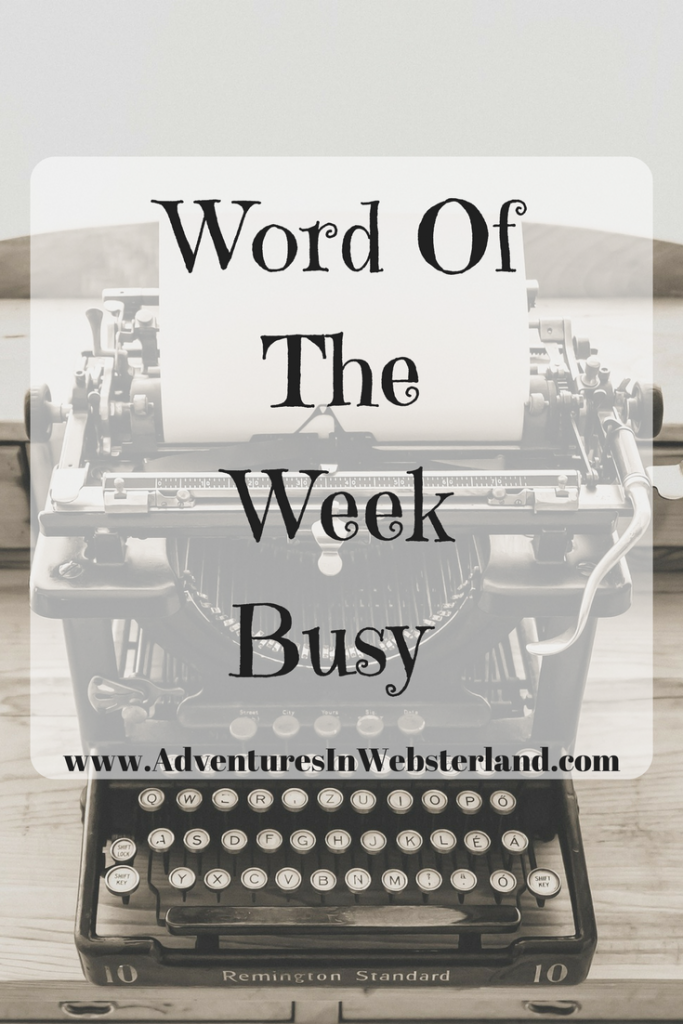 I've got lists coming out of my ears so I don't forget anything. As well as the usual preparation for a holiday like packing we had a few appointments thrown into the mix too.
Daisy had a sight test on Tuesday. It took up most of the afternoon as she had to have eye drops put in and wait for them to work. It turns out that she will need to wear glasses full-time. We spent the rest of the afternoon choosing her glasses.
Our wedding anniversary also fell on Tuesday so we squeezed in a meal on the way home from the opticians. By the time we got home it was too late to do any of the things on my list.
On Wednesday I took advantage of the good weather and mowed the gardens before heading off for a play date at the park. By the afternoon I was exhausted but there was still lots to be done. My son is looking after the house and cat so I had to stock up on shopping for him. I've also been in and out of the shops picking up last-minute things that I had forgotten. There really has been no stopping.
I spent Thursday washing, packing and tidying all while trying to entertain the kids. I don't mind being busy but I was definitely starting to flag by this point.
The blog has kept me busy this week too. I've been trying to squeeze in as many posts as I could before signing off for the week.
I have a few more things to do on Friday morning then I'm going into holiday mode. I'm actually really looking forward to switching off for the week.
No doubt life will be just as busy when we return.