Is there any such thing as a home without a super hero fan in it ? Super heroes are the epitome of childhood and something we never truly grow out of. We are a family of super hero fans and each have our own favourites. Daisy loves Batgirl and Supergirl, she wants to be a super hero when she grows up.
Hallmark have just released a new range of super hero girls and sent us a set to review. Daisy was of course delighted to receive her very own set of butt kicking awesome super heroines. The new collection includes Wonder Woman, Supergirl, Batgirl and Harley Quinn. The collection celebrates the fact that girl heroes can be every bit as super, strong and amazing as the boy heroes out there.
Itty Bittys are an adorable bitty collection of some of the most iconic characters of all time. They are super soft, small in stature and super cute. They are the perfect collectibles with new characters released regularly. Itty Bittys also make wonderful gifts for birthdays or Christmas.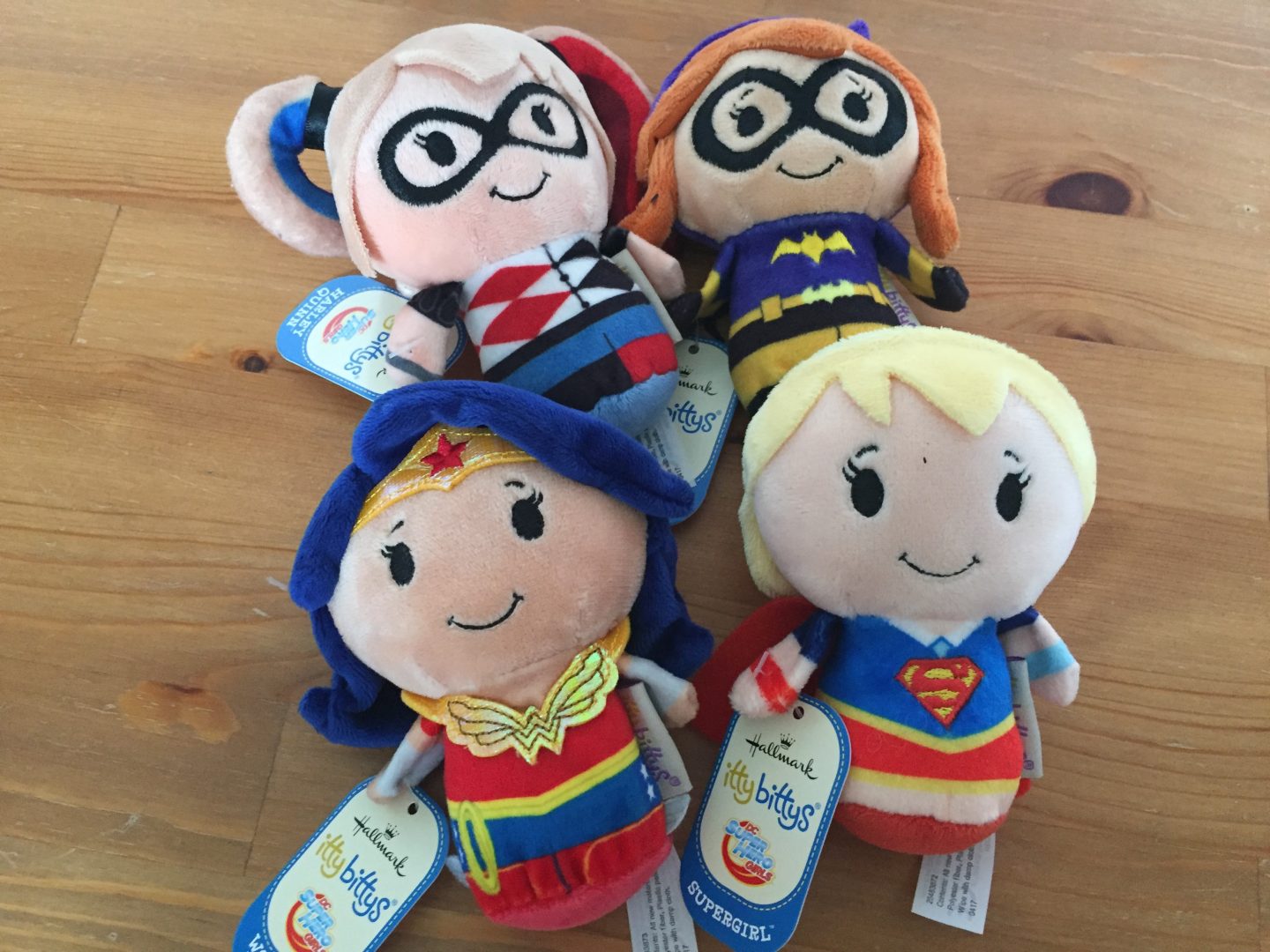 Daisy and I talked about what super hero powers she would like. Being able to fly was top of her list along with being able to go to the park whenever she wanted. I think Daisy's super power is her fearlessness and strength. She is a thrill seeker who will climb the highest ladders to zoom down a slide. Fairground rides delight her, the faster the better.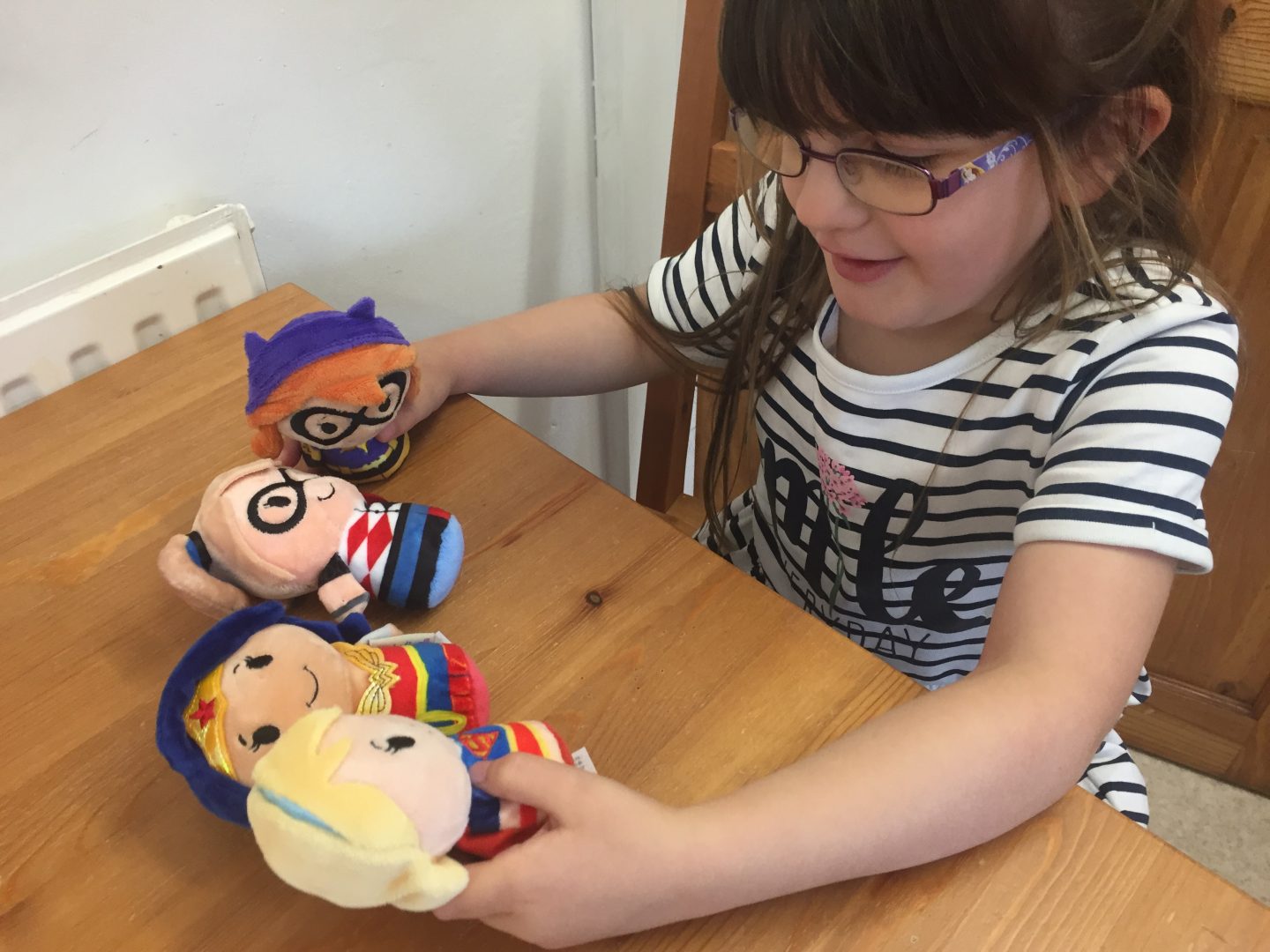 On the swing her requests to go higher are shouted excitedly, she's a real adrenaline junkie for sure. I like to think that Daisy will be her own super hero when she grows up. She could certainly go on to rule the world with her bossy ways. Whatever she grows up to be she will always be my super hero.
I have one of these awesome super hero girl sets to give away to one of my lovely readers. You can enter the giveaway using the gleam app below. Take a moment to read the terms and conditions. Best of luck with your entry.
Terms & Conditions
Open to UK entries only.
The Closing date is 12.08.2017 11.59pm.
The prize is an Itty Bittys Super Hero Girls set. 
The winner will be selected at random from all valid entries and contacted by email.
The winner has 14 days to respond failure to do so will result in a new winner being selected.
Winner must allow 28 working days for delivery of prize.
Win Hallmark Itty Bittys Super Hero Girls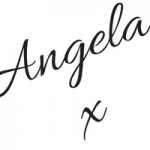 Disclosure: This post contains affiliate links.