If you live in a house full of fussy eaters like I do then you will be all too familiar with the constant battle of finding healthy meals that everyone will eat. I'm always on the look out for new meal ideas that are both healthy and tasty. I recently took part in the Meat Advisory Panel and Britmums #HealthyRedMeat challenge. The challenge was to create a delicious healthy family meal using lean red meat.
Experts recommend including lean red meat in children's diet from weaning onwards. Lean red meat can help to provide nutrients that are often low in toddlers and children like iron, B vitamins, zinc, selenium and potassium. The benefits of including red meat in our diets has been overshadowed recently by misleading negative information. The meat advisory panel, an independent panel of health and nutrition experts have partnered with Britmums to cut through the confusion and make red meat a part of family diets again.
I chose a recipe that was quick and easy to make and that I knew the kids would love. I chose lamb as it's one of our favourite red meats. To make sure the recipe stayed lean I chose the 20% less fat option.
Tender Lamb Patties With Pita Bread
Ingredients
500g lean lamb mince.
1 small onion, grated.
2tsp ground cumin.
½ cup dried breadcrumbs.
1 egg, lightly beaten.
Wholemeal pita pockets.
Cous cous & hummus to serve.
Method
Place the lamb mince, onion, cumin, breadcrumbs, egg in a large bowl. Add a little salt and pepper. Bring the mixture together with your hands and knead lightly until combined.
Shape the mixture into small patties and flatten slightly.
Add oil to a frying pan and heat over a moderately high heat.
Cook the patties over a medium-high heat, until golden and cooked through.
The patties can be served warm or cold.
I love that this recipe is so easy to make and requires very few ingredients. It's a great meal for after school and the kids can even  help to make the patties too.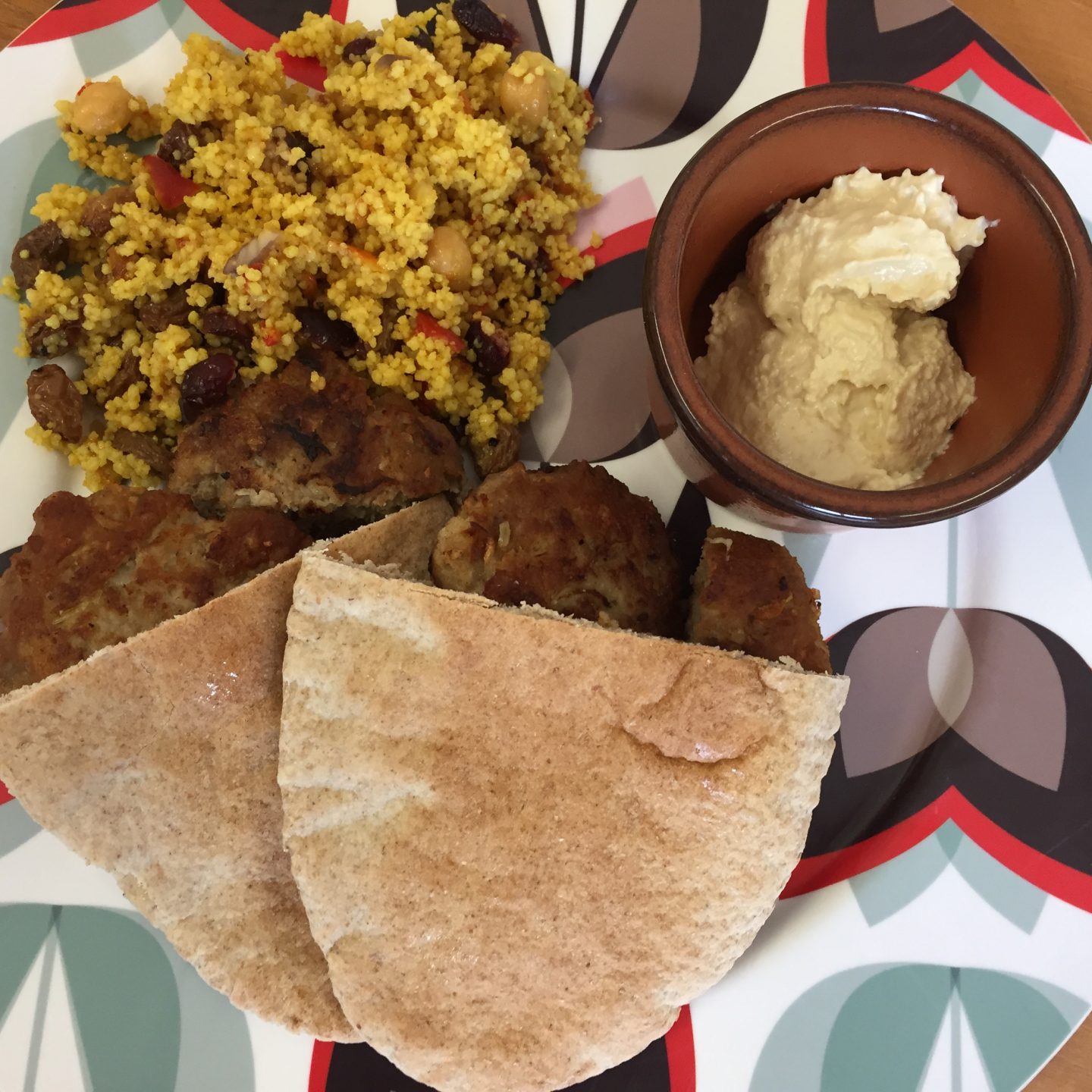 The lamb patties got a big thumbs up by my hungry brood. I will definitely be adding this recipe to our meal plan in the future.
Daisy loved that they were similar to burgers and serving her favourite hummus on the side was a winner. Jake tried a little bit of the patties which was good enough for me.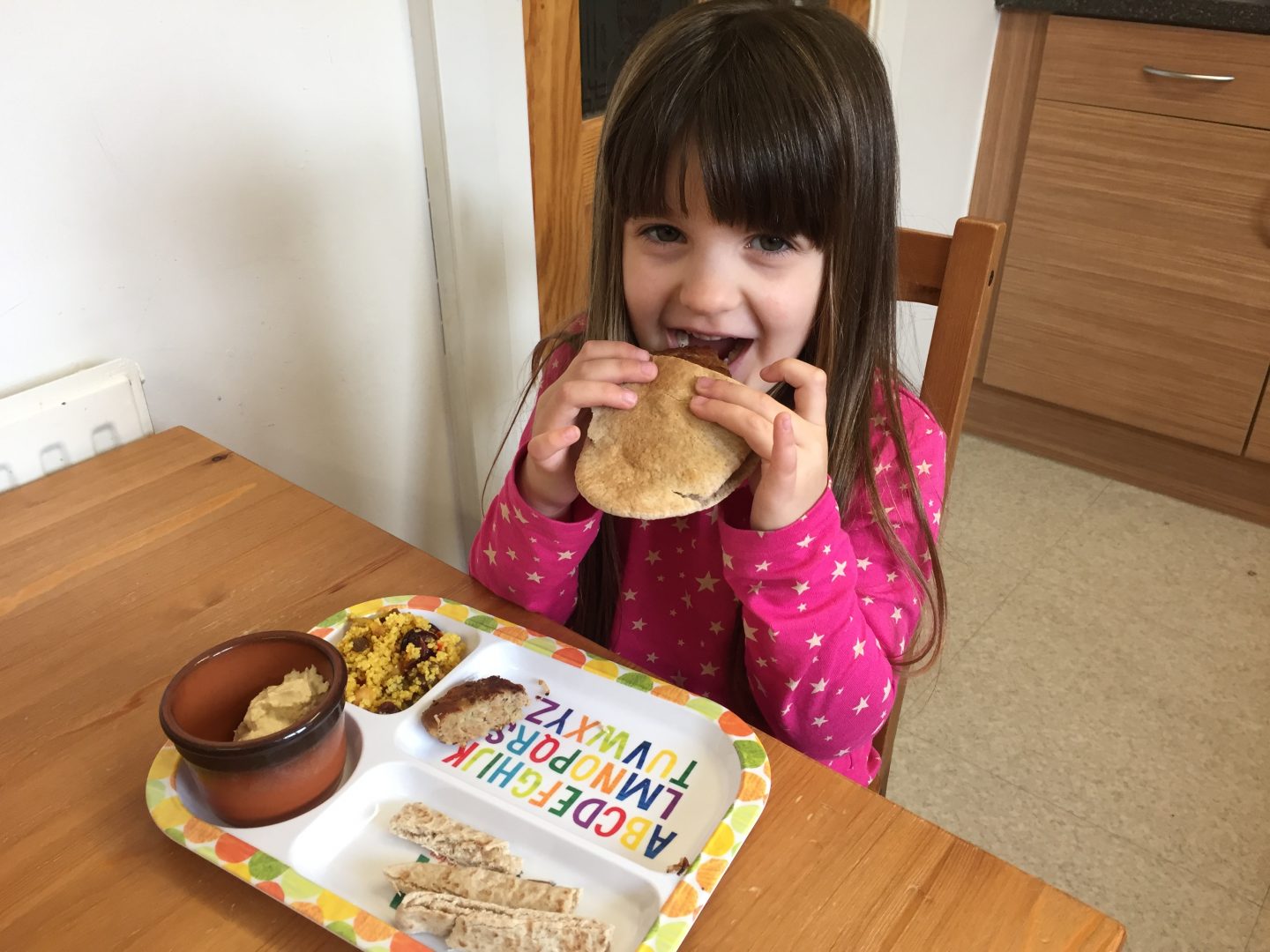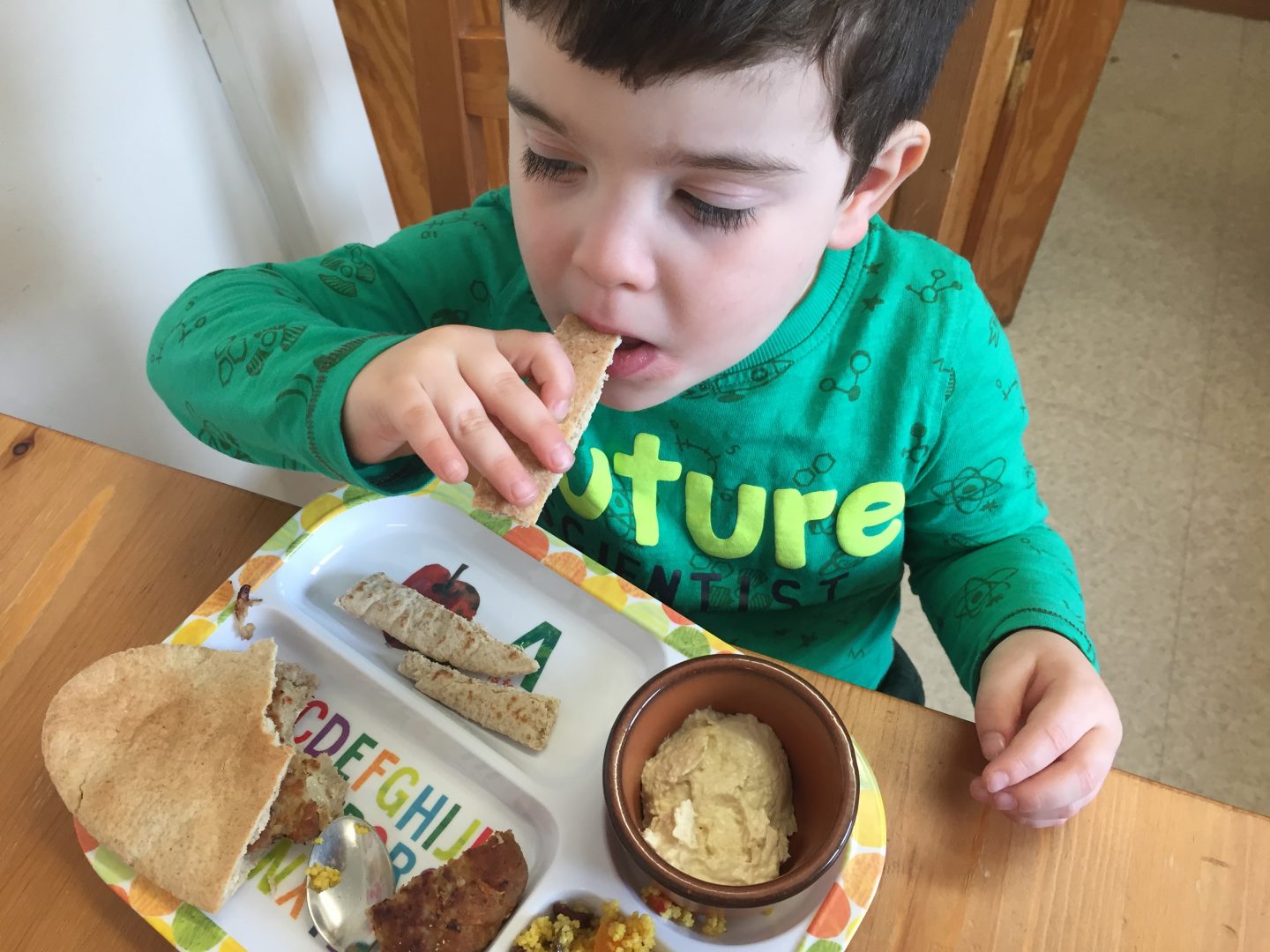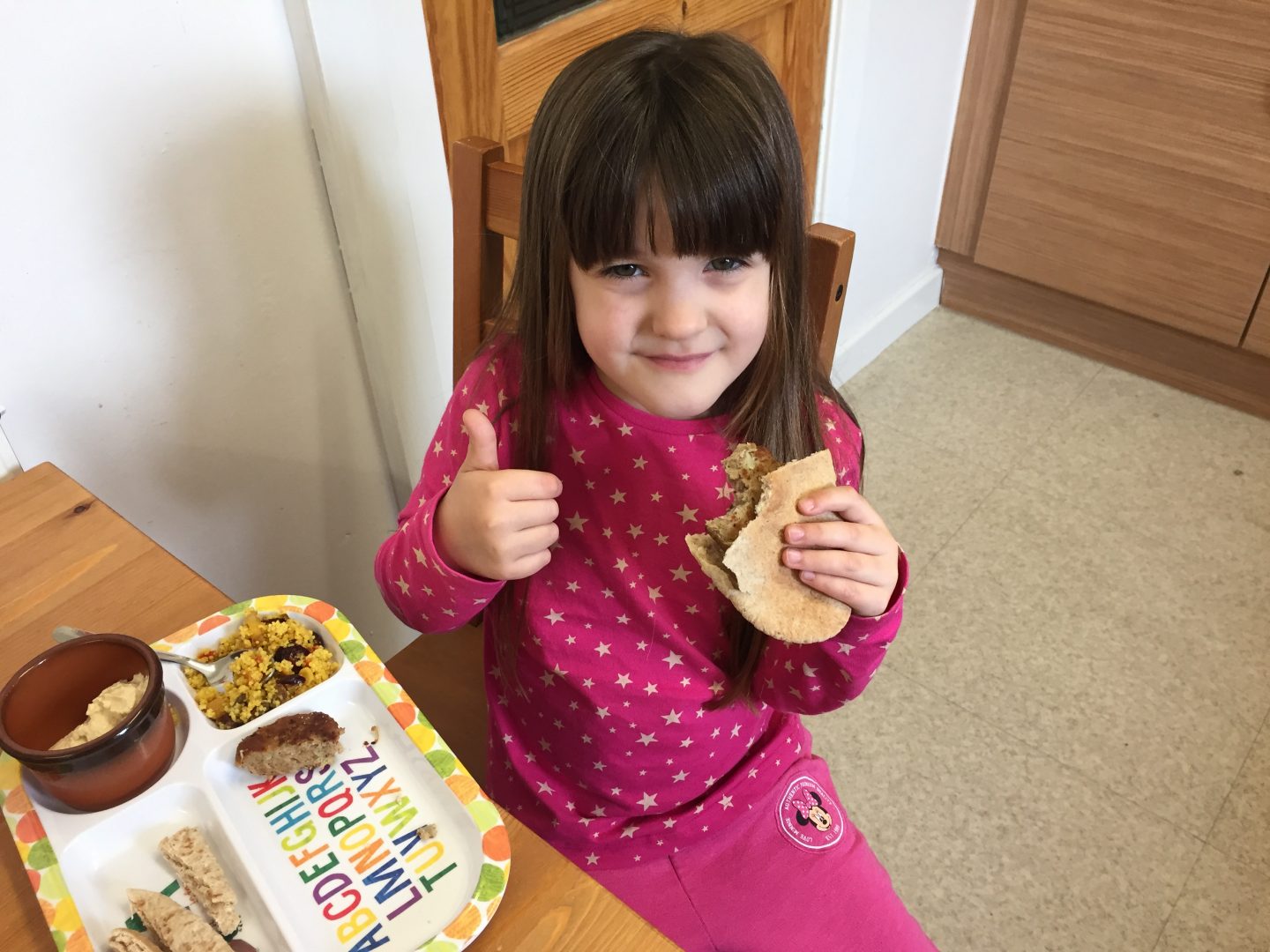 This post is an entry for the BritMums #HealthyRedMeat, sponsored by the Meat Advisory Panel.