It's been 10 weeks since I got the news that I have type 2 diabetes. I feel like I'm failing miserably. I always thought that I was the sort of person who if faced with a life changing illness would do everything I could to make the changes necessary. To get well and stay healthy and it seems I am not.
I'm not sure if I'm burying my head in the sand and rebelling. Am I just too deeply committed and addicted to the sugar, stodge and fatty foods that I crave constantly. I fear it might be a mixture of both. Either way the only person getting hurt is me and my future. I have to make a decision to stop, to heal, to repair. To fight with myself to get well.
I've so far had two appointments with a diabetic nurse. I'm in the process of changing nurses so should have my third one sometime in September. It will include a blood test to see if the medication is making any difference. I have not found these appointments to be useful. I did have a really positive appointment with a dietitian who understood exactly where I was coming from. She worked with me to figure out the changes I need to make and how to take small steps towards achieving them.
Despite a good few weeks at the beginning of my diagnosis, watching what I ate and trying to be more active I find myself slipping back into bad habits. I lost a couple of pounds but have definitely put them back on this past few weeks and this needs to change.
I'm most annoyed about is that after almost 30 years of yo-yo dieting and feeling horrible about my body I had finally got to a place where despite being at my heaviest weight I felt good about myself.  I realised that who I was didn't depend on a number on a scale or a dress size and that there were far worst things in life I could be than fat.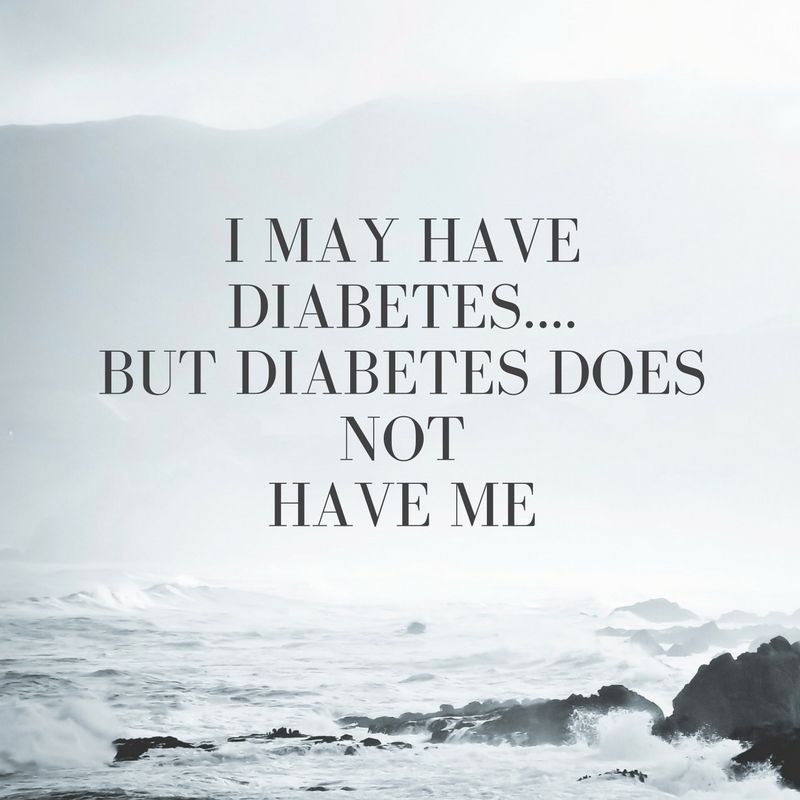 I need to get over this and realise that this is my health that's at stake. If these changes don't happen then I will suffer the consequences and complications that diabetes can bring. I won't be able to enjoy the rest of my life or live till a ripe old age.
I will control diabetes it will not control me.