I've been thinking a lot about friendship this week. As it's been on my mind it's only apt I make it my word for this week. I don't have a huge circle of friends I never have, as an introvert I don't mind admitting that I cope better in small circles. This year has sadly seen that circle grow even smaller for one reason or another and it makes me a little sad.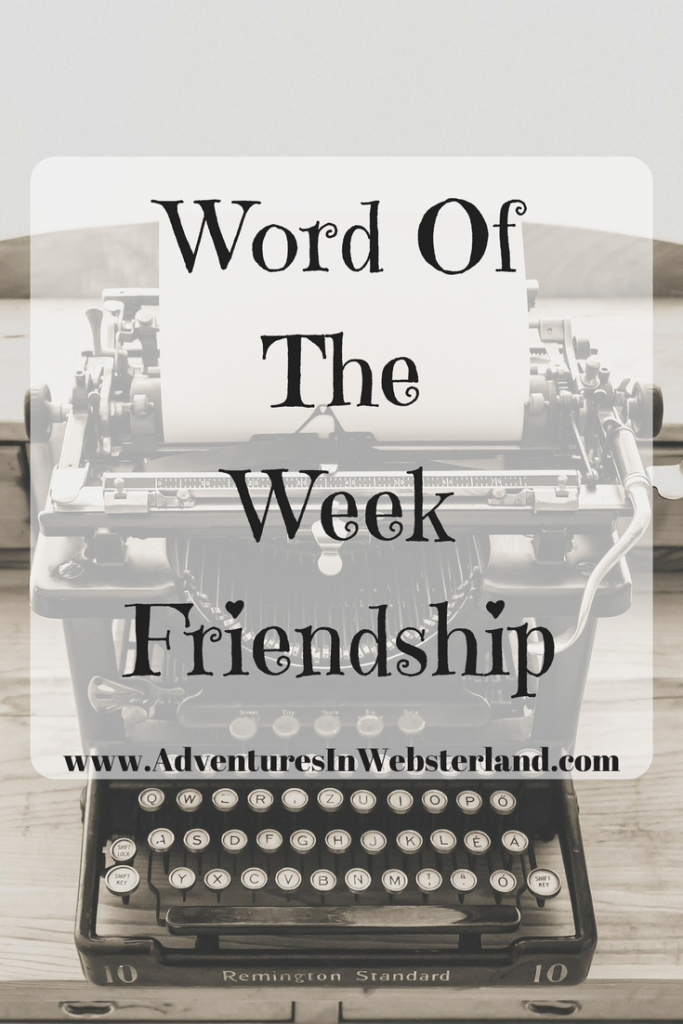 I think that when life gets busy and you put your family first there's little time to nurture friendships. There are friends that I've known forever, we send the occasional text, birthday and Christmas card. Funnily enough they are the friends I can tell anything to. When we speak it's like no time has passed at all.
This week I realised that some people I thought were friends are actually not. I've questioned why I ever thought them friends in the first place. They are negative and snarky and just not nice people at all.
I had been feeling a little down about the friendships that have ended this year and about my social circle reducing somewhat. To turn this around I reminded myself that everything happens for a reason. The people who stay in my life are the ones that are meant to be there. I will cherish the good memories and experiences and move on with my life.
I also sent a text to my friends that I haven't spoken to for a while to let them know I was thinking of them. Doing something as simple as that has made me feel much better.
You might enjoy last weeks word of the week post, Food.