Yesterday was the last bank holiday Monday of 2016 so we decided to make the most of FrugalMrW being off work and the bright sunny weather and planned a trip to one of the local National Trust properties. Despite best laid plans FrugalMrW has been suffering a bout of sciatica and really wasn't up to a whole afternoon walking round gardens and parkland so we decided to take the children to a nearby park that has a splash zone in it.
As we approached the park we noticed a sign that said there was a fun fair there for the bank holiday weekend, we had planned for a budget day out and had only brought enough pennies for ice cream. Daisy is obsessed with 'fair funs' so we really didn't want to have to disappoint her by visiting but having to say no to her requests so we made a quick detour and debated where else we could go.  I remembered another big park called Sherdley that was close by where I had once been to a concert I wan't sure eactly what was there but we decided to take a chance and I'm so glad we did.
The park was huge with acres of green space and huge ancient trees for miles around, we were actually in the middle of a town although you never would have guessed. Despite there being a tiny fun fair the park was that well equipped that Daisy was quite happy to miss out on a ride, we spent ages exploring the slides, climbing frames and swings before heading for a walk.
We came across another play area that was completely fenced off with a safety gate so little ones couldn't escape, it was full of fun equipment and a giant sand pit. Next to the play area was a pets corner complete with pigs, chickens, rabbits, ponies and even an ostrich and wallaby! entry was free and some escaped hens and peacocks paid the play area a visit much to the delight of the children.
It was so nice to be able to sit and watch the children play in the sunshine and they loved having the freedom to run about under the trees, of course we had the expected terrible two's tantrum when it was time to leave but other than that it was a pretty perfect bank holiday.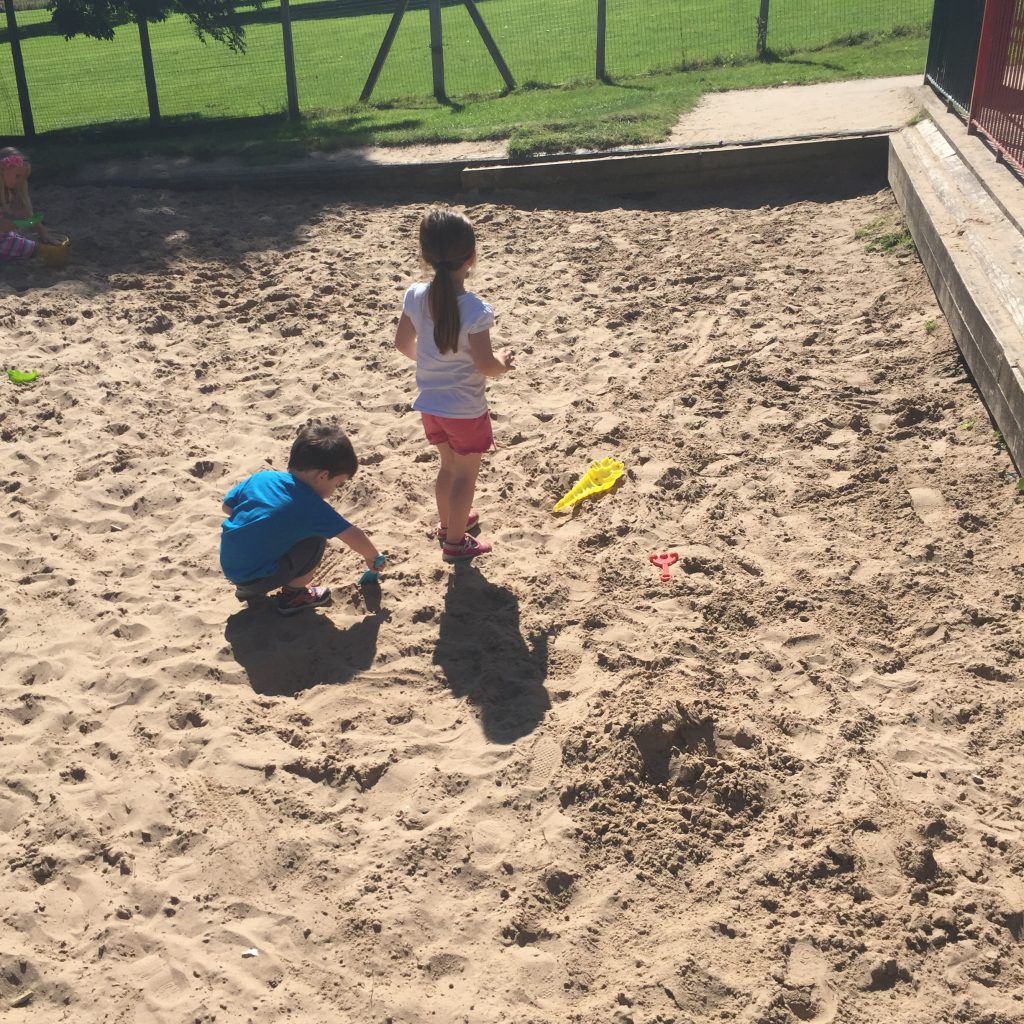 This little detour has made me even more determined to discover more of the areas that surround our home town, we might just stick a pin in a local map and take more weekend mystery tours who knows what we will discover.
Angela xx