"You are the bows from which your children as living arrows are sent forth" Kahlil Gibran.
Every Monday for the rest of this year I will share with you two photo's of my children that celebrate their childhood.
Daisy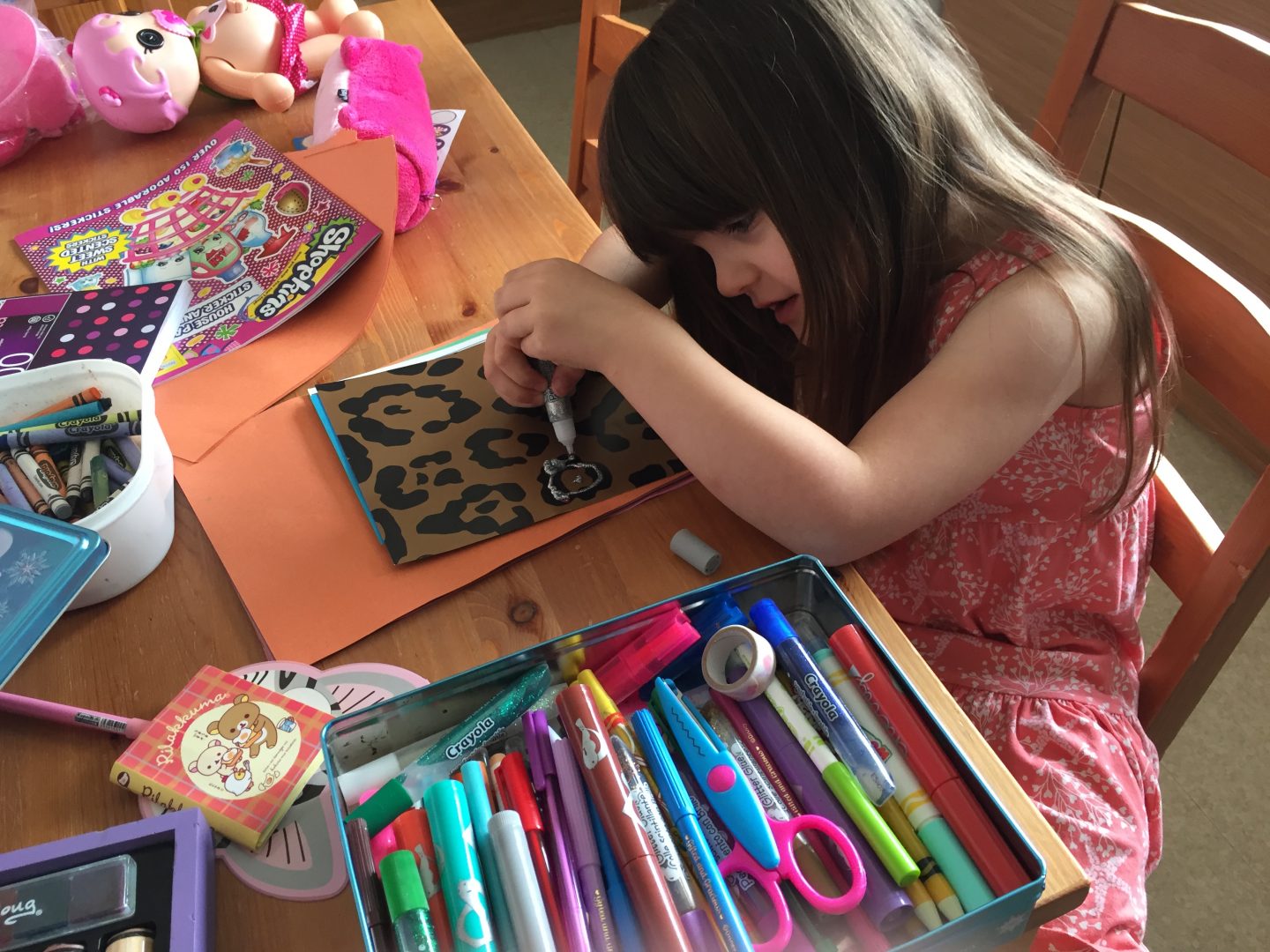 We had a plan free day on Saturday with some much-needed chilling out time at home. Daisy still has 2 weeks to go in school and she's exhausted. I asked her what she wanted to and she chose crafts. She has an absolutely huge collection of crafts, pens, paints and activities. Daisy loves nothing better than creating glitter glue masterpieces so she was in her element. Naughty Mummy didn't realise she didn't have her glasses on until the afternoon. I'm still not fully used to her wearing them all the time.
Jake
One of my favourite things about my kids is their imaginations. Jake turned our ancient little tikes car into a space rocket. I can't believe how far he has come this year. Especially with his behaviour, we had a rocky time there for a while.
When I dropped him off at nursery on Friday he cried which is so unlike him. It broke my heart to leave him there although typically the teacher said he was fine once I had gone. I'm hoping it was a one and off and he goes in happily on Monday.