"You are the bows from which your children as living arrows are sent forth" Kahlil Gibran.
Every Monday for the rest of this year I will share with you two photo's of my children that celebrate their childhood.
Jake 
Jake has been poorly this week, the doctor said it was viral thing whatever that may be. He is so different to Daisy when she's poorly, he took himself off to bed most afternoons and tried to sleep it off. There was no whining about feeling ill and the moments when he did get tearful were quickly remedied with a cuddle from Mum or Dad.
Jake seems to suddenly shot up in height, he looks really long and his pants are too short for him. I did wonder if he would be short like me but I think he might take after his Dad instead.
Daisy
With us all being poorly with a viral thing this week most of our time has been spent indoors. Daisy didn't let that spoil her fun and every day she has done something creative. The cupboard in her bedroom is always bulging with games and craft activities so she's never stuck for something to do.
She loves nothing more than getting messy with paint, glue and glitter, it's the one thing that keeps her totally occupied. I just need to decide what to do with the hundreds of masterpieces she creates over the summer.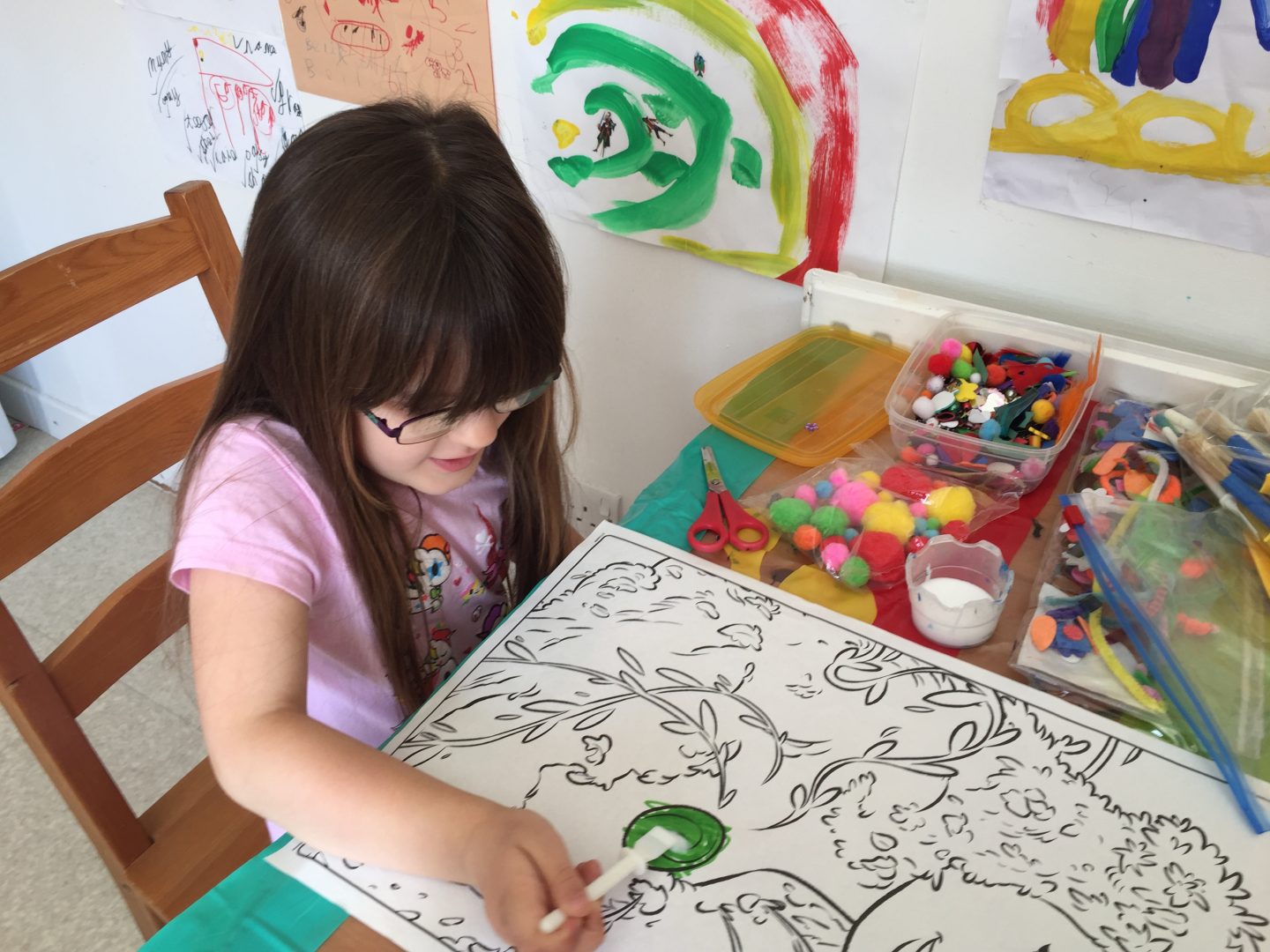 If you enjoyed this post you might also like Living Arrows 31/52.