I'm back again with another look in my letterbox post, it's been a pretty good week this week, I've had a few freebies and a couple of online purchases arrive.
I've been comping away like mad in the evenings this week so I'm really hoping that it will pay off for me with lots of lovely prizes arriving soon.
Freebies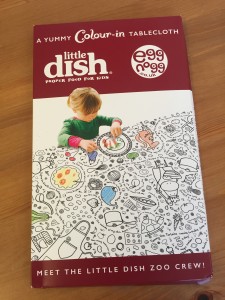 This fun Little Dish colour in table cloth came from their Facebook page, they also gave some away on their Instagram feed earlier in the month, Daisy and Jake will have a lot of fun colouring it in.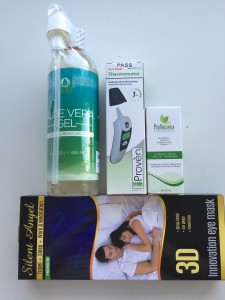 A few more items arrived for me to review from the Amz Review website, I'm loving that site at the moment.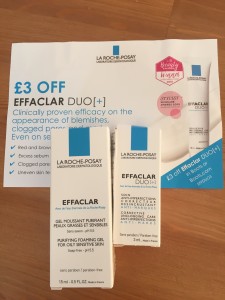 Another Effaclar skin sample freebie arrived from SoPost, I don't remember applying for this one so it was a nice surprise, I love trying quality skincare products for free.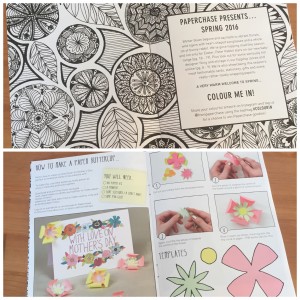 I thought I would include this as a freebie, it's the Spring/Summer Paperchase booklet that came in the post, I love that it included a page to colour in and a lovely Mother's Day craft idea, as a budding craft addict this makes me very happy indeed. You can pick up their free loyalty card in any Paperchase store, you will then receive some brilliant offers and discounts.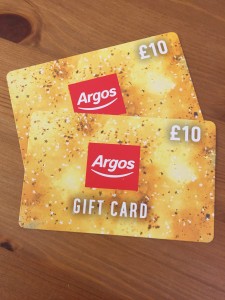 I redeemed some more vouchers from Consumer Pulse, I'm going to use these to buy one of Jake's birthday presents.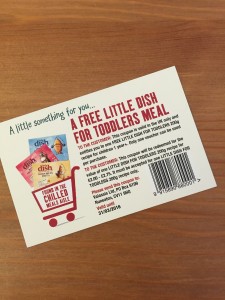 A few days after the colour in table cloth arrived this voucher for a free Little Dish meal came, Jake loves their fish pie so this a great freebie for us.
Purchases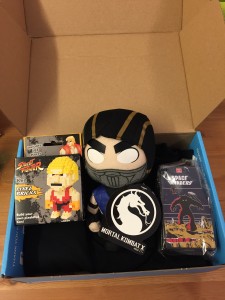 I've been looking at the Geek Box subscriptions for a while and when they sent me an offer to get my first box for £10 I signed up, it has two t-shirts hiding under the other goodies but before I could photograph them FrugalMrW put one on, I wouldn't subscribe at full price but I thought it was a good deal as a one off.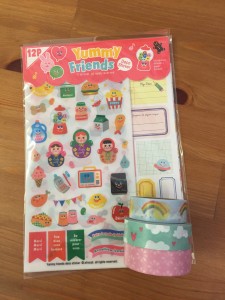 I used the last of my prize money to treat myself to some stickers and washi tape from one of favourite Etsy sellers, I love making my bullet journal and smashbook look pretty with them.
As usual I'm linking up with Alice Megan why not pop across and see what some other lovely bloggers have received in the post this week.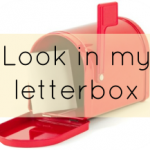 How has 2016 been so far for you with freebies and prizes ? leave me a comment below I love to hear from you.
Angela xx