I used to post our goals every month straight after Chris and I had our monthly meetings. They really helped to keep us accountable.  The meetings fell by the wayside and in turn so did the posts. We are determined to get back on track and make the second half of this a productive one. Here are our family, frugal and home goals for May.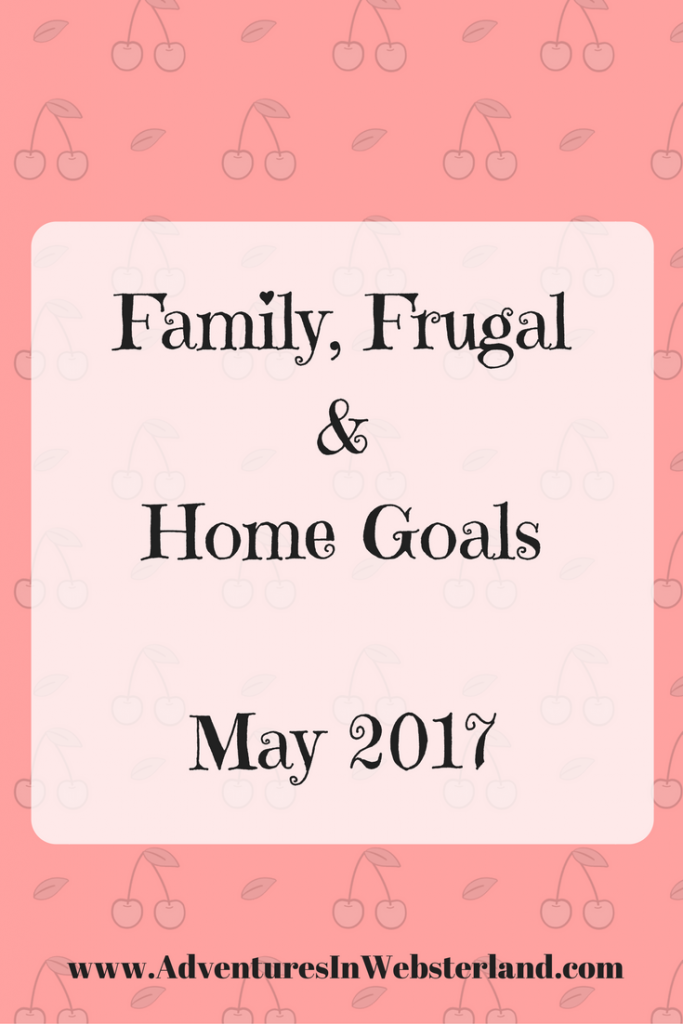 Family 
Celebrate Jake's 3rd birthday.
Continue eating more healthily and getting some exercise.
Have at least two family days out.
Make a Summer bucket list.
Start preparing and packing for holiday.
Frugal
Use Ebay to sell the higher value items we have to sell.
Look for more online earning opportunities.
Line dry as much as possible.
Make a meal plan for the month.
Look for free local days out and activities.
Check balances and get to cashing out points on survey sites.
Remember to use the cashback shopping apps.
Home 
Weed the gardens and keep on top of mowing the lawn.
Deep clean living room.
Fix the curtain polls in the kids bedrooms.
Depp clean all the window frames.
Do a tip run.
I think that's plenty for us to be getting on with for now. Do you make goals every month ? if you do how do you stay motivated ?