I know I shouldn't be shocked that it's already October already but I am. September whizzed past just as quickly as the rest of the year has. I'm happy to say that apart from some of our home goals, we pretty much completed our September goals.
This month looks set to be another busy one. We have parents evening, haircuts and weekend plans. I will also be busy working on my Christmas gift guides, I'm really excited to share some great ideas with you.
Here are our family, frugal and home goals for October.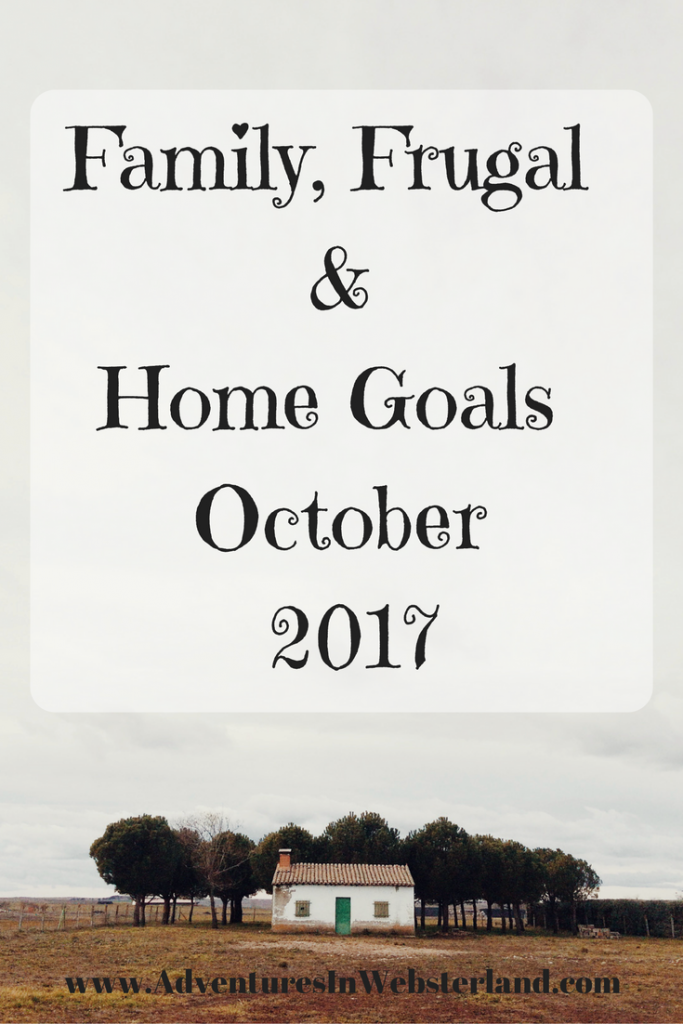 Family
Celebrate Chris's 38th birthday.
Go to parents evening.
Have haircuts.
Tick some things off our Autumn bucket list.
Celebrate Halloween.
Visit a new park.
Frugal
Look for some budget slow cooker meals.
Use up what we have in the freezer.
Have 2 no-spend days a week.
Look for new books for the kids in the local charity shops.
Keep the heating off for as long as possible.
Make sure I'm only washing full loads of laundry.
Home
Decorate for Halloween.
Deep clean the oven & hob.
Wipe down the inside of kitchen drawers and cupboards.
Try and mow the grass before the last recycling collection.
Put Summer clothes in storage.