Can you believe that I only learned how to make pancakes for the first time at the age of 36, I know shocking isn't it. I'm getting quite good at making the thin type tradition pancakes but I hadn't ever made the thick American style ones. In the spirit of pancake day and using up some leftover blueberries I made some simple blueberry pancakes.
I chose a simple American style pancake recipe and add the blueberries to the mixture. The recipe was really easy to follow, the end result was delicious and the kids really enjoyed them.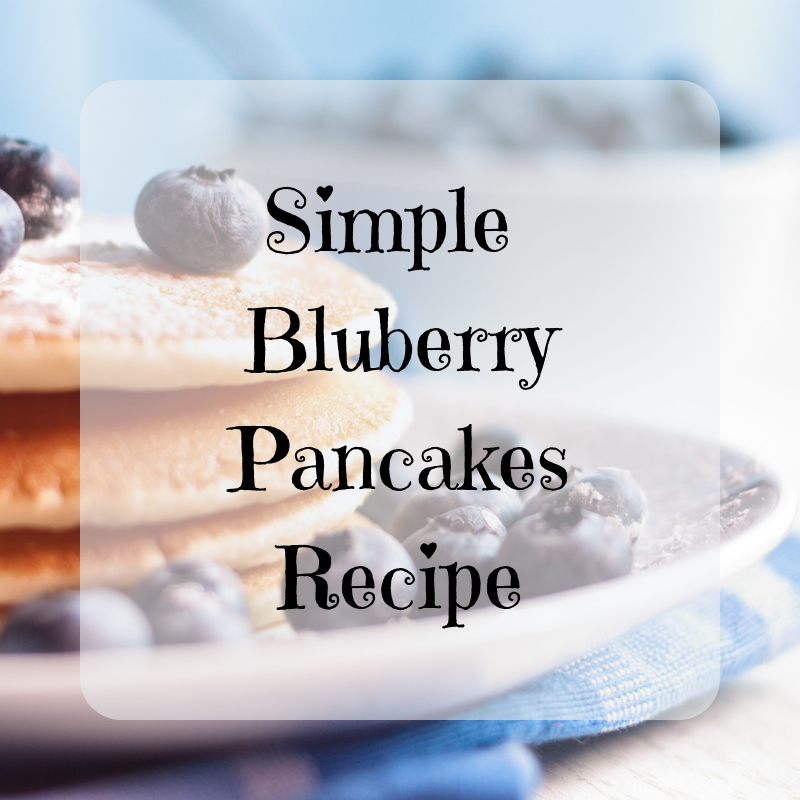 Here's my recipe for simple blueberry pancakes.
Simple Blueberry Pancakes
Ingredients
200g self-raising flour
1 1/2 tsp baking powder
3 large eggs 
1 tbsp of golden caster sugar
25g melted butter (plus a little extra for cooking)
200ml milk
150g blueberries
pinch of salt
Instructions
Mix together the flour, baking powder and add a pinch of salt.
Beat the egg together with the milk and melted butter. 
Make a well in the centre of the flour mixture and whisk in the milk mixture to make a thick but smooth batter.
Stir in half the blueberries.
Heat the remaining butter in a frying pan and drop in a large tablespoonful of the mixture per pancake.
Cook until you notice the pancake bubbling then turn over onto the other side and cook for another 2-3 minutes until golden.
Top with the remaining blueberries and serve.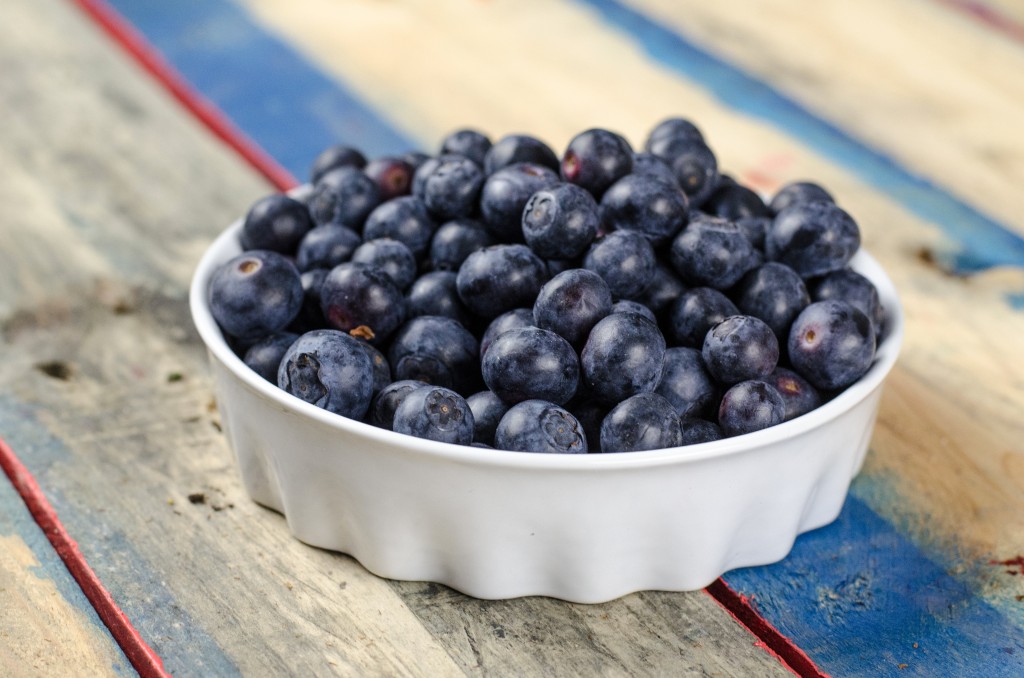 Topping Suggestions
Maple or golden syrup
Vanilla ice-cream
Cinnamon sugar
Lemon sauce
Whipped cream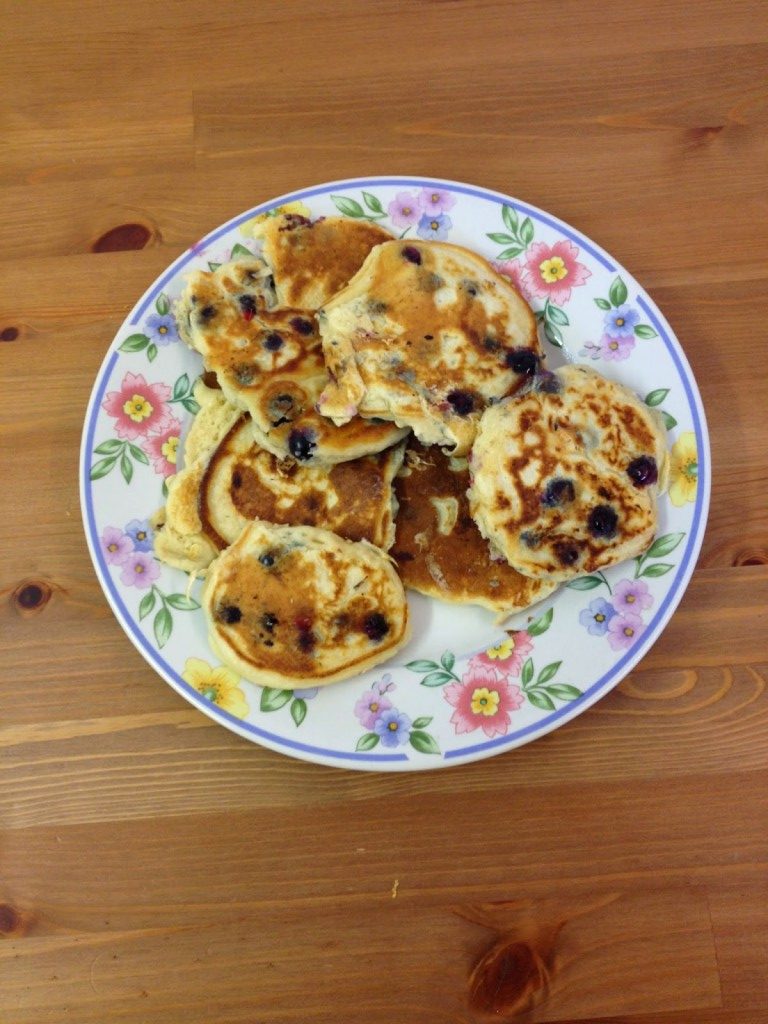 Pancakes are an easy recipe to let the kids get involved with, they can easily mix all the ingredients together. If you are looking for more idea to get the kids involved in the kitchen then you might like my simple banana muffins recipe post. I also have a post full of ideas about how to make baking and cooking fun for kids.